IBCs check in at Marietta
IBCs check in at Marietta
Reusable bulk containers have greatly improved operations at contract packager Marietta Corp., Cortland, NY, which packages a wide range of products for major CPG companies and formulates hotel amenities for thousands of hotels worldwide. The amenities include Marietta's ProTerra ("For the Earth") earth-friendly collection, which targets environmentally-conscious hotels.




Adopting the Arena 330 Shipper™ intermediate bulk container (IBC) from A.R. Arena Products at several of its plant locations saves plenty of labor and time.
Marietta formulates, compounds and packages approximately 1,200 different SKUs, including shampoos, conditioners and other personal care products in miniature bottles to economy-sized jugs of laundry detergent for retail. This breadth of products can generate a lot of waste, especially when customer requirements can change at a moment's notice. Marietta finds the 330 IBC a great help in juggling its goals of being a highly nimble and responsive packager of liquid products. "We are in the service responsiveness business," explains Dan Keefe, senior vp of operations/supply chain at Marietta. "For some customers, we are completely full-service." Keefe says the company can accommodate all customer requirements, SKUs and packaging formats, on numerous packaging lines within five facilities across the U.S.
The majority of Marietta's liquid products are pumped from the IBC shippers to its multiple packing lines using self-priming, double-diaphragm pumps and bottom-discharge valves. The bag-in-box film liners eliminate the cost and residual liquid waste associated with flushing and cleaning bulk tanks and tank-style IBCs, while eliminateing the risk of batch-to-batch contamination.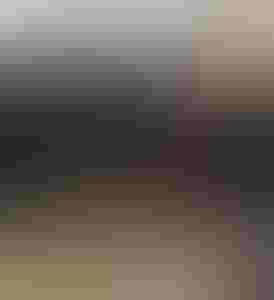 A heavy-duty liner bag inside a bulk tote is filled with up to 330 gal of shampoo for a hotel amenity application such as those in the ProTerra product line, top photo.
Each IBC can hold nearly 50 percent more product in the space required for four palletized 55-gal drums. Constructed of a proprietary engineered resin that Arena will only describe as giving the load strength while being lightweight, the collapsible outer plastic shipper comes with a drop-in cassette that incorporates a corrugated insert which helps operators position a three-ply PE liner (each ply is about 4 mils thick) bag inside the IBC and facilitates connection to the product pump. Measuring 45x48x45 in., the shipper folds down to about one-third its full height to reduce storage space needs while the tough, flexible liner and can be configured for specific materials and applications.




The operator unfolds the cassette, attaches a hose to a 2-in. gasket-sealed cap and drops the cassette into the bottom of the tote. The operator locks the bottom drain fitting in place and starts the product flowing. The cassette fills evenly and consistently from the bottom-up. When the IBC is full, the corrugated insert of the cassette may be left in place or removed. The top can be covered with a PE overlid. Arena provides liners in other configurations, such as a pillow-styles and fitted styles, as well as a snout-style and an open-top, with a choice of plies.
The sanitary, sealed liner bags also add value in terms of product shelf life and cross contamination. Like food, some ingredients in health and beauty aids have a limited shelf life. The sealed bags prevent exposure of the liquids to oxygen. Small batches of product can be used before the shelf life is exhausted, minimizing waste, Keefe says. "With some ingredients such as enzymes, there's almost no way to effectively clean and reuse a tank without some risk of cross contamination. Some fragrances make it almost impossible to dissipate the essence," he adds. "Safe and contamination-free is critical to our business."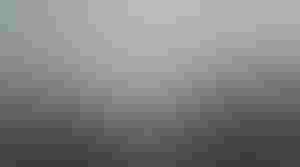 Marietta uses a bag wringer to get every last drop of liquid product out of the bag liners.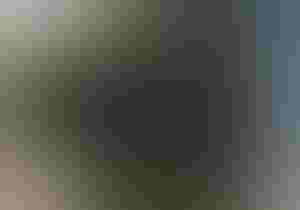 The outer totes are collapsed to save space, above, and are easily stacked in Marietta's warehouses. More of the knocked down IBCs fit onto a truck, cutting freight costs.
Wringing out the last drop
Marietta has two production facilities in Cortland, where the company was founded 32 years ago, and three other production plants, each in Los Angeles, Chicago and Olive Branch, MS. While Keefe won't say how much of a cost savings Marieta has realized, he does say the savings in cleaning are important.
Because Marietta tracks yield loss due to residual left in bags and strives for continuous improvement to get every last drop of liquid product out of the bag liners, it uses Arena's proprietary Bag Wringer. The tool wrings out nearly every bit of precious fluid from each bag, which mimics many of the ProTerra earth-friendly products packaged in tubes. Squeezing the tubes also evacuates all or most of the shampoo or lotion from inside, while minimizing the amount of packaging used.
Full product evacuation counts at Marietta, whether the package contains 330 gal or 1 oz, Keefe points out. "In contract packaging, you only get paid for what you pack and ship, so lost product yield is our loss." The IBCs have freed up capital that was earlier required for the more costly stainless-steel tanks. They also allow Marietta to pack more products in less time and with less maintenance. "They save the time and water to wash out the former tanks, as well as capital dollars to buy and install them."
Cleaning the storage tanks used before could tie up a day or two at a time between batches. Sudden drops in order size can also be a costly tie-up of capital equipment. A storage tank and a filling line fed by a bulk tank would have to be taken out of service when an order changed before the entire batch had been consumed. The bulk containers help avoid this situation.
"On average, we use about 75 percent of the bulk totes in our Cortland operation for the hotel amenities," Keefe says. The newer 400,000-sq-ft production facility in Cortland includes a co-located plastics blow-molding facility that operates through a strategic alliance partnership. Vertical bottle manufacturing is one example of Marietta's collective growth strategy with strategic vendors.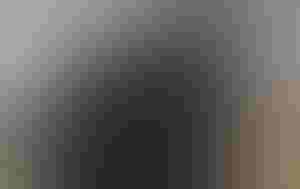 The IBCs eliminate the cost and residual liquid waste associated with the use of permanent storage tanks.
The arrangement not only reduces costs, but eliminates fuel consumption in transporting bottles from a plastics plant to a packaging plant. This newer plant caters to contract-packaging customers. Consumer products manufacturers rely on Marietta for new product launches, allowing the customers to test-market the products before investing in recapitalization for the products. Some of the new products can involve piggypack packaging, another Marietta specialty, where a sample size container of the same or a different product is attached to a retail-sized package. Marietta's flexible manufacturing processes, which include use of the IBC, are ideally suited to this, says Keefe, as a small batch can be packed in a sample size from totes to be matched up with a larger batch packed from tanks.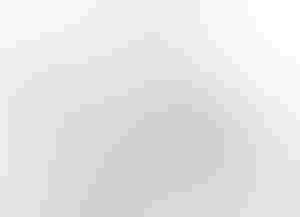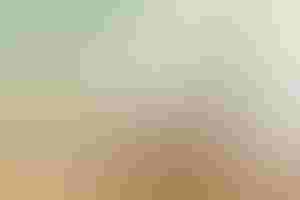 Examples of several hotel guest amenity product lines Marietta handles include haircare products, moisturizers, soaps, shaving kits and much more.
Versatile storage, transport, handling
The IBCs can be transported from one of Marietta's plants in Cortland to another, Keefe explains. "They can be knocked down so more of them fit onto a truck to improve freight costs. We routinely use them between our two operations in Cortland." This reduces transportation costs and cuts the need to invest in a specialized tanker service. The IBCs are used mainly at the receiving dock, where incoming bulk liquid products and raw materials are transferred from bulk tankers to the IBCs. Full IBCs containing compounded products are ready for packaging in primary containers while ingredients can be stored in the containers, stacked as many as three-high when filled or racked in Marietta's dry-goods warehouse alongside finished products. The storage space can be used for housing raw materials and bulk product storage as well as finished goods as business ebbs and flows.
Once empty, the outer containers are collapsed and stacked as many as 10-high per pallet, to save space, or are returned to the original compounding plant or are incorporated into a fleet at the packaging plant. "It's all about reuse," he emphasizes. "And these containers are convenient and cost-effective." The company not only opts for the reusable IBC for liquid handling, it also reuses packaging throughout its operations, including limited-life composite, or blow molded bottle-in-cage IBCs, sometimes received with ingredients, for liquid effluent waste handling, corrugated bulk cases, and small corrugated shippers received with incoming goods, which are collected and sold to a local distribution company and reusable plastic pallets.
No doubt, Keefe and the packaging teams are pleased with the IBCs. "The Arena shipper is a great container that allows us to be more flexible and responsive," he sums up. "We're pleased. It's a flexible extension of our manufacturing process."
Sign up for the Packaging Digest News & Insights newsletter.
You May Also Like
---