New multipack keys rapid clubstore response for Bush's baked beans
New multipack keys rapid clubstore response for Bush's baked beans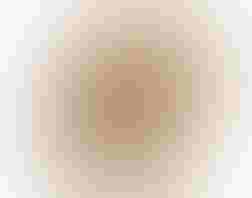 In today's demanding retail marketplace, the ability of a food manufacturer to innovate and respond to retailers' requests is constantly being challenged. The pressure often falls to both the food manufacturer and its suppliers to rapidly develop and implement solutions. For Bush Brothers & Co., the solution identified for its clubstore multipacks of baked beans was the unique Pantry Vendor(TM) dispenser from Graphic Packaging Intl. (www.graphicpkg.com). This package provides a powerful in-store billboard, which retailers have indicated can play a critical role in their store display selections and in consumer recognition of displayed products.
"The challenge posed to us by Bush Brothers was to create a multipack that would gain more premium display space in clubstores, while stimulating both planned and impulse buying," says Andrew Johnson, senior marketing manager for Graphic Packaging Intl. "Our answer was the Pantry Vendor, which is similar to GPI's patented Fridge Vendor(R) package. It's a fully enclosed paperboard container that features a dispenser-style opening, permits interlocked stacking and has plenty of exterior surfaces for attractive wraparound graphics."
Bush Brothers introduced an eight-pack of cans in the Pantry Vendor dispenser in October. In this package, the cans are packed on their sides and roll to the discharge of the dispenser when it is opened. The new package replaces plastic rings in a low-wall, shrink-wrapped, corrugated tray. "The response from clubstores has been very positive," says Johnson. To accommodate the strong interest, Bush Brothers is using an integrated packaging system from Graphic Packaging Intl. that includes a Quikflex(R) 200 cartoning machine, SUS(R) coated, unbleached kraft paperboard from the company's West Monroe, LA, paper mill and converted cartons from its Fort Smith, AR, carton plant.
"We didn't have a carton in our packaging mix, nor did we have cartoning ability in-house," says Robby Martin, process and packaging engineer for Bush Brothers, Knoxville, TN. "Graphic Packaging developed a package for us and provided us with a very efficient and affordable machine that's a much more desirable solution than copacking. Today, Graphic Packaging is our single source for board, for converting cartons and for filling those cartons. That means we benefit from clearer accountability, economies of scale and production efficiencies."
In fact, Bush Brothers is achieving 96-percent production efficiency on its first machine, and it has ordered a second Quikflex 200 unit to fully support its clubstore volume requirements. "By running GPI board on a GPI machine, our packs are tighter and our board is lighter in weight," says Martin. "We were able to reduce our startup times and operating costs, while also increasing throughput. The Quikflex 200 is very easy to operate. You basically plug it in, and it starts running product."
Sign up for the Packaging Digest News & Insights newsletter.
You May Also Like
---