Packaging Briefs 1640
Packaging Briefs


FRIDAY, OCTOBER 2, 2009
Kraton Polymers announces price increasesKraton Polymers has announced a general price increase in Europe, Africa and the Middle East of Euro 170 /MT across all markets and end uses, for all SBS and OE SBS polymers, as well as Kraton SEBS, and oil extended SEBS, polymers and compounds. Subject to the terms of any applicable contracts, the price increase will take effect November 1, 2009 and may occur earlier as business conditions dictate. 

EAGLE Food Registrations created to meet 
certification needs of the food industryEAGLE Registrations Inc., a third-party certification body that audits businesses to international standards, announces the launch of a new division. EAGLE Food Registrations Inc., a wholly-owned subsidiary of EAGLE Registrations Inc., was established to meet the demanding needs of the food industry.EAGLE Food Registrations will be offering certification services for three food safety and quality standards – ISO 22000, FSSC 22000 and Safe Quality Food (SQF). Both FSSC 22000 and SQF are approved schemes by the Global Food Safety Initiative. Along with offering third-party certification services, EAGLE Food provides free and for-fee training. To help provide clarification to the food industry, EAGLE published a free book on the food safety standards gaining attention in the US.
THURSDAY, OCTOBER 1, 2009
Marc Haemel to lead new Rexam Healthcare PackagingRexam, the global consumer packaging company, is consolidating the assets and the expertise of its three healthcare packaging businesses : Rexam Pharma, Primary Packaging and Prescription.* The new Rexam Healthcare will be headed up by Marc Haemel, the current head of Rexam Pharma.During the last six years, Rexam has increased its presence in Healthcare packaging through a series of key acquisitions on three continents. This latest move emphasizes the importance of Healthcare in Rexam's growth strategy. With 16 factories and 3370 employees in Europe, North America and Asia, the new division ranks among the top players in healthcare packaging & devices. 

Daryl Dulaney named CEO of Siemens Industry, Inc.Siemens today announced the appointment of Daryl D. Dulaney, 56, as president and CEO of the newly-formed Siemens Industry, Inc. – the U.S. affiliate of Siemens' global Industry sector business. Effective Oct. 1, 2009, Siemens Energy & Automation, Inc., Siemens Transportation Systems, Inc., Siemens Building Technologies, Inc. and Siemens VAI Services, LLC will merge, and the resulting corporation will be renamed "Siemens Industry, Inc."Since 2007, Siemens has been globally aligning its businesses into three sectors: Healthcare, Energy and Industry. Siemens Industry will provide its U.S. customers in the fields of industry and infrastructure with integrated automation technologies as well as comprehensive industry-specific solutions. With more than 30,000 employees in 480 locations across the country, Siemens Industry will consist of six divisions including Industry Solutions, Industry Automation, Drive Technologies, Building Technologies, Mobility and OSRAM SYLVANIA. 

Strathcona Paper is finalist Pulp & Paper International AwardsStrathcona Paper LP, the most eco-friendly paperboard manufacturer in North America, announced today it is a finalist in the inaugural Pulp & Paper International (PPI) Awards 2009 category of Environmental Strategy of the Year – Company.
B & H Labeling Systems' celebrates 40th anniversarySince introducing the world's first roll-fed labeling system in 1969, B & H has established an outstanding reputation based on innovation, durable and dependable equipment, and responsive customer service.B & H's technology leadership includes more than 200 labeling-related patents worldwide of which 115 are active today in 17 countries. Many of these innovations remain a foundation of today's vast roll-fed labeling industry. Honoring its role as an industry leader, B & H has been recognized as the winner of three AmeriStar Packaging Awards and three WorldStar Packaging Awards. 


Pro Mach's ProCustomer ensures peak packaging system productivityPro Mach, Inc. launched ProCustomer today, a new initiative designed to ensure that customers maintain peak packaging system productivity through best-in-class standards in aftermarket parts, service, and support.ProCustomer is the assurance that all customer service, technical support, training, product upgrades, and parts programs provided by Pro Mach divisions adhere to consistent standards of excellence. These standards are based on in-depth customer research and industry best practices. All 11 Pro Mach divisions deliver service and support that meets or exceeds 13 key attributes for reactive, interactive, and proactive care, with an emphasis on improving packaging line productivity. 

GMG joins Dainippon Screen's EQUIOSNET Partnership ProgramGMG, developer and supplier of high-end color management and proofing solutions, is pleased to announce that the company has joined the EQUIOSNET Partnership Program launched by Dainippon Screen. The aim of the program is to provide a variety of printing solutions that use end-to-end automation to prevent human errors, shorten turnaround time and optimize the entire production process.Screen is focusing on the development of more automated and efficient systems in the printing industry. Consequently, Screen customers will be able to benefit from GMG's color management expertise as GMG is well-known for providing high-quality, fully automatic color conversions and outstanding technology for the stabilization of nearly every printing process.
TUESDAY, SEPTEMBER 29, 2009
Rick Hamilton to head Renold Americas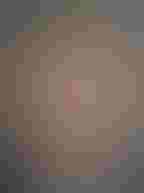 Rick Hamilton was named President Renold Americas, effective immediately. In this position, Mr. Hamilton is responsible for all sales operations in the United States, Canada, and Latin America. He reports to George Graham, Managing Director Global Chain Sales of Renold plc.Mr. Hamilton brings a wealth of experience in management, sales, and manufacturing to his new position. Most recently he served as President of Renold Canada. He has held strategic positions at Martin Sprocket & Gear Inc. and Emerson Power Transmission Corp. He earned a Bachelor of Science in Industrial Distribution from Texas A&M University, College of Engineering.
PPMA expansion set to lead the robotic and vision systems marketTwin initiatives that will ensure that leading edge technologies stay at the forefront of the PPMA's thinking will get their first public outing during the PPMA Show 2009.Announcing the amalgamation of the UK Industrial Vision Association (UKIVA) and the British Automation and Robotics Association (BARA) into the PPMA fold CEO Chris Buxton said: "Leading edge technological advances are at the vanguard of processing and packaging developments and this was the main driver behind the decision to amalgamate the associations.The move to incorporate UKIVA into the PPMA at the end of September 2009 follows the BARA merger announced in April. UKIVA like BARA will become an integrated sub-group of the PPMA. The associations are wholly complementary with vision technology taking a more important role in many applications served by the membership and the move will allow the association to create real synergies for its members and their customers covering robotics, automation and machine vision systems. 


Cereplast, Inc. announces nationwide-expansion into Brazilian marketCereplast, Inc. a leading manufacturer of proprietary bio-based, sustainable plastics, today announced that the Brazilian market, which numbers approximately 200M consumers, continues to grow for the Company's Cereplast Compostables® resins. Bunge Alimentos, a Brazilian subsidiary of Bunge, Ltd (NYSE:BG), a US $49.5B agri-business and food company with 25,000 employees in over 30 countries, is expanding nationwide with the Cyclus® line of containers made from Cereplast Compostables®.In June, 2009 Bunge Alimentos received the Embanews Award for the "Best renewable and biodegradable packaging." The thermo-formed packaging used for the Cyclus margarine tub is based 100% on Cereplast Compostables resins. The Cereplast Brazilian distributor, IraPlast-Krest, is also expanding their brand of "Mr. Green" items, utilizing Cereplast Compostables resins.

MONDAY, SEPTEMBER 28, 2009
Nordson announces retirement of
Vice President Michael GroosNordson Corporation announced the retirement of Michael Groos, corporate vice president of the company's Adhesive Dispensing Systems segment in Europe, effective November 30, 2009. Organization announcements regarding changes to be made upon Groos' retirement will be forthcoming.Groos joined Nordson in 1979 as distribution manager for the company's Packaging and Assembly Division in Europe and progressed through a number of sales and marketing management positions with increasing responsibility. In 1988, he was named general manager of Nordson Germany, and in 1990 he became general manager of the central region in the company's European Division. In this position, he was responsible for business development activities in the adhesives systems, liquid finishing and powder coating markets in Germany, Austria and Switzerland. Groos was named a corporate vice president in 1995, when he assumed responsibility for the company's European subsidiary operations, regional sales organizations, and all European adhesive application business groups. 


TPC Partners Acquires Tray-PakTPC Partners, LLC, an affiliate of Archbrook Capital Management, LLC today announced it had acquired a majority interest in Tray-Pak Corporation, one of the leading manufacturers of custom thermoformed plastic packaging products. Tray-Pak serves a national customer base and employs 275 people. The acquisition marks the first major ownership transition of the company since David M. Bestwick founded it in 1975.In addition, Tray-Pak announced that Scott Myers has joined the company as chief executive officer. Mr. Myers comes to Tray-Pak from WinCup, Inc., a leading manufacturer of disposable cups, bowls, containers and lids, where he was executive vice president. Previously, Mr. Myers was president and chief executive officer of Superior Tube Company in Collegeville, Pa. and held a number leadership positions in general management, marketing and manufacturing at Carpenter Technology Corporation in Reading, Pa..
Sign up for the Packaging Digest News & Insights newsletter.
You May Also Like
---