Packaging Hall of Fame welcomes three professionals
Packaging Hall of Fame welcomes three professionals
Three career packaging professionals will be inducted into the Packaging Hall of Fame™ Class of 2007. Terry Bedell, William H. LeMaire and Jerome H. Heckman will join a long list of career packagers in a ceremony to be held at the Las Vegas Hilton on Oct. 15. The ceremony will be held in conjunction with PACK EXPO Las Vegas, running from Oct. 15 to 17 at the Las Vegas Convention Center.
Each year since 1971, the Packaging Hall of Fame has recognized industry professionals who have made significant contributions to the advancement of packaging technology.
A special Packaging Hall of Fame Commission, a panel of 13 representatives from various sectors of the packaging community, selected Bedell, LeMaire and Heckman from all nominated candidates.
Tickets for the reception and induction ceremony are $75 each and can be purchased at www.pmmi.org/tickets.asp. Tickets may also be purchased on-site at the event. Proceeds from the event will be used to support packaging education programs through the Packaging Machinery Manufacturers Institute's (www.pmmi.org) Education & Training Foundation.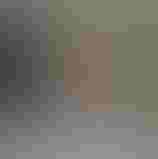 Bedell
The following are brief biographies of the newest members of the Packaging Hall of Fame:
Terry Bedell: A true visionary, Bedell has long championed packaging's role in the environment. Now retired, Bedell is a graduate of the University of Connecticut and spent 28 years with Clorox, taking part in some of the company's most important packaging innovations. As manager of packaging R&D for 10 years, Bedell oversaw the first major redesign of the Clorox bleach bottle, the introduction of a trigger-sprayer package for Formula 409, and the developments of a water-soluble package for Act laundry detergent, the Fresh Step crystals standup pouch, the Clorox bleach pen and Clorox toilet and bath wands. This long list of achievement garnered several Worldstar and other awards. Bedell's achievements have also included work with General Foods on the first Maxwell House instant-coffee jar, Lipton on the Pennsylvania Dutch Noodle packaging, Sunline on Willy Wonka candy and Riviana on the original Success Rice boil-in-bag.
During his long career, Bedell managed packaging- and product-related environmental issues for Clorox as director of environmental packaging for 10 years. He also served in several leadership roles with trade associations including the Grocery Manufacturers Association, the Soap and Detergent Association, the Chemical Products Manufacturers Association and the Council on Packaging in the Environment (COPE).
Recognized nationally as one of the top industry experts on packaging and solid waste issues and household hazardous waste, Bedell has shared his knowledge with his peers at several conferences including PACK EXPO, Institute of Packaging Professionals and Michigan State University seminars. Bedell has also taken part in spreading the gift of education to tomorrow's packagers by serving on several boards and committees.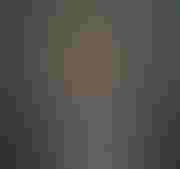 LeMaire
William H. "Bill" LeMaire: For more than 30 years, Lemaire has been a most influential personality in packaging. Beginning with Package Engineering magazine in 1972 and finishing with the sale of Packaging Strategies in 1999, Bill produced informational vehicles that promoted the dissemination and understanding of various packaging developments.
As editor of Package Engineering and later Food Engineering magazines, LeMaire provided the overview needed by packaging professionals, and also the information and insight that was lacking in the engineering, purchasing, marketing and management functions of food and pharmaceutical companies. This information refined and extended the understanding of the complex relationships of packaging with the product and the consumer. LeMaire also went beyond what was said in a company's press release to analyze and critique package construction and performance characteristics.
Sensing a need in the packaging community, Lemaire left Food Engineering in 1983 and founded Packaging Strategies. Combining technical data, emerging technologies and industry changes, many of the topics he discussed ranged from evolutions in polyethylene terephtlate (PET) bottles, crystallized PET (CPET) for microwave products, pouches for juice as well as the emergence of barrier plastics as viable replacements for traditional metal and glass packaging. Packaging Strategies was the first U.S. packaging publication to be translated and distributed in Japan and was one of the first publications to regularly report on the packaging developments from Europe, Asia, and South America—a truly global information source.
One of LeMaire's most outstanding journalistic achievements, however, was his role in starting the Packaging Strategies Summit, the first forum that brought together senior management from both packaging suppliers and end-user companies. Not simply a conference, the summit has fostered the sharing of ideas and touched a wide array of disciplines beyond packaging, encouraging the growth and influence of packaging in today's marketplace.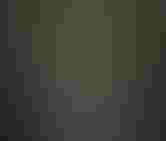 Heckman
Jerome H. Heckman, Esq.: Founder and senior partner of Keller and Heckman LLP., Heckman has been one of the most prominent attorneys working on the global regulation of packaging for more than 50 years. In that time, Heckman has been counsel to the Society of the Plastics Industry's Food, Drug and Cosmetic Packaging Materials Committee, which represents all segments of the packaging industry.
Heckman has worked with lawmakers and regulators from around the globe including the U.S. Food and Drug Administration, the European Commission, the Canadian Food Inspection Agency and Japanese government officials to tackle a variety of packaging issues.
One of Heckman's greatest achievements was establishing the FDA's Food Contact Notification ( FCN) Program. A program that began in 1957, the FCN allows food-contact substances to obtain FDA clearance within 120 days from the filing date—a process that once took several years, created undue delays and wasted valuable resources. As a result, the program has created incentives for the development and clearance of new food-contact materials and new applications. Heckman was also instrumental in the passage of the FDA Modernization Act in 1997 which also helped create the program. Heckman has earned honors such as the Director's Special Citation Award from FDA's Center for Food Safety and Applied Nutritionin 2000 for his role in creating the FCN and an International Achievement Award from the International Society of Regulatory Toxicology and Pharmacology in 2005.
Sign up for the Packaging Digest News & Insights newsletter.
You May Also Like
---