Predicting blister package performance
Predicting blister package performance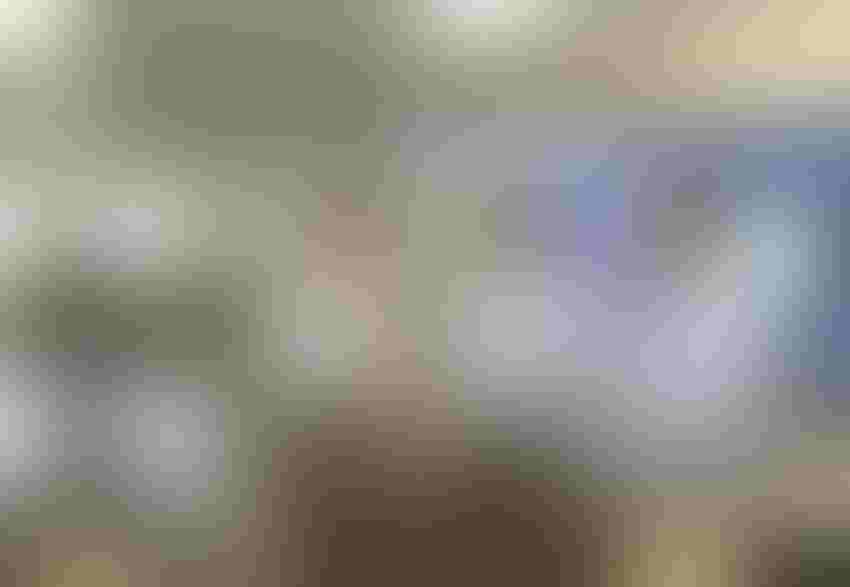 The kp i.center is offering services to identify a drug formulation's barrier needs, predict material performance, and optimize blister cavity development.
Traditional pharmaceutical blister packaging development often involves much trial and error as engineers work to identify both the appropriate barrier material and the blister design. Some companies put into stability testing several low-, mid-, and high-barrier options, while some others only select the highest barrier option to get to market quickly; they worry about optimizing barrier and cost during later life-cycle-management activities. Disadvantages to either of these paths include costly testing and retesting, potential over packaging, and delayed market release, reports Klöckner Pentaplast (kp). The company is helping to expedite this process and remove the guesswork through a suite of services designed to identify a formulation's barrier needs, predict material performance, and optimize blister cavity development. 
"We can help customers do it right the first time and provide predictive scientific evaluation of the package," Kevin Carter, kp's global business development manager, told PMP News at Pharmapack Europe 2016. Throughout the two-day show, Carter explained the approach the company takes at the kp i.center, which has already led to more than 50 customized pharma package solutions for customers. "It's a collaborative venture with customers for life-cycle management, new product development, and design of experiments," Carter says. "We look at blister design and predict the moisture vapor transmission rate as well as help with ICH testing and zone-specific packaging."
Located in Charlottesville, VA, the kp i.center was established in 2015 and currently offers the firm's BlisterPro XCEL design services, which include use of FreeThink Technology's ASAPprime software. The combination is touted as a powerful one, because, according to Klöckner Pentaplast, it's possible to identify a prototype package in only two weeks.
The predictive tools have each been around for a few years: kp's BlisterPro for modeling blister cavity geometry using finite element analysis and ASAPprime for formulation stability analysis. What kp has done is develop a "handshake" between them, says Carter. "We have formed a bridge between the formulation and the package. ASAPprime provides a high-level calculation on what material will pass, and BlisterPro XCEL helps design the cavity to optimize the barrier and get the exact permeation rate." Services also include use of Computer Numerical Control (CNC) for creating an electronic template that can be used to produce prototypes on a blister machine at the kp i.center. These prototypes are then provided to customers for performance and stability testing. 
The approach accommodates "real-life applications as well as life-cycle management," Carter says, and continues, "We can present options for cost comparisons and for increasing capacity on lines."
Carter points to a recent project involving a 350-mg dosage; kp suggested a double-cavity design to extend shelf life. "BlisterPro modeling demonstrated a decrease in moisture transmission per unit for a two-capsule dose in a double-cavity blister design compared with a single-cavity design," Klöckner Pentaplast reports. "ASAPprime analysis then determined this would significantly increase product shelf life. Subsequent physical testing confirmed these findings, but the BlisterPro XCEL analysis also eliminated the need to produce and test numerous other non-optimal designs and materials."
Another project entailed re-evaluating a low-barrier primary package in a foil pouch with a desiccant. The pouching machine was slowing down the customer's blister line. "They could get out of the foil pouch/desiccant solution into a high-primary barrier, and we helped them look at the total cost," says Carter. "If it's not going to save you money, don't do it." 
While the primary packaging material was more expensive, the elimination of the pouch and desiccant resulted in a large increase in productivity while decreasing materials used, resulting in tangible savings for the customer, Klöckner Pentaplast reports.
There have been a few modeling programs introduced over the years to help engineers predict barrier material performance. "BlisterPro XCEL is distinctive in this field in that virtual models are backed with physical prototypes, plus barrier performance is optimized to each product's unique stability profile to allow swift commercialization in the right package the first time," according to Klöckner Pentaplast.
The Charlottesville kp i.center currently serves the global market and celebrated its first year of operation on March 31, 2016. 
*********************************************
Looking for more ideas on blister packaging? Visit EastPack in New York City June 14-16.
Sign up for the Packaging Digest News & Insights newsletter.
You May Also Like
---