RFID asset management: Keeping tabs on the tools of every trade
RFID asset management: Keeping tabs on the tools of every trade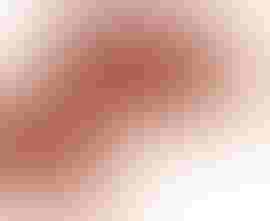 Whether it's a drill bit, an engine hoist or a piece of medical-testing equipment, an enterprise needs to know where it is, who's using it, and when its service life expires.
Any item used in a work process is eligible for intelligent asset management with radio frequency identification (RFID). And the return on investment can be substantial.
Valuable assets, valuable data: By tagging assets with RFID labels and hardened asset tags that can be identified by readers at key points in a work site, an organization can track more items in more locations with more accuracy than with paper-based or even bar-code systems. That means more useful data about when, where and by whom assets are used.
Are consumables being used at too fast a rate? Before RFID, you might know you were spending too much, but now, you can pinpoint the inefficiency. Are tools being misplaced, or being hoarded by employees? With RFID, wasteful patterns can be identified and you can design ways to correct them. Is safety equipment being used properly? An RFID system can alert managers when it's time for refresher training.
In just about any setting, RFID can be a powerful solution. With stationary and mobile readers installed throughout a facility, RFID is always on, freeing up personnel for more critical tasks. An enterprise-class, WiFi network can establish a seamless link between RFID and an enterprise's Information Technology architecture, minimizing data-entry lagtime, human errors and infrastructure costs.
Since an asset-management system is completely internal, it can take whatever form the user wants—unlike a supply-chain management system, which requires coordination with suppliers and customers.
There are benefits for almost every industry. In manufacturing, "indirect materials" such as tools are crucial components of the manufacturing process. A plant's tool or parts crib is often a hub of activity. But without RFID, the process is often monitored manually, and items may not always be checked in or out properly.
An RFID tool-crib installation helped Portland, OR-based Bassett Industrial Supply, Inc. take longtime customer Wah Chang in nearby Albany to the next level in asset management. The specialty metals producer's stockroom was manned during only one shift; at other times, employees needed supervisors to gain access. There wasn't enough data on which departments were using which items, so accurate budgeting was next to impossible.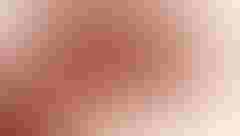 In partnership with WinWare, Inc. (www.wwga.com), Bassett implemented an automated RFID portal system that includes employee identification for access control purposes. According to Bassett vp John Lottis, the results have been dramatic: The use of consumables such as gloves and batteries dropped, and each tool's repair history can be tracked; more than 25 departments now share the cost of materials according to their actual usage, and the company's "always-open" stockroom makes everyone more efficient.
The Wah Chang implementation bags and tags small items with reusable RFID tags, and Bassett has found the durability of the tags to be "phenomenal." It says the system was implemented in June 2005 with an initial supply of 5,000 tags, and apparently, it hasn't had to order any more of them.
In aerospace, building and maintaining aircraft requires particularly high-value, "indirect materials," and losing track of these can hit the bottom line hard. RFID asset management can help the aerospace industry observe a critical safety requirement: The Foreign Object Detection (FOD) zone around an aircraft undergoing construction or maintenance. A single item left in the wrong place inside an aircraft could spell disaster during operation. But RFID provides an accurate, reliable way to make sure that every item that enters the FOD zone also leaves it.
Wrenches and drills aren't the only tools that keep enterprises running. In professional workplaces, laptops and servers are just as critical to a head office, and they can be tagged as well. Motorola has used its own RFID products at its enterprise mobility headquarters in Holtsville, NY, to track scanners and other equipment, cutting an estimated 10 to 17 labor hours a week, at a savings in excess of $200,000.
Supply-chain assets: As far as things that aren't part of the external supply chain, if you operate a supply chain, you rely on a lot of internal assets. Warehouse forklifts and airline luggage pods can be saved from loss and sent where they're needed with RFID. Partnerships and new technology make RFID asset management work. RFID technology is a better fit for asset management than ever before. A new generation of tags and readers offers enhanced data capacity, greater read distance and reliable functionality on metal surfaces. RFID tags are coming down in cost and more powerful, wireless LAN networks and IT equipment complement the growth of RFID. Mobile and wearable readers and rugged portable computers can take RFID-enabled data capture into practically any workplace.
The technology is only effective when it's supported by solutions that can manage and generate value from the RFID data. This requires intimate knowledge of work processes the data is describing. The use of partnerships can translate RFID expertise into fully realized solutions. Those using RFID needs to achieve buy-in across the organization, since an RFID-based asset-management system requires both managers and workers to modify existing processes for maximum benefit.
In the end, no business can prosper without a clear picture of its assets and how they're being used. Traditional methods of securing asset information were seldom cost-efficient. As a result, many businesses gave up trying to see the complete picture, learning to live with a certain level of loss and inefficiency. With RFID, the new capabilities of asset management are rewriting the ROI arithmetic, and various businesses are getting their first real look into exactly what goes on within their walls.
Author Philip Lazo is vp and general manager of the RFID infrastructure business in Motorola's Enterprise Mobility Business.
Sign up for the Packaging Digest News & Insights newsletter.
You May Also Like
---