Pharmapack North America talk to explore counterfeiting risks
Pharmapack North America talk to explore counterfeiting risks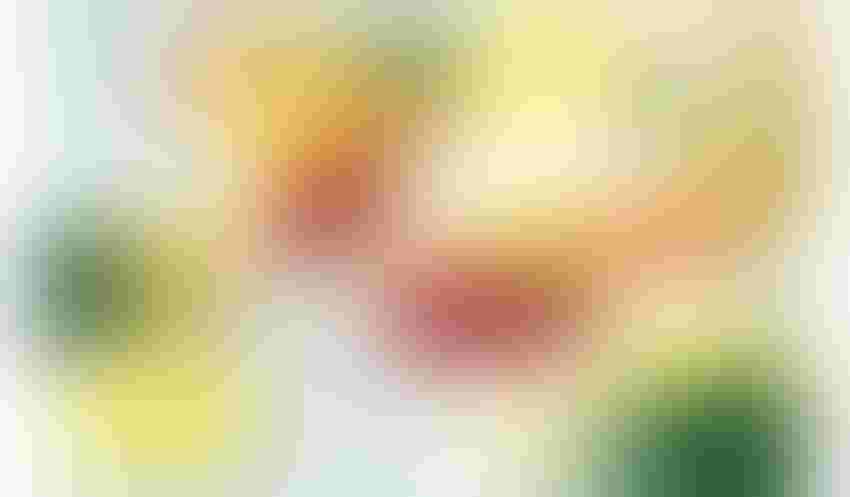 At first glance, counterfeiting may seem to plague only high-value products. But for those who have been tracking counterfeiters and trying to anticipate their next move—such as Brian Donnelly, Pfizer's Director of Global Security for the Americas region—counterfeiting is everyone's problem.
"Everything is counterfeited," says Donnelly. "We just took down a ChapStick counterfeiting operation—a $2 ChapStick! It is all about market share–counterfeiters take advantage of it." 
Donnelly will be sharing some of his experiences in tracking pharmaceutical counterfeiters at the upcoming Pharmapack North America conference June 10 in "Mitigating the Risk of Counterfeiting to Your Brand, Trading Partners, and Patients." He will be joined by Timothy Marsh, Managing Director of Supply Chain Security Partners, who will offer strategies on protecting pharma brands from counterfeiting.
Donnelly will share recorded interviews with suspected counterfeiters that he has previously shared with law enforcement on how suspects set up their operations. He has found that some seek to buy the very equipment that pharmaceutical companies use. "I don't think too many people are aware of who they are selling their used equipment to," he worries. "I want to give the audience a feel for the problem."
The risk to a pharma brand is significant, says Donnelly. "A lot more tablets are counterfeited than are stolen," he says. "Counterfeiters use risky ingredients. But even if they use some active ingredient, it may not be enough to treat a patient, or it could lead to a product no longer being effective. And the wrong situation could wipe out an entire brand."
Many pharmaceutical manufacturers do understand the risk, and Donnelly describes some companies as "very proactive." 
But ongoing strategies are needed." We have to do what we can to keep a lid on it," he says. "We all have the same need to get counterfeiters off the street."
Marsh says that pharma companies "need to identify the risky areas and shore them up," he says. Steps to reducing risk include incorporating the right language into supplier contracts, conducting due diligence when sourcing upstream ingredients, mitigating cargo theft risks, and putting the right leaders in place to establish governance, he says. 
"You've got to plug gaps across the entire supply chain," says Marsh. "There's a high degree of commercial risk."
Despite such risk, some do continue to question their ability to combat counterfeiters. "The challenge is that it is very hard to show whether technology is capable of being effective," says Marsh. "Counterfeiters won't tell you that they stopped their operation because a particular ink was used, for instance."
Donnelly agrees that even with the large seizures they've done, it is not easy to show "what's noise and what's real."
And since the pharmaceutical market's sales aren't affected in any great way—Donnelly estimates counterfeit products amount to just 1% of the pharma market—solutions don't show any measurable shift, he admits.
However, if technology can be used "to identify counterfeits and take them off the street—that is somewhat of a deterrent," he says. But "no one technology is a solution."
Patient education, too, can help. "If we can educate the consumer, we can dry up the buyers to make it less attractive for the seller," Donnelly says.
Please register to attend at www.pharmapacknorthamerica.com to hear how counterfeiters have breached the supply chain and how you can counter their attack.
Other presentations with speakers discussing the pharmaceutical supply chain on June 10 include the following: 
"Pharmaceutical Serialization Standards, Guidances, & Best Practices" from Salil Joshi, Senior Director, Industry Development–Healthcare, GS1 US.

"Pharmaceutical Serialization: From Master Data to "In-spec" GS1 Data Matrix Symbols – Essential Elements and Common Pitfalls" from George Wright, Vice-President, Consulting & Business Development, Product Identification & Processing Systems Inc.

"Creative Packaging Designs for Drug Serialization" from William Fletcher, Managing Partner, Pharma Logic Solutions LLC

"The Sanofi Serialization Program" from John Woodburn, North America Regional Project Leader, Sanofi Pasteur, and Adriano Fusco, Global Marketing Manager, Antares Vision.
Sign up for the Packaging Digest News & Insights newsletter.
You May Also Like
---