Supplement fights fakes with hologram-embedded safety seal
Supplement fights fakes with hologram-embedded safety seal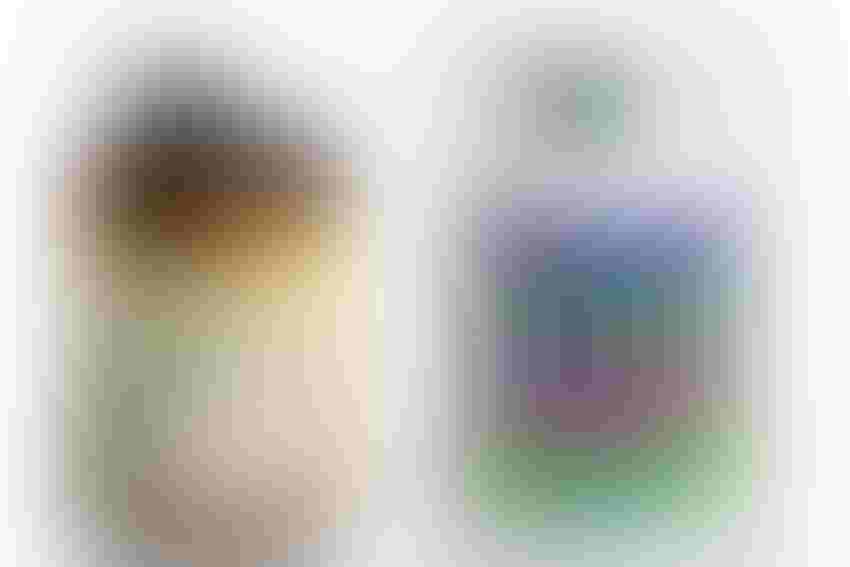 Counterfeited supplement distributed globally is now protected by holographic, tamper-evident film with rollout considered across 60 products.
John Giesfeldt
National Brands responds to counterfeiting of its largest-selling product with a hologram-enabled authentication solution on the packaging.
Building a brand is like raising children. You nurture and protect them because you want them to be healthy, happy and good. With brands, you can't just leave them to their own designs as things will not simply take care of themselves.
When it comes to brand protection, brands have to take deliberate steps to ensure nothing happens to the brand equity. The one-to-one relationship with each customer has to be re-established every time a product is used.
Brand owners who care about building a healthy, happy, and good relationship with their customers ensure product quality is where it needs to be. From food to beverage, over-the-counter pharmaceuticals to nutraceuticals, for products that go in or on the human body, the stakes are high.
As one of the world's leading global nutritional companies, Nutritional Brands is dedicated to quality and purity. These core values drive the mission, which is focused on improving the lives of its customers with a natural approach to healthcare. The company is constantly expanding its global reach to ensure it has the relationships, research, and resources needed to remain a leader and an innovator in the natural health marketplace.
Unfortunately it's this success and leadership counterfeiters have tried to take advantage of and capitalize on. This was indeed the case for the Aerobic Life MagO7 supplement.
"Aerobic Life is our largest and best selling brand," says Danna Pratte, chief executive officer, Nutritional Brands. "It's in the digestive health and immunity category and our number-one product is MagO7. It's a proprietary product and literally a brand in and of itself under the Aerobic Life brand. It's the most widely known and used digestive health and immunity supplement worldwide.
"In the supplement industry, unfortunately there are companies that try to counterfeit successful products," Pratte notes. "We were contacted by a long-time customer of ours that had purchased a MagO7 product through a major online retailer. She called to let us know she had been purchasing for years, and that the bottle of product she received didn't look the same as what she had purchased before. The capsules were a little different. We immediately sent for the bottle, and after receiving it realized this was not our product. The unfortunate thing about it is we contacted the online retailer immediately, but it wasn't until weeks later when we got our attorneys involved that they would disclose the customer to us, and finally took action to close this customer's storefront."
Private labeling a factor
Another factor that let Nutritional Brands know counterfeit products were being sold under the Aerobic Life brand had to do with private labeling.
"My company was a long-time manufacturer for private label customers of MagO7," Pratte says. "But some of these customers felt that they could produce a like product and began manufacturing and selling it under other brand names and possibly under a fake MagO7 label."
Counterfeiting is a global problem spanning industries. According to U.S. Department of Homeland Security, 6% of world trade is impacted. And according to the U.S. Pharmacopeial Convention (USP), it's estimated that 7% of the U.S. food supply contains fraudulent ingredients.
Becoming a negative statistic was not part of the marketing plan for Nutritional Brands. But how it chose deal with the problem of counterfeiting and brand protection was vital to ensure business success.
"In an attempt to protect our trademark and brand name, as well as the quality and integrity of our product/ingredients, we wanted to find a solution that would make it difficult for imitation products to be easily put into the marketplace," Pratte says. "It was also important to give customers the confidence in knowing that the products they purchase are authentic."
Next: Solution and benefits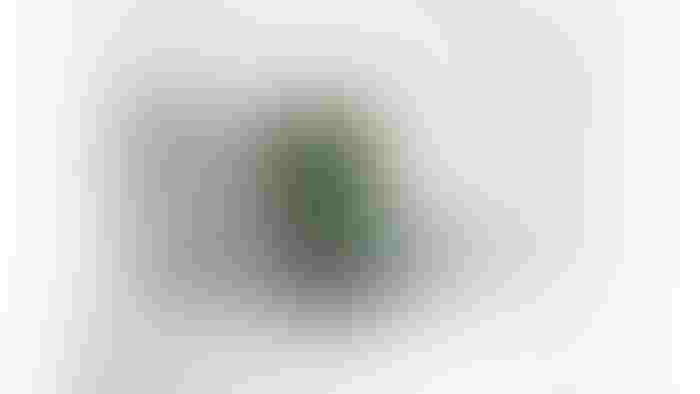 Safety seal combined with a special holographic feature replaced a clear shrink film band that covered the cap and neck of the bottles.
Safety seal with holographic features
To identify a possible solution, Nutritional Brands turned to WS Packaging Group, the printer/converter that produces the Aerobic Life product labels, as well the labeling for its other brands. While a lot of options were considered, nothing really seemed to fit. They were either too cost-prohibitive or didn't provide the level of protection Nutritional Brands was looking for. As the process unfolded WS Packaging presented a concept of a safety seal combined with a special holographic feature. The new construction replaced a clear shrink film band that covered the cap and neck of the bottles.
"The solution we settled on accomplishes several things," says Darryl Hopkins, regional sales manager with WS Packaging. "The construction incorporates a shrink band that functions as a tough safety seal. But integrated on the inside of the shrink band is a 3D holographic strip called Izon that was developed by DuPont. By bringing these visual and material elements together we've created a very powerful level of authentication."
According to DuPont, the full 3D security images offer simple and intuitive recognition for Nutritional Brands' customers. The security technology confounds attempts to duplicate, which validates product authenticity and enhances the overall brand image.
The clear shrink film is printed with a two-color repeat pattern of Nutritional Brands logos. The Izon holographic strip is literally bonded to the inside of the film to create a highly overt security feature. The shrink band is seamed and covers the top edge of the cap and the contour of the full neck of the bottle.
Consumer awareness, too
"I'm so happy to introduce the anti-counterfeit safety seal, because now our customers can know the authentic from the fake," Pratte says. "But beyond that, it's about customer awareness, too. The more we can educate customers about the new seal and what it means, the better everyone will be. 
"We get a one-time shot with some customers, and if that opportunity is spoiled because the product they try isn't authentic, they may never try our products again.  And what happens if they tell a friend, and they tell a friend.  The cost to our business because of counterfeit products can never truly be calculated because we may not even know all of the costs."
The MagO7 product is sold in multiple countries, under multiple labels. And because it's the number-one brand in the line, coupled with the counterfeiting issues, it made sense to use it as the test. Based on the initial success, Nutritional Brands is considering the new seal for its entire Aerobic Life line and the Pure Advantage B12 Spray.
The company is hoping to integrate the new seal on all its products. There are 60 products in all of its product lines: Pure Vegan, Pure Kidz, Pure Advantage, Oregon Health, Vuelve a la Vida, and Aerobic Life.
"The benefit of the new label is that it creates another layer of consumer confidence and value in knowing Nutritional Brands has done everything it can to protect the customer and provide them with the best product available," Pratte says. "There's no guesswork or question for the customer. If they see the new seal, they know it can be trusted. Protecting our brand and our products is incredibly important. We're moving from niche, specialty to mass market and increasing our international presence. That's why it's so critical to us for customers to continue to put their trust in Nutritional Brands."
About the author
John Giesfeldt is senior manager, marketing, for WS Packaging Group, Neenah, WI, where he has worked for the past three years. He has 25+ years of experience developing and executing marketing, public relations, brand and corporate communications campaigns to increase credibility, raise awareness, and achieve business objectives. He helps brand owners identify and understand the changing retail market place. 
 ___________________________________________________________________________________
Want more real-world packaging? You'll find aisles of packaging and a related conference at WestPack 2016, Feb. 9-11, in Anaheim, CA.
 ___________________________________________________________________________________
Sign up for the Packaging Digest News & Insights newsletter.
You May Also Like
---