Blister-pack offers child safety
Blister-pack offers child safety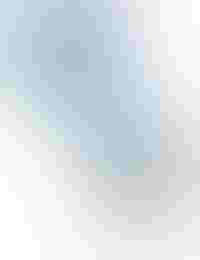 The marketing in the past few years of smoke-free, hard snuff tobacco products as a way to deliver tobacco satisfaction to smokers when and where smoking is not allowed has stirred controversy among anti-smoking and public health advocates who worry that the products will be used by children. Anticipating this, Star Scientific–the first company on the market with a smoke-free, hard snuff tobacco product, called Ariva–decided to use child-resistant blister-packs for its mint-flavored pellets of compressed powdered tobacco, or "cigaletts."
Ariva is available in more than 30,000 stores across the U.S., including Eckerd, Rite-Aid, CVS and select convenience stores. Ariva is sold 20 cigaletts to a wrapped carton. Star Scientific is a technology-oriented tobacco company that has patented a tobacco-curing technology that prevents the formation of one of the most powerful groups of carcinogens in smokeless tobacco–nitrosamines–to virtually undetectable levels, although the company makes no health claims about its products.
Recently, the Food and Drug Administration denied petitions filed by public health groups to regulate this tobacco product as a food or a drug. "Because this was an innovative tobacco product, we wanted to ensure the safety and child-resistance of the package, as well as select a package that keeps the product fresh," says David Dean, vp of sales and marketing for Star Scientific. "Tobacco products typically have a short shelf life and can get stale quickly. We decided on child-resistant blister-packs, and it was a first."
Rush to market
By the time Dean and his production manager were looking for packaging equipment, they were under pressure to introduce the product quickly and in a child-resistant blister-pack. Outsourcing was not an option, since the Bureau of Tobacco and Firearms requires that tobacco products be manufactured and packaged in a bonded facility. Consequently, all Star Scientific products are packaged in the company's own facilities. Star Scientific opened a new plant in Chase City, VA, specifically for Ariva.
Not only did Star Scientific have a controversial product on its hands, but it also had a challenge finding a printer that could print a large amount of copy on the paper/foil backing of each small blister-pack on a high-speed thermoform/fill/seal machine, with exact registration. For the blister-packaging machine, it chose a servo-driven Klöckner Medipak CP-1200/P-3000 thermoformer/cartoner and for the printer, a Greydon Servo Max rotary flexographic printer.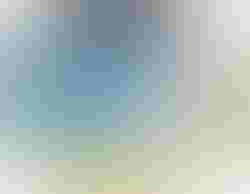 Each blister-pack includes the product name, Star Scientific's name, the plant location, the control number, the facility ID number, a 'for more information' statement, a tobacco warning and instructions for opening.
"We talked to several thermoforming machine suppliers," says Dean. "We chose Klöckner based on its ability to design to our specs, its fast delivery–four months–and the cost." A key design criterion for Star was high throughput, and the CP-1200 produces 10 blister-packs per cycle, for 100 individual products per cycle. For the printer, Dean relied on Klöckner's direction and had only one requirement: "We wanted something cost-effective that would also hold up over the long term," he says.
The printing challenge lay in getting an in-line printer that could locate the print precisely on each blister in synch with a high-speed intermittent-motion tf/f/s machine. On the lidding of each small blister-pack, the printer produces the product name, Star Scientific's name, the plant location, the control number, the facility identification number, a recommendation to see the package for more information, a warning that the product is for adult tobacco users only and instruction for opening. Greydon's president, Greg Rochon, explains, "The thermoform/fill/seal machine is constantly adjusting itself every time it seals, causing the packaging material to shift. The web is constantly adjusting, making registration difficult. With the Servo Max and an encoder, we measure how much the web moves each cycle of the thermoformer, and the stepper motors adjust the print position to match that film position."
Blister-packs
The heated polyvinyl chloride blister-cards enter the forming station, where the blisters are created via air-pressure forming. The cigaletts are then fed by a brushbox feeder into the individual blisters. In the meantime the paper/foil laminate lidding material, supplied by Alcoa, unwinds from the rear of the tf/f/s machine through the Greydon printer, which imprints the required information and then, using a diverting bar, turns the printed laminate 90 deg to enter the heat-seal stations, where the lid is sealed to the blister. Then, the sealed blister is perforated in a 2 x 5 pattern, for 10 individual packs, and die-punched from the continuous web. Blister-cards proceed to the transfer where they are stacked in twos for insertion to a carton.
Although the Ariva application doesn't require a bar code on the blisters, Greydon's Servo Max prints high-quality, scannable bar codes and is also capable of operating in continuous motion, as well as intermittent.
The irony, of course, is that a rotary flexo printer would seem to be "old technology," hardly a candidate for a high-speed servo-driven application.
"Using printing plates might seem antiquated compared to a high-speed programmable laser printer, but what we found was that going with a flexo printer was very economical for our startup situation," says Dean.
Unlike other printer manufacturers, Greydon makes its own ink cartridge bottles and cartridge cleaners. Servo Max printing plates are mounted on an expandable Mylar® tube that slides off the drum and is designed to fit into only one location. An air switch sends air through small pores in the drum to expand the Mylar, and when the air is shut off, the print plate is locked in place.
While most flexo printers have an ink-feed reservoir that produces high-quality printing in the beginning but fades, Greydon's flexo printers use a cartridge bottle with an ink recirculating system that keeps pigments in suspension to produce consistent color concentration and print quality.
Dean is pleased with his choices of equipment suppliers: "Klöckner and Greydon met all our time constraints, installation went smoothly, and we introduced the product to the market in record time. We had quite a challenge learning to work with this high-speed, computer-driven technology, but everything's working great, and Ariva sales are steadily growing."
More information is available:
Tf/f/s machine, cartoner: Klöckner Medipak, 800/455-5625. Circle No. 206.
Printer: Greydon, Inc., 717/848-3875. Circle No. 207.
Paper/foil lidding: Alcoa Flexible Packaging, 804/281-2262. Circle No. 208.
Mylar tube: DuPont Packaging and Industrial Polymers, 800/628-6208. Circle No. 209.
Sign up for the Packaging Digest News & Insights newsletter.
You May Also Like
---