Consumers to evaluate Carrefour own-brand products, packaging
Consumers to evaluate Carrefour own-brand products, packaging
[ Comtex News Network • 2011-09-01 ]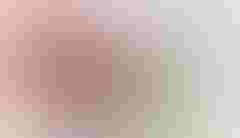 Carrefour products
Sep 01, 2011 (Datamonitor via COMTEX) -- Carrefour has announced that it is redesigning and enhancing the methods of testing the products of its own brands by giving consumers a central role in its quality approach.
By the end of 2012, nearly 5,000 products from the Carrefour range will have been evaluated by the Carrefour Test Panel, the company said.

According to the company, the Test Panel is composed of 15,000 families in Europe who test and evaluate Carrefour brand products in their homes. Each family receives a basket of 10 products to test, along with a questionnaire. The families are asked to test all of the products in the basket in the course of their normal daily activities and to evaluate them according to several criteria ranging from legibility of the packaging text and ease of opening the package to the product's taste and ease of use. After receiving the consumer questionnaires, Carrefour analyzes the results for each product, then redesigns and improves products or packaging that did not receive high scores.

Beginning in September 2011, 400 products (food, personal care and cleaning products) that have undergone this testing procedure will appear in the stores. They will be easy to spot thanks to their new packaging and the logo reading "Inspired, tested and approved by the Carrefour Test Panel." By the end of 2012, 5,000 products in the Carrefour range will have been tested and retested by the Carrefour Test Panel.
Sign up for the Packaging Digest News & Insights newsletter.
You May Also Like
---