Expo Pack México to contain Latin American innovations
Expo Pack México to contain Latin American innovations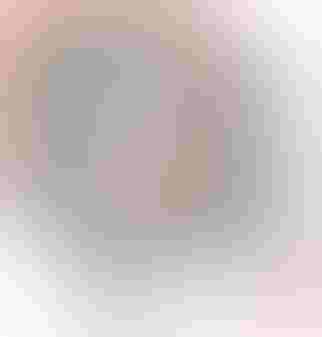 Expo Pack México to contain Latin American innovations
Scheduled for June 21-24 at the Centro Banamex in Mexico City,
Expo Pack México 2011
will showcase technologies in packaging and processing from more than 900 exhibitors from 20 countries.
"Each year, decision makers visit Expo Pack México and find innovations that address all aspects of their production lines, from processing through packaging," says José Martínez, director of the Latin America office of show producer PMMI. "I am confident that they'll once again find what they're looking for—and more."
PMMI expects more than 22,000 packaging and processing professionals from throughout Mexico and Latin America to attend from a range of industries, including food, beverage, pharmaceutical, personal care, graphic arts, medical, chemical, automotive and more. The consumer packaged goods firms (CPGs) they represent are looking for innovations and solutions to meet increasing consumer demand and address market trends that include lighter-weight packaging materials, and greater functionality and practicality.
These are trends CPGs all over the world are addressing, Martinez notes, and to help them achieve their show goals, Expo Pack México 2011 will introduce two new pavilions.
"The Procesa Pavilion will feature the latest developments in processing machinery and technology, and the Containers and Materials Pavilion will be a focal point for new efficiencies and branding concepts" Martinez says. "In Mexico and in Latin America, like the rest of the world, consumers demand constant innovation from CPGs, whether that means finding more environmentally-friendly packaging or learning new ways to enhance the consumer experience."
Mexican economy signals stability and growth
Mexico boasts the 11th largest population in the world. In addition, exports of manufactured goods from Mexico are on the rise.
"Economic predictions for Mexico in 2011 and beyond are signaling stability," Martínez says. "Mexican economists predict approximately 4 percent growth this year. They also say they expect inflation will be sustained and controlled at 3.8 percent for 2011 and 4.4 percent for the decade."
Mexico consistently ranks among the top 10 countries importing packaging machinery, bringing in approximately $500 million in machinery and parts annually.
"The peso is strong, and will remain strong throughout the year, so importing machinery remains a very good option for Mexican companies," adds Martinez.
Besides the economic growth, Mexico has the advantage of location making it easy for neighboring countries like Guatemala, El Salvador, Costa Rica and Honduras to visit the show and find solutions that fit their needs.
Source: PMMI
.
Sign up for the Packaging Digest News & Insights newsletter.
You May Also Like
---