Gillette, Frito Lay describe impacts of packaging innovation on production efficiencies
Gillette, Frito Lay describe impacts of packaging innovation on production efficiencies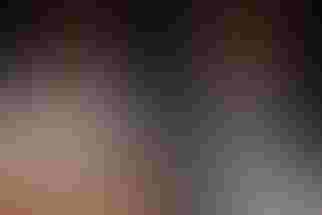 Mike Marcinkowski of Gillette (left) and Garry Kohl of Frito-Lay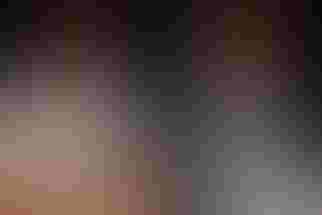 2011 Meet the Press event
At the "Meet the Press: CPGs Innovating for Efficiency" session on Tues., Sept. 27, 2011, an assemblage of packaging leaders imparted insights on the latest trends in packaging line efficiency and flexibility to PACK EXPO Las Vegas attendees.
Mike Marcinkowski, principal engineer for research and development at The Gillette Co., sat down with Packaging Digest editorial director John Kalkowski to discuss packaging innovation and productivity improvements at his firm. Marcinkowski shared lessons learned in Gillette's recent development and European launch of revamped packaging for its popular Fusion ProGlide razors.
Fueled by consumer feedback, sustainability concerns and aims to boost line efficiency, Gillette swapped the razor's traditional clamshell packaging with a formable pulp tray composed of multiple, rapidly renewable fibers (including bamboo and bulrush). The end result: a package that's easier to open than its predecessor, more sustainable and lightweighted. Additionally, the work of the task force involved in planning, designing and rolling out the packaging helped lead to a scrap rate of approximately 1 percent.
"To get down to that 1 percent is huge," Marcinkowski said. "That's one of the best production rates we're running right now—that's a big win for us."
Marcinkowski added that the revamped packaging has been in production in the European market for about a year and soon will be launched worldwide.
Next, Garry Kohl, senior director of packaging R&D for Frito-Lay Inc., chatted with Lisa Pierce, editor of Packaging Digest, to discuss how a multinational corporation with approximately $14 billion in sales implements packaging innovations. He told the Meet the Press audience that the amount of product the company handles in the United States alone, and the associated packaging, is staggering.
"If you took all the bags of chips we produce every year, you could create a ribbon that goes from the earth to the moon and back four times," he said, adding that figuring in Frito Lay's global sales causes that figure to double.
Determining ways to improve efficiencies and implement those processes at a large company can be challenging, Kohl said. Streamlining existing operations and other methods can help toward achieving those goals, but technology is a big part of making it happen.
"It's the technology that's going to drive us forward, and we need partners that are going to help us do that," Kohl said "Technology can help us make our products faster, with the same quality that we've always had going forward."
The Meet the Press session was presented as part of the IoPP Packaging Learning Center Conference at PACK EXPO. To glimpse more of the insights offered by experts at the show regarding packaging line efficiency, flexibility and other pressing issues, be sure to check out the continuing coverage in Packaging Digest'.

.
Sign up for the Packaging Digest News & Insights newsletter.
You May Also Like
---