Packaging redesign celebrates Merle Norman's 80th year in business
Packaging redesign celebrates Merle Norman's 80th year in business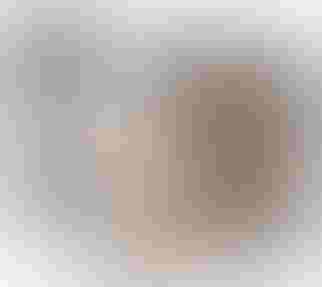 Merle Norman foundation combo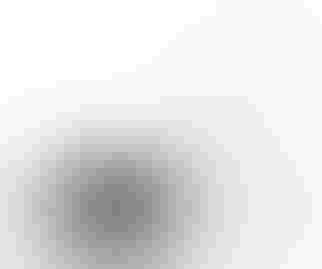 Merle Norman carton grouping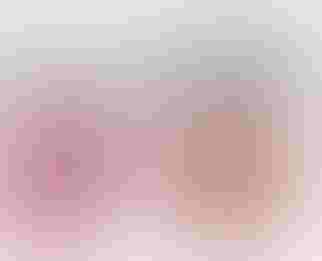 Merle Norman lip polish group
Merle Norman Cosmetics Inc., a family-owned and franchise-run skincare and cosmetics company, is celebrating its 80th Anniversary at its annual convention in downtown Los Angeles. Since 1931, when Merle Norman opened the first Studio in Santa Monica, Merle Norman Cosmetics has provided women across the country the opportunity to be successful entrepreneurs. A woman ahead of her times, Merle Norman created a culture of women empowering women and set an unmatched standard of quality, service, education and American-made beauty products.
What began as a small brand run by one woman has become an American tradition passed down from generation to generation. Jack Nethercutt, chairman of the board and president and great-nephew of Merle Norman, will speak on the state of the company, brand direction and unveil the highly anticipated new packaging design at the convention.
"This anniversary is a monumental occasion for Merle Norman Cosmetics. Throughout our 80-year history, the brand has remained true to the philosophy established by Merle Norman in 1931; while we have grown dramatically and made many changes to the brand, we have always maintained her vision of individual customer service and quality American-made products. She would be thrilled to see where we are today and how far we've come," says Nethercutt.
More than 1,700 Merle Norman Studio Owners and employees from across the United States, Canada, Mexico and Dubai, will gather at the JW Marriott at L.A. LIVE for the three-day convention where they will attend seminars and enjoy never-before-seen tours of the home office and plastics facility, as well as the world-renowned Nethercutt Museum of rare, classic automobiles founded and maintained for the public by the Nethercutt family. The Studio Owners will attend business-building seminars on topics including Product Knowledge, Public Relations, Social Media, Direct Marketing and Customer Relations Management. They'll also be honored during the General Session for outstanding achievements within Merle Norman, including awards for years of service, sales achievement and excellence in customer service.

Chief operating officer Rosanna McCollough—a veteran of the beauty industry who was brought on to the Merle Norman team in 2010 to revitalize the brand's image and look—will introduce the brand's product launches in the skin care and color categories including upcoming Color Collections for Fall and Winter 2011.
For the first time, franchisees will see the innovative lineup, which includes new lipcolors, foundation products, anti-aging skin care and a teen-targeted starter kit. "We are very excited to reveal Merle Norman Cosmetics' new look. While maintaining the values of service and quality that have made the brand so successful in the last 80 years, we are looking forward to moving into the next 80 years with a fresh and modern look and an innovative product line to suit the sophisticated customers of today," says McCollough.
Adding glamour and sophistication to the product lineup will be an additional color collection and complementary fragrance called "Hussy," the creation of vice chairman of the board, Helen Nethercutt, who has the honor of introducing the new line at the General Session. "The ravishing red lip and nail shade was inspired by the deep, beautiful red color of the multi-awardwinning 1934 Packard Phaeton by LeBaron called 'Hussy.' So many women who have seen it at shows have commented on it being an ideal lipcolor shade...and we agreed! I felt a fragrance was the perfect companion for such a beautiful, seductive color, and I'm confident its elegant blend of floral, fruit and amber notes will appeal to women of all ages."
The Hussy shade will launch in 5 lipcolor formulas, a lip pencil and exclusive OPI nail color on September 1. The fragrance hits counters November 1, along with "Best of Show," a bejeweled velvet clutch filled with promotional sizes of Hussy lip and nail colors, a retractable lip brush and purse-size Eau de Parfum. The fragrance will be featured in a special TV commercial which includes the 1934 Packard "Hussy," scheduled to air in early November.

In addition to the new packaging by award-winning designer Marc Atlan, Merle Norman Cosmetics will continue to roll out a fresh look in 2011. A redesigned print campaign focusing on branding, foundation and skin care will launch starting in June magazines, with a new TV campaign highlighting the company's successful foundation line targeted to air in August.

Eighty years after its founding, Merle Norman Cosmetics maintains its valuable traditions as a family-owned, American-made brand. Studio Owners are successful entrepreneurs following their dreams and embodying Merle Norman's inspiration. Her dedication and purpose became a symbol of transformation, confidence, quality and success. Today Merle Norman Cosmetics still holds true to her beliefs; they're inside every product that bears her name on the outside. In Studios around the country, her beliefs are brought to life with every success story, whether
that means a thriving business or a woman who feels beautiful wearing a new lipstick.
Source: Merle Norman
.
Sign up for the Packaging Digest News & Insights newsletter.
You May Also Like
---