Prescription packaging designed to be different
Prescription packaging designed to be different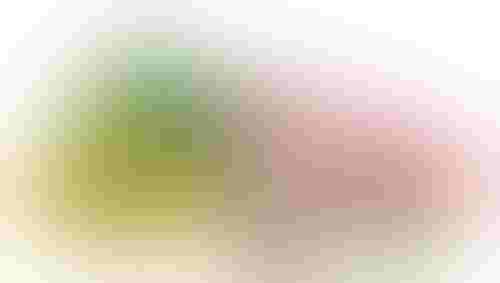 Sagent PreventIV Measures pkg
Six years ago, Sagent Pharmaceuticals entered the generic injectable drug market with a new business model. Instead of investing in costly manufacturing sites, the company decided to partner with contract manufacturers so it could focus on drug development and sales and marketing.

From the start, the company sagely employed a different tactic in one important form of marketing. Where most competitors sat with plain-Jane lackluster packaging, Sagent stood out with colorful, distinctly designed labels and cartons that serve a higher function: helping prevent medication errors.

Branded "PreventIV Measures" (pronounced preventive), Sagent's comprehensive, proprietary and patent-pending approach to packaging and labeling helps healthcare professionals accurately distinguish between look-alike, sound-alike products, making it easier for them to select the correct one. Every Sagent product package—vials, syringes and IV bags—features a distinctive design with easy-to-read drug names and dosage strengths on the primary panel. Although the unique packaging provides differentiation in a highly competitive market, its primary role is to help improve patient safety.

Trouble with templates
Healthcare professionals are only human and are bound to make mistakes. Unfortunately, their errors could, and sometimes do, prove fatal. 

But it's not all their fault, argues Joe Mase, Sagent's senior director of marketing. "It is the system they have to work in." Many people handle a drug before it reaches the patient—from wholesalers to pharmacists to clinicians. Sagent has identified up to 17 touch points in the supply chain, with each representing opportunities for errors.

It's easy to default to routine or assumptions, too, especially when you're working as fast as many healthcare professionals do. "A lot of times errors happen because there was a stocking error," Mase explains. "The product wasn't in the spot it was supposed to be or, somewhere through the supply chain, it got stocked inappropriately. There are a lot of human biases in general where 'I go to this spot every time, there's the product and I pull it out.'"

Another contributor to picking the wrong product is what's called "confirmation bias," where the mind sees what it wants to see, rather than what is really there. For example:
The phaonmneal pweor of the hmuan mnid, aoccdrnig to a rscheearch at Cmabrigde Uinervtisy: It dseno't mtaetr in waht oerdr the ltteres in a wrod are, the olny iproamtnt tihng is taht the frsit and lsat ltteer be in the rghit pclae. The rset can be a taotl mses and you can sitll raed it whotuit a pboerlm. Tihs is bcuseae the huamn mnid deos not raed ervey lteter by istlef, but the wrod as a wlohe.

It's not much of a stretch to see how someone could mistake Cefotaxime and Cefizoxime, two of 10 injectable drugs in the cephalosporin class that begin with Cef and are typically stored on a pharmacy shelf next to each other.

Identical or similar vials and unremarkable labels do nothing to help. The industry standard has been to use a labeling template that repeats the same layout, fonts and colors from drug to drug. "When the product looks similar to other products, it is easy to see why these mistakes continue to happen," Mase says.

CreatIV solutions
Sagent's PreventIV Measures breaks from the norm of working within a design template. Lindsay Thomas, director of marketing, explains, "Our PreventIV Measures approach is intuitive, and is built upon the simple premise of paying attention to the small details. Small details add up to big things for healthcare professionals and, ultimately, patients."

The design details Thomas refers to include how they use color, fonts, contrast, positioning, background elements and even strategically placed die-cuts in the label—typical packaging design elements, yes, for virtually any other market. We'll get into more specifics and examples in a minute.

Mase set up the overall design structure, then he and Thomas worked together to create labels and cartons for Heparin. They tackled Heparin first because the product has been associated with medication errors for years. 

Armed with clear guidelines and Heparin's how-to model, Sagent hired MH Dezign, a small, local design company to take it from there and create packaging for the company's other products. Sagent now has 42 different products on the market with more than 100 unique presentations.

So here's how Sagent's packaging and labels are different from most other sterile injectable drugs:

Sagent CEF family
The most important information for the clinician is the drug name and the strength of the dose. When the fill volume is not within close proximity to the concentration, a clinician can easily forget to calculate the total amount of drug and assume the vial only contains the amount listed as the concentration. "So we maximize this information on each of our products, making them easier to read," Mase says. This means using the print as big as possible, even if it means switching up the orientation so a longer name appears vertically, and it means keeping both items on the front face. 

Labels are full color vs the typical 1-color job for competitors. Mase is quick to emphasize that PreventIV Measures is not a color-coding scheme but that color is a powerful tool. People identify and search for a product by its color (shoppers do this all the time in the grocery store). Sagent carefully selects colors for each product's packaging to (1) coordinate with the historical color (established with the initial branded product) and (2) ensure appropriate contrast as a safety step. The idea is, when you use different colors than expected, it's another way to help remind healthcare professionals to check to make sure they have the right product. 

Additionally, before picking the colors, Sagent looks at the competitive landscape, as well as other products surrounding where the drug is stored. All color combinations are tested against color-blindness.

Probably Sagent's biggest point of differentiation from competitors is the design of its secondary packaging. The company prints its cartons in color and includes—on all sides—the drug name, concentration, fill volume, a picture of the vial and a "NOT for lock flush" cautionary strip. Additionally, bar codes appear on two sides for easy scanning.

Why all the effort? Because mistakes often happen early in the medication handling process and often don't get caught prior to giving the medication to the patient. Thomas says, "Sagent considers everyone handling the medication throughout the supply chain, which means we pay just as much attention to our carton packaging as we do to our container labels."

Sagent specifies PMS colors on both label and carton, but often has to convert it to CMYK (4-color process) because of sourcing limitations. Its manufacturing partners are the ones who buy the packaging materials, often from local vendors that serve the pharmaceutical market. Because there hasn't been much call for high design in the past, many of these printers don't have the capability of running PMS colors.

The added cost of color printing isn't much of an issue. "There's definitely a little bit more cost because of the printing processes and the colors we use," Mase says. "But it's part of the brand and image we're trying to present to our customers. Could we just do a plain carton and sell our products? We probably could, but then maybe we wouldn't sell as much. There are market share gains that we wouldn't necessarily get."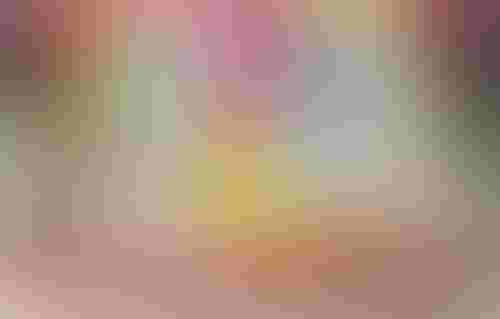 Sagent syringe cartons in crash cart
Injectable products are adminis­tered in a variety of healthcare environments: hospitals, ambulances, nursing homes, infusion clinics, emergency rooms, surgery centers and even in some homes. Sagent took time to see how its products were used and stored in the different places—and designed appropriate packaging. For example, medicine for the ER is often stored on its side in a crash cart but ambulances store the same product vertically. So Sagent made sure syringe cartons could be easily read in either position.

One of the most flexible design tools Sagent has, Mase says, is a "design element" that is incorporated into, say, the background—like the "O" shaded on the Oxacillian label or a die-cut section on all Heparin labels to emphasize the caution statement "NOT for Lock Flush." Mase says, "Die cutting is another textured-based thing. It's a unique element that draws your eye and makes you want to read it."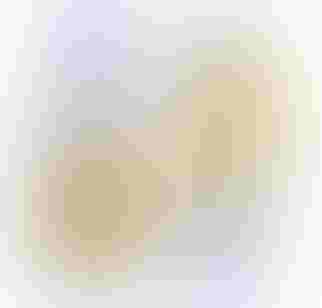 Sagent Oxacillin face up back down label
All this effort culminates in a final design that's distinctive. "There's probably a little bit more time and effort that goes into it. But it takes as much time to make a bad label as it does a good label," Mase says. "I don't think any one thing by itself will reduce medication errors, but hopefully when you stack all these things up, it becomes really meaningful."

Measurable results
It's too difficult and expensive to do research to find out how many potential errors PreventIV Measures has prevented. But the company has gotten a lot of positive feedback from the market—which is reflected in sales and market share. Net revenue for the first six months of 2012 was $81 million, an increase of 29 percent compared to the first six months of 2011. According to Mase, 50 percent of the company's products hold the No. 1 or No. 2 market share position.

"Every time we get a customer to add another PreventIV Measures product to their pharmacy is a proud moment for us," Thomas says. "But when a customer looks us in the eye and tells us how they were almost involved in a medication error in their past and that they are so grateful for PreventIV Measures Packaging and Labeling—that is success."

Here's further verification of the packaging's influence:

• In a double-blind study conducted on behalf of Sagent by Healthcare Research & Analytics (HRA) completed in December 2010, 100 pharmacists were asked which manufacturers' Heparin product would they recommend to help reduce the risk of medication errors. A whopping 91 percent chose Sagent's Heparin with PreventIV Measures.

• In 2011, Sagent's Heparin with PreventIV Measures Packaging and Labeling won a Frost & Sullivan Best Practices Award for Product Quality Leadership. What does that mean to the new kid on the injectable pharmaceuticals block? "It's validating the fact that there is value in this and there are noticeable differences to industry and our customers," Mase says. "It gives us credibility."

Bosch Packaging Technology, 763-424-4700. www.boschpharma-us.com
HRA (Healthcare Research & Analytics), 973-240-1200. www.hraresearch.com
IMA North America, 800-851-1518. www.ima-na.com
MH Dezign, 312-243-1020. www.mhdezign.com


SAGENT'S FORAY INTO MANUFACTURING

Sagent Pharmaceuticals has completed the first of three phases at a new manufacturing facility in China to produce liquid and lyophilized (in a 2:1 ratio) injectable oncology drugs for the U.S., European and Chinese markets. The 50/50 joint venture with Kanghong Sagent (Chengdu) Pharmaceuticals Co. Ltd. (KSCP) represents a total investment of $100 million.

A key component at the new plant is an isolator filling line from Bosch Packaging Technology, which integrates two IMA-Edwards lyophilizers and two IMA automatic loading/unloading systems to help ensure product safety and reduce labor costs. The disposable filling system prevents cross contamination, and reduces changeover time and validation cost.

Additionally, an in-process control system checks fill weights. Chuan Qin, KSCP president, explains, "The IPC is fully automatic with 100 percent in-process control of dosing weights and adjustments during production. Two sets of scales take tare and gross weights of each vial to obtain the actual fill weight information. This information is continuously analyzed and fed back to the dosing system to maintain accurate fill weight of each product vial."

The isolator technology represents the next level of automated sterile-pharmaceutical packaging. The self-contained system provides a safer environment for KSCP employees and produces a higher-quality product, according to Joe Mase, senior director of marketing for Sagent Pharmaceuticals.

The site had its initial FDA audit in July 2012 and expects to receive approval by the first quarter of 2013.

Phase II—the installation of additional isolator filling lines—is expected to be complete by 4Q2014. In Phase III, production will be expanded by 2017 to house up to nine production lines for injectable products. At the end of Phase III, annual output is expected to be 300 million units, valued at $1 billion.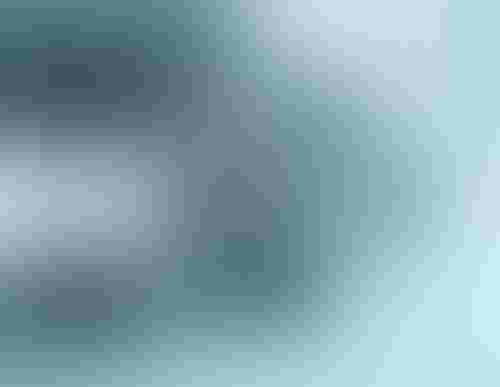 Sagent plant in China
.
Sign up for the Packaging Digest News & Insights newsletter.
You May Also Like
---