Support grows for increased FDA authority to protect pharma supply chain
Support grows for increased FDA authority to protect pharma supply chain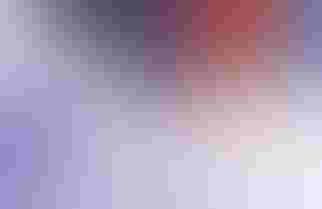 Pills and bottles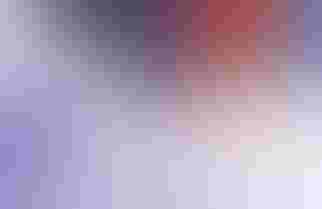 Pills and bottles
The Pew Prescription Project, joined by major consumer, physician and chemical manufacturer groups, announced support for a new bill that would give the FDA much-needed authorities to better protect pharmaceutical supply chains. The organizations made the announcement in a joint letter to Congress and during an audio news conference with Senator Michael Bennet (D-CO), who will introduce this drug safety legislation.

Consumers face a surge in drug recalls, with a 400 percent increase in 2009 compared with the previous year. This year, the trend has continued with the high-profile voluntary recall of over 130 million bottles of over-the-counter children's drugs.

To boost consumer protections against adulterated drugs, the proposed legislation would establish quality standards for the FDA, drug companies and their contractors, who are increasingly based overseas, where safeguards may be lower than in the U.S. The legislation also would improve the federal government's tracking systems of manufacturing sites. The FDA has recently signaled it will strengthen inspection and quality requirements for drug makers who outsource to suppliers and suggested the agency should have the authority, currently lacking, to require a company to recall drugs that have been found to be contaminated or unsafe.

In the wake of more than 100 U.S. deaths associated with contaminated heparin from China, Americans' trust in imported drugs has been badly shaken. A survey commissioned this spring by the Pew Prescription Project found an overwhelming majority of Americans -- 94 percent -- support giving the FDA authority to recall drugs when they are found unsafe or contaminated. This poll of likely voters found that 70 percent of respondents have little or no confidence that drugs manufactured in China are free from contamination and safe for Americans and 54 percent expressed the same concern about drugs manufactured in India. The bipartisan polling was conducted by Hart Research Associates and Public Opinion Strategies.

"According to our polling, most Americans lack confidence that drugs made in India and China today are safe," said Allan Coukell, director of the Pew Prescription Project. "The Drug Safety and Accountability Act takes needed steps toward rebuilding that trust by giving the FDA new authorities to recall drugs and establishing some important safeguards to ensure the quality and safety of drugs and drug ingredients."

"This bill is a critical step toward improving the safety of the prescription drugs millions of Americans depend on every day," said David Sloane, AARP senior vice president. "It gives the FDA the necessary authority to ensure strong quality standards protecting U.S. consumers are upheld in the U.S. and around the world, and encourages the rapid sharing of information to help quickly identify and act on quality control issues."

"Physicians support strong efforts to ensure that the drugs they prescribe to their patients are safe and effective," said J. Fred Ralston, Jr., MD, FACP, president of the American College of Physicians. "This legislation is an important step toward safeguarding the nation's drug supply by improving quality standards and strengthening the FDA's ability to track the domestic and foreign drug supply."

Brant Zell, chairman of the Society of Chemical Manufacturers of America (SOCMA) Bulk Pharmaceutical Task Force, said, "Our members strongly endorse legislation that strengthens the FDA and increases public safety and health with a more secure drug supply. We believe this legislation is a good starting point. Today, about 80 percent of the drugs' active ingredients come from overseas in countries like India and China. However, imported drugs receive less than 5 percent of FDA's resources. Senator Bennet's bill will give the FDA more authority, tools and resources to help ensure a safe U.S. drug supply."

"This bill gives us important new protections against contamination of the drugs Americans depend on every day," said Marcia Hams, director of Prescription Access and Quality at Community Catalyst, a national consumer health organization. "With more drug manufacturing outsourced to other countries with weak oversight, the FDA must be able to set strong standards and enforce them through recalls of defective drugs and penalties."

"We hope that this legislation can be approved in the remaining days of this Congress -- before consumers are again faced with another Chinese-heparin-type case of death and injury from unsafe, contaminated and corrupted drugs," said William Vaughan, health policy analyst at Consumers Union.

The Pew Prescription Project is an initiative of the Pew Health Group to promote consumer safety through reforms in the approval, manufacture and marketing of prescription drugs. For more information, please visit www.prescriptionproject.org.

SOURCE: Pew Health Group

.
Sign up for the Packaging Digest News & Insights newsletter.
You May Also Like
---