Vetter Expands Its Capacities and Services for Prefilled Syringes
Vetter Expands Its Capacities and Services for Prefilled Syringes
The deman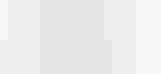 rrr - Vetter.jpg
d for prefilled syringes is on the rise and Vetter is prepared. The company, a leading contract development and manufacturing organization is building a state-of-the-art, high-performance filling line for syringes at its Ravensburg Vetter South location, the company said.
The line can handle batches of up to 1 million units per day and is particularly well suited for the aseptic filling of high-volume products, like vaccines. The company is also expanding its services for the early clinical phases of new drugs.
At its Vetter Development Service locations in Chicago, Illinois (USA), and Ravensburg (Germany), the company offers a wide range of services including formulation support and customized packaging development. With another new filling line at the Ravensburg facility and further investments planned in Chicago, Vetter continues to increase its capabilities in clinical manufacturing.
Vetter is reinforcing its position as a strategic partner for the development and commercial manufacturing of parenteral drugs. With the expansion in capacity and service portfolio, Vetter is providing efficient answers to the growing demand for prefilled syringes throughout a product lifecycle. Vetter Development Service supports customers in efficiently transferring new drugs from early stage phase to commercial manufacturing including regulatory support.

The company's comprehensive know-how in process- and packaging development in aseptic filling is used to support a high-professional clinical offering. "Vetter is continuously and strategically investing in its partnerships with international customers," says Peter Soelkner, Vetter Managing Director. "In the area of prefilled syringes we provide our partners a full range of service, from small batches manufacturing and support in early clinical stages to high-volume manufacturing for large scale commercial production."

Vetter is an international contract development and manufacturing organization (CDMO) specializing in the aseptic filling of syringes, cartridges and vials. The company has extensive experience with a broad array of compounds, including monoclonal antibodies, peptides, interferons and vaccines.

An independent firm headquartered in Ravensburg, Germany, Vetter provides support for pharmaceutical and biotech clients from preclinical development through regulatory approval and global market supply. Vetter's new Chicago facility, an expansion of Vetter Development Service, supports early-stage products. The CDMO works with the world's top 10 pharmaceutical/biotech firms and emerging companies alike, and employs approximately 2,800 staff across Europe and the United States.

The innovator of the Vetter Lyo-Ject dual-chamber syringe and V-LK cartridge, the company holds numerous patents and is a leader in the use of RABS technology in cleanrooms. Approved as a foreign manufacturer by the government of Japan, Vetter's global regulatory experience includes numerous customer product approvals by the FDA, EMA and other authorities.
Sign up for the Packaging Digest News & Insights newsletter.
You May Also Like
---