Robotic packaging of baguettes
Robotic packaging of baguettes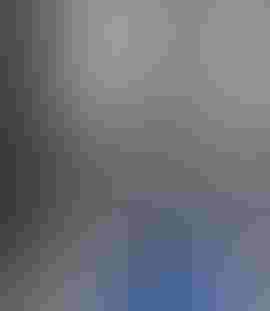 The robotic packaging system must handle a variety of packages because customers work with different case sizes and different packing configurations. The cases can have from three to six layers, with three to nine baguettes packaged in each layer.
Frozen baguettes are generally packaged by hand, particularly when multiple brands or supplies are being produced for large commercial kitchens and catering operations. This wide variety of configurations requires a packaging process that is both rapid and flexible. Finally, however, a baked-goods producer in northern Germany has automated its end-of-line packaging for baguettes.
German summers inevitably involve barbecue parties around an outdoor grill. And, increasingly, toasted baguettes are a must at such events. There is a pretty-good chance that these baguettes come from one particular northern German baked-goods producer. The company, a specialist in deep-frozen and refrigerated bakery specialties, not only distributes products under its own brand name, but also supplies caterers, commercial kitchens and various other well-known brands.
The peak season for baguette production is between April and September. During this period, 200 herb- or garlic-butter-filled baguettes come out of the company's oven every minute, seven days a week, 24 hr a day. Traditionally, these baked goods have been packaged by hand, but the company's operations manager was not happy with this situation. "Even though end-of-line packaging is low-wage and mentally nondemanding work, the personnel costs were still a thorn in our eye," he says. Things are different now that two RobTeq Cell end-of-line packaging systems from Skinetta Pac-Systems (www.skinetta.com) are handling the delicate goods. Each RobTeq Cell incorporates two six-axis robots from ABB, Inc. (www.abb.com/robotics).
Automated packaging of baguettes is no ordinary thing. "We had to overcome a number of challenges," says the operations manager. "We invited a number of vendors to submit their proposals, and Skinetta was the only manufacturer that favored a robotic solution from the very start. This proved to be the most flexible and practical solution, given the wide range of requirements."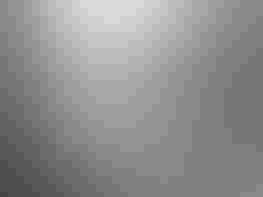 The baguettes are arranged transversely on the discharge belt to increase packaging reliability and reduce line speed.
Differing requirements by the company's customers presented the first obstacle. "We pack baguettes individually in flow bags, but also in packages of two and three loaves each," says the operations manager. Another problem was that many of the company's customers work with different case sizes and different packing configurations. Cases can have from three to six layers, with three to nine baguettes packed in each layer. Moreover, some customers want the baguettes to be packed in the cases lengthwise and some want them transverse. Given the continuous stream of baguettes coming through the conveyor line, this requires extremely fast and flexible format changes. The grippers on the ABB robots automatically change the flat suction units that actually pick up the baguettes to meet these requirements. The baguettes are arranged transversely on the discharge belt to increase packaging reliability and permit reduction of the line speed.
A much more serious challenge, as it turns out, was the fact that individual baguettes were repeatedly dropped by the suction units on the robots. Alwin Sieber at Skinetta, who was responsible for this RobTeq Cell sale, describes the problems: "Initially, we tried using a vacuum pump, which let us achieve a very high degree of vacuum. Ultimately, however, the pump didn't work out, because folds in the package or in the sealing seams caused air leaks, which led to an equalization of pressure and thus separation of the film. The differing qualities of film used by different brands and distributors also presented a problem. Some of these films would lose contact with the nozzles, resulting in a loss of nozzle function."
For more information about Skinetta Pac-Systems' end-of-line, robotic packaging systems, visit www.packagingdigest.com/ info/skinetta
Skinetta decided to use side-channel compressors. Although these pumps don't generate as much vacuum, their high flow volume means that they are unaffected by air leakage. The larger suction surfaces compensate for the lower suction capacity. Another advantage of the side-channel compressors is that varying product height does not cause a problem, because the flow volume and the foam-rubber plates on the grippers pull the flow bags upwards by suction. The robots always pack a complete collation, but by switching the suction chambers on and off, they can be made to pick up only two items from a three-item suction plate, for example. This also reduces the need for format changes on the machine.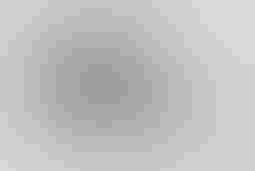 Two high-speed packaging systems replace hand packaging. The plant produces 200 baguettes/min during the peak production period.
The decision to use ABB robots for the end-of-line packaging system was no accident, acccording to Hansjörg Niemann, CEO of Skinetta. He notes, "For years we have been gaining experience in complex projects that also demand a high degree of flexibility. In the process, we have found that robotic solutions can make sense even in situations where conventional pick-and-place solutions have been used in the past. Last year, for example, we developed a robot-based solution for COOP Switzerland to package bulk solids, such as coffee and baked-goods mixes, in standup pouches. These are primary packages that are normally packaged using pick-and-place and pocket conveyors. We've been able to use this technological lead to good advantage in a number of other solutions and end-of-line packaging configurations."
All that Skinetta needed was to convince the baked goods producer of the advantages offered by this approach. "We visited Skinetta's facility and had a look at the various proposed solutions," says the baking company's operations manager. "We couldn't afford a solution that would be too maintenance-intensive or susceptible to disruptions, and we can't simply turn off the oven. Likewise, we can't write off as spoilage any baguettes that come out of the oven during a case changeover." To solve this problem, the robot was programmed to automatically place baguettes that arrive during this phase into cases located in a buffer zone. The products are then fed back into the system afterward. The operations manager says that his company's decision to use the RobTeq Cell was, "ultimately based on the attractive price/performance ratio."
This baked goods company has stood by its quality-conscious approach since its founding in 1992. The product mix initially included original French specialties, such as baguettes and rolls, but was later expanded to include the classic German brötchen bread rolls. In 1994, the company took over another facility and began to produce strudel as well. It now has more than 750 employees and annual earnings of approximately $1.33 million and exports its products to many European and non-European countries.
More information is available:
Sign up for the Packaging Digest News & Insights newsletter.
You May Also Like
---