Robotic palletizing line in three weeks
Robotic palletizing line in three weeks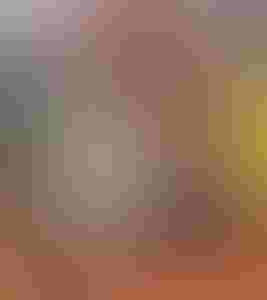 Sara Lee Robotic Palletizing Line 2
When Danish coffee manufacturer Merrild Kaffe A/S, part of Sara Lee Nordic, was contacted in midsummer 2009 by a new customer requiring handling of its products just after the summer holiday, a speedy solution was required. Either extra assistance had to be called in for manual palletizing or the company would have to obtain an automatic palletizer. According to Sara Lee Nordic factory manager Rune Engell-Hansen, working environment and finances were decisive factors for choosing automatic palletizing. 
However, with two days left before the summer holiday, there was no time for engineering projects and tailored solutions, so Engell-Hansen contacted Soco System Inc. regarding their unique Robot-In-A-Box concept. Two days later, an agreement was concluded and Engell-Hansen went on holiday as planned. Three weeks later, when he returned to work, the robot was in place and in operation at Sara Lee Nordic.
Unpack, connect, operate
The concept of Robot-In-A-Box is that the purchase of a robot must be as easy as the purchase of a mobile phone. No complex extra selections are required; everything is included in the standard model. The robot is equipped with a universal vacuum gripper head and a universal pallet-positioning device and will handle practically any case or pallet presented to it. It is even delivered with a foldable roller conveyor that can easily be connected to the plant's existing conveyor system.
The concept is in short: "Unpack, connect, operate." The commissioning time is reduced to the time it takes to unpack the Robot-In-A-Box. From the moment the robot is connected, everything is done intelligently and automatically. The robot's control system, which includes SOCOLogic self-programming software and PalletBuilder software for complex pallet patterns, is self-programming, thus eliminating the last element of manual intervention.
When a new shipping case arrives at the robot, the dimensions of the case are scanned automatically, and the robot quickly calculates the optimum pallet pattern and starts palletizing. The preferences required behind the calculation are entered in the SOCOLogic software before the robot is put into operation. Preferences can be number of layers, pallet pattern type, layer pads, etc. It is possible to choose another pallet pattern or change the current pattern at any time. If the pallet pattern is already in the computer, it is easy to change to another pallet pattern. Thirty seconds after a new case arrives, palletizing has started, and the user has not even lifted a finger.
"The simple handling is an important competitive parameter for us," says Engell-Hansen. "We are able to adjust to a new case size very quickly, which is very important, for instance, in connection with campaigns. This also means that the robot, unlike our existing palletizer, is perfect as buffer capacity from other packaging lines when the need arises."
The Robot-In-A-Box has also been well received by the employees, says Engell-Hansen, partly because it does not require constant monitoring and partly because it has eliminated repetitive work and heavy lifts.
Sara Lee Robotic Palletizing Line 3

Leasing cuts costs
Another reason for the speedy decision to use the Robot-in-a-Box was that it could be leased instead of having to be purchased. "The leasing agreement gave us the desired flexibility in the invested capital and, at the same time, a relatively simple and quick decision process," says Engell-Hansen.
"In addition, the leasing price was just half of the wage costs for a new employee, which meant that there was no hesitation as to the automation solution. With this robot, the investment pays off from day one, and it operates day and night."
Engell-Hansen continues, "Another benefit regarding the leasing agreement is its flexibility. With the leasing agreement, we are not committed for a long period of time, which means that we can easily adjust our costs to the level of activity. Especially in connection with a new product, it is an advantage that we do not have to invest too much money in the project before we can see whether it will be a success."
Service agreement helps operations
An attractive feature of the leasing contract is the service agreement that was included. With this, Sara Lee Nordic does not have to plan and estimate the costs for service. More importantly, safe and reliable operation is in place because of regular service visits and quick intervention.
"Like everyone else, we have experienced the need for sudden assistance and Soco System has always been just around the corner in this connection," says Engell-Hansen. "This is of great value to a company like ours that works two shifts to cover a very large part of the consumption to a coffee-drinking population in Denmark and abroad."
Sign up for the Packaging Digest News & Insights newsletter.
You May Also Like
---