One-piece IML canister shakes up spices
One-piece IML canister shakes up spices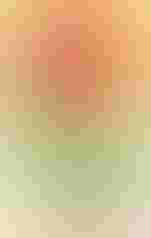 Unilever South Africa has used an innovative package to transform what could have been a marketing nightmare into a merchandising dream. Sales of its popular Knorr® Aromat® brand of spice blends and seasonings had been eroding since 1999 as competitors copied the Aromat style, notes Louis Lindenberg, regional packaging director for Unilever in South Africa at the time of the project, and who has since moved to the company's Centre of Excellence for Savoury (products) in Germany to head up packaging for the company's savory brands.
Aromat is described as an all-purpose, balanced seasoning in powder form. "There have been significant numbers of competitive, copycat brands entering this lucrative market—some with names so similar to Aromat that they could only be designed to fool consumers," Lindenberg says. "We were not prepared to tamper with the product itself—the basic issue was to propel Knorr Aromat into a growth phase, and to accomplish this by improving the relevance and modernity of the brand through its packaging."
Aromat's original canister was a simple, three-piece design featuring dry offset printing, which was an easy look to copy, and unfortunately, one that was not protected by a trademark. A packaging redesign surprised even Lindenberg and his team after the innovative, new, 75-g, one-piece canister and lid was introduced in July 2006. The unique container design, created with help from local South African designer Hardy Boys (27 31 263 0940), was targeted to grow sales volumes of about three percent, but instead experienced an 8.3-percent jump, breezing past its market-penetration target of 48.6 percent, to reach an impressive 58.8-percent penetration. Lindenberg credits the bold packaging.
The Unilever packaging team developed and trademarked a flip-top canister, which is formed in a single injection mold. Standing about 3.5 in. tall, and tapering elegantly toward the top, the new canister features an integral, removable tamper-evident strip that joins the 38-mm lid to the body. An in-mold label is fused into the sidewall of the polypropylene canister during the molding process to create a seamless, no-label look. Fusing the label to the canister during the molding process allows Unilever to curb printing leadtimes versus the former dry-offset printing process for the labels, which it says complicated manufacturing.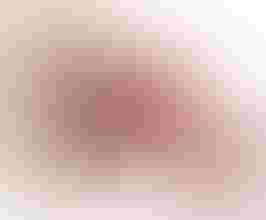 The in-mold labels boast outstanding graphic sharpness, a dramatic improvement, as the former dry-offset-printed versions experienced smudging and had a relatively coarse look, according to Lindenberg. The new wraparound labels, produced by Tadbik Pack, Ltd. (www.tadbik.com) of Teradion, Israel, on an eight-station Drent-Goebel (www.drent-goebel.com) combination press, feature six-color offset-printed graphics and a gravure-printed UV varnish and release coatings. The embossed Aromat logo above the in-mold label and topping the flip-up lid adds sophistication and is a feature that's rather "expensive to copy," in order to ward off imitators, says Lindenberg. While the tamper-evident seal connects the lid to the body, it opens easily with a thumb tab. With its butterfly design, the hinged lid features protrusions that clean out the sprinkle holes in the package's built-in sifter fitment when the canister is closed. Anti-nesting ribs inside the canister were added relatively late in the design process after trials with earlier prototypes. But they facilitate handling on the filling line and strengthen the container walls. A contoured, recessed base plug with a design that follows the lines of the flip-top lid allows grocers to stack the canisters for easy display and consumers can stack the containers at home. What's especially notable about the base is its design makes the canister refillable. Turning the canister upside-down, the user pulls a tamper-evident tab on the sidewall, and uses a spoon to lift open a bottom seal. The base opening can then be refilled with what Unilever describeson the bacl opf the label as a "sachet refill pack" of seasoning.
Though it was no small feat to create the molds to handle such a complex design, switching from a three-piece canister to a one-piece container eliminated a costly assembly step, Lindenberg adds. He points to Dave Murgatroyd of mold builder Spec Tool and Die (www.spectool.co.za/) in Durban, South Africa, with "being extremely innovative in overcoming mold issues to bring the concept to life," says Lindenberg. "Murgatroyd has a world-class team that epitomizes the concept of blue-sky thinking."
Color-coded according to the seasoning contents, the canister is injection-molded on equipment from Ferromatik Milacron (www.ferromatik.com), which also acted as system integrator, and is decorated with in-mold labels via robotic label placers built by Beck Automation (www.beck-automation.com) of Switzerland. Unilever pushed the bounds of the packaging, yet Lindenberg notes that surprisingly, the new canister ended up being no different in cost than the former, conventional package. Several carefully considered elements contribute to the cost efficiencies, he points out. For one, the new PP resin grade has a better melt flow index that improved molding cycle times, which are now 14 sec each. The molder cranks out eight canister/lid combinations at a time, PD is told.
In-mold-labeling the canister requires a well-tuned assembly process, Lindenberg notes. "Initially, we had some challenges with label alignment when picking and placing the labels—the size of the labels has to be one-hundred-percent correct," he explains. "However, once we got through the teething problems, we never looked back."
In the sophisticated South African market, in-mold labels have experienced mushrooming demand, explains Tadbik Pack's David Bragge, based in the company's office in Johannesburg. "We're seeing in-mold labels on dairy products, detergents and other consumer goods, and they're quickly replacing dry offset printing and even some pressure-sensitive labels," Bragge notes. "In the case of Aromat, it's an ideal technology because it's a sharp look that's difficult to copy, and the fact that the label is integral to the canister eliminates the challenge of applying a label in an environment where powdery product could impact placement and adhesion.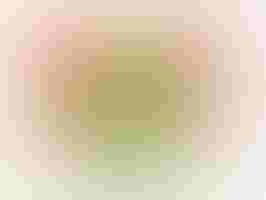 In-mold labels are poised for a similar boom in North America, predicts Leslie Gurland, president of Logotech (www.logotech-inc.com), the New Jersey-based sister company of Tadbik Pack, which represents Tadbik in the U.S. "Companies like Unilever South Africa are demonstrating that in-mold labels can create a phenomenal upgrade in brand image, and that the technology can smooth the manufacturing and filling side of the business," she says.

"Anyone who has seen an Aromat canister or a yogurt cup with an in-mold label will never look at a dry offset package the same way again," Gurlick adds. "I think the next wave of improvements in packaging—especially in dairy, powdered products, and detergents—will spark a tremendous demand for in-mold labels here."To fill the new Aromat canister, Geoff Sysum, an engineer at the Knorr plant in Durban, and his team, worked with companies around the globe to assemble a state-of-the art packaging line. Running about 200 canisters/min, the line is equipped with a Posimat (www.posimat.com) Posipuck canister unscrambler, a Mateer Burt bottom-fill auger filler from Barry Wehmiller Companies (www.barry-wehmiller.com), a Filtec Automation (www.filtec.com) automation and conveying system, an eight-head rotary capper from AVE Industries (www.aveindustries.com), a checkweigher from OCS (www.ocs-cw.com) and a shrink wrapper from Levy & Smith (now known as Starpak [www.starpak.co.za.]).
In all, the one-piece canister represents a $3-million investment by Unilever, according to Lindenberg's group. Despite having to obtain a private mold, Unilever hit its cost target—a net per-package increase of zero, which kept the project viable. To-date, the bold canister is only available in African markets, but could pop up in others soon, reversing the fortunes of more Unilever products. "It has been one of the most successful packaging-driven projects ever," Lindenberg concludes.
More information is available:
The Hardy Boys, 27 31 263 0940.
Sign up for the Packaging Digest News & Insights newsletter.
You May Also Like
---