Dairy tests 100% recycled content multilayer cheese bag
Dairy tests 100% recycled content multilayer cheese bag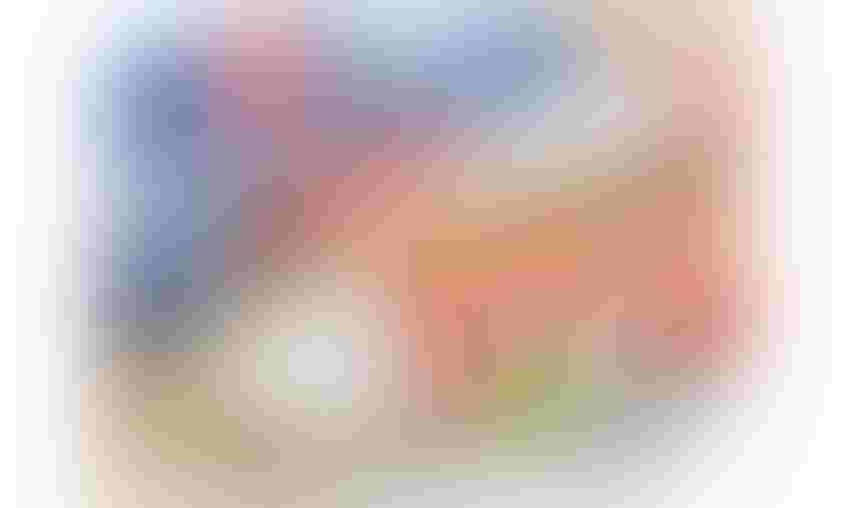 This may be the first multilayer flexible food package made entirely with recycled content material, according to involved partner BASF.
Multilayer food packaging can be sustainable packaging—if chemistry, rather than mechanical processes, is used for recycling. That is the finding of a European pilot project that used chemical recycling to break down plastic waste for conversion into a two-layer film for a prototype cheese package.
Germany's Zott Gourmet Dairy and chemical companies BASF and Borealis, and film supplier Südpack collaborated on the project, which used BASF's ChemCycling technique to convert plastic waste into pyrolysis oil via thermochemical processing. The plastic waste included mixed plastics, which aren't suited to mechanical recycling.
The pyrolysis oil was used as feedstock to produce polyamide and ethylene at BASF's Verbund production site in Ludwigshafen, Germany. BASF supplied this ethylene to Borealis, which then processed it into polyethylene resin.
"This approach underlines the need for collaboration on such topics in the industry," says Christoph Gahn, vp business management Europe Polyamides and Precursors at BASF SE.
Using the polyamide and polyethylene from BASF and Borealis, Südpack manufactured a two-layer, food-safe film which is in test phase at Zott as a package for its Zottarella mozzarella cheese. The package provides the barrier properties and other characteristics Zott requires for its sustainably produced mozzarella.
Gahn answers some questions from Packaging Digest about the pilot and the future of chemical recycling for multilayer packaging.
In the prototype Zottarella packaging, are both layers of the film 100% recycled content?
Gahn: The packaging was produced with raw materials obtained from plastic waste via chemical recycling. The raw material was fed into BASF's production chain as a replacement for fossil resources and was then mathematically allocated to the final packaging by using a certified mass balance approach. In this case, 100% of the required fossil feedstock for the production of this product was replaced in the production site by the recycled raw material.
Is this the first multilayer film to be made from 100% recycled material?
Gahn: We cannot rule out that somebody has produced such a film before. To our knowledge, this is the first packaging produced in commercial-scale processes.
What is the status of this ChemCycling project currently? Gahn: We are still testing and evaluating the technical implementation and developing chemical recycling at BASF as a business. In a first step, we have sourced small batches of pyrolysis oil, fed it into the Verbund facility and manufactured first pilot products with our customers.
As a next step, we plan to launch first products in the market which are made with purchased pyrolysis oil. The commercial scale-up depends on the further development of the technology (for example, supply and quality of pyrolysis oil), the regulatory environment (for example, acceptance of the technology and processes of mass balance in the calculation of recycling quota) as well as other factors (for example, cost structure of waste management).
Meanwhile, BASF is cooperating with selected partners (like Zott) to develop chemical recycling further along the value chain in pilot projects. As soon as first/larger quantities of pyrolysis oil are available, these pilot projects shall be transferred to small-scale serial production.
When will Zott's Zottarella packaging roll out commercially?
Gahn: This has to be aligned with the project progress. Most probably in the coming years.
Sign up for the Packaging Digest News & Insights newsletter.
You May Also Like
---