Sustainable strides in plastic
Sustainable strides in plastic


As packaging attunes to the environment and all things sustainable, the DuPont Awards are following suit and recognizing breakthrough achievements in sustainability. Announced in April at DuPont Packaging & Industrial Polymers' (www.packaging.dupont.com) headquarters in Wilmington, DE, the winners of the 20th DuPont Awards for Packaging Innovation demonstrate new uses of renewable materials, effective recovery and energy efficiency along with convenience, high graphic appeal and critical functionality.
Factors contributing to improved sustainability were the challenges given to the entries. An international jury also selected three products and processes as notable accomplishments, which they define as contributing to an understanding of sustainable packaging.
DuPont placed special emphasis on sustainability this year in order to raise the visibility of initiatives for enhanced performance, resource and energy efficiency, responsible sourcing, effective recovery and other innovation factors leading to sustainable packaging.
Information about this year's winners will also be posted online at the GreenBlue/Sustainable Packaging Coalition Design Library, to be launched in the second quarter of 2008.
Here's a look at the winning breakthroughs.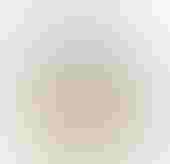 Chocolate tray with a twist
Replacing traditional confectionery packaging inserts, Marks & Spencer chose a biodegradable version (1) made from renewable resources for its Swiss Chocolate Assortment containing various chocolate confections made by Chocolat Frey AG of Switzerland. The gold-toned, food grade insert is made using a plant-based, home-compostable, plastic sheet material produced by Australia's Plantic Technologies Ltd. (www.plantic.com.au) at its main plant in Melbourne. Thermoformed by Stager & Co. AG (www.staeger-verpackungen.com), Muri, Switzerland, the insert is said to allow consumers to choose the appropriate end-of-life disposal method for the packaging based on the local infrastructure. The packaging lists disposal information on the outer box, which is also recyclable. Logos on the back panel advise consumers that the tray can be composted, and that the box can be recycled. If littered, the tray wouldn't stay around in the environment too long; in an aqueous environment, it would take a day or less to degrade. In a home compost heap, it could break down within seven to 10 days, according to Plantic's U.K. marketing manager Alexandra Caven.
Plantic's patented sheet technology is based on high amylose corn starch and water, and either food ingredients or food-contact-approved ingredients, with unique chemical properties that allow for a diverse range of applications, including the production of resin for the extrusion of sheet that can be made into food, cosmetic and pharmaceutical packaging.
The material produces flakes in the recovery process that disperse and simply "wash away," Plantic states, and will not contaminate the polyethylene terephthalate (PET) recycling stream. Still, the material can be formulated to work in conjunction with conventional plastics. Plantic further indicates that the bioplastic sheet requires 40-percent less real energy to produce than conventional, petrochemical-derived plastics that don't biodegrade. Because the high amylase corn starch polymer is naturally occurring, no synthesis is required and much less energy is used. Ultimately, it says, this reduces the carbon footprint of a Plantic tray.
Marks & Spencer reports that it chose the "environmentally friendly" packaging because it meshes well with the retailer's overall environmental and corporate social responsibility initiative. The U.K.-based retailer's five-year, 100-point plan is to adopt ecosensitive technology across as many categories of business as possible. "We are calling it Plan A because there is no Plan B," explains Jeremy Tonkin of Marks & Spencer.
"We plan to reduce our use of packaging and make sure what we do use is easy to recycle by using sustainably sourced packaging materials. We're doing this because we believe it's the right thing to do. As one of the largest department stores in the world, we are very concerned about the environment and the effects business operations can have on the environment. We hope our use of Plantic packaging demonstrates that we care about how we do business, and about our customers' environmental concerns."
Scientific research for Plantic's biodegradable, water-dispersible packaging began in 1994. After numerous technology trials to overcome the limitations that come with naturally occurring materials such as corn starch, the trays became commercially available in 2003.
Bio-tray perks up produce
As mainstream supermarkets and grocery stores sell more organic produce, they must find ways to keep it from comingling with nonorganic produce, ensuring that it's priced appropriately and is packaged in a way in which the organic consumer finds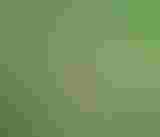 acceptable. The combination Earthcycle/Natureflex™ environmental package (2) effectively differentiates the organic from the conventional, allowing for proper unit pricing and offering a sustainable message. The EarthCycle organic tray for fresh produce uses only renewable and biodegradable materials in support of responsible sourcing, clean production and effective recovery, according to package developer, EarthCycle Packaging Ltd., Vancouver, and Natureflex film overwrap supplier Innovia Films (www.innoviafilms.com). EarthCycle says that it uses only renewable, compostable materials to produce the package structure to simplify disposal. Produced using standard molded pulp manufacturing processes, the tray also supports the natural branding strategies associated with organic produce. The innovation is upstream, where EarthCycle has devised a way to use an agricultural biomass as the tray material. The matetial is sourced from palm fiber at EarthCycle's plantations in West Malaysia. Palm fiber is a renewable resource that is otherwise often a waste product. Overwrapping the tray is Innovia's Natureflex NE 38 transparent cellulose-based film, made from renewable wood pulp that's sourced from "renewable resources."
 The produce package serves as an alternative to PET, expanded polystyrene (EPS) foam, molded fiber and film bags. PD learns that the tray's four-color spot label, from Reynders Label Printing Group (www.reynders.com), a Dutch company, is made from a wood-based paper and is also certified as home-compostable.
"Palm fiber is different from paper, so new techniques and processes were created to make the production scaleable and accessible," explains EarthCycle's president, Shannon Boase.
The Oppenheimer Group, Vancouver, a multinational fresh fruit and vegetable distributor, asked EarthCycle in 2006 to help it develop a kiwi tray that could protect, differentiate and segregate organic kiwi for sales to Wal-Mart stores. EarthCycle contacted Innovia to participate in the project. Oppenheimer launched the package in May 2006 to 82 Wal-Mart stores located in New York, New Hampshire, Maine, Rhode Island, Massachusetts, Connecticut and Florida.
To-date, Boase says, the kiwi package is carried in more than 650 Wal-Mart stores, though kiwi fruit availability fluxuates with the seasons. Since the launch, sales of the packaging units to Oppenheimer Organics for this particular organic fruit program have increased by 300 percent, says Boase. According to Ron McCormick, vp of produce merchandising for Wal-Mart, its stores have seen "a substantial boost in sales of organic kiwi with the use of EarthCycle-NatureFlex packaging."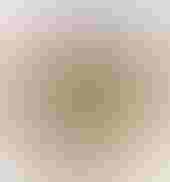 Kraft dresses down to dress up
Redesigning a familiar salad dressing bottle (3) with nearly a 19-percent weight reduction, Kraft Foods is improving transport efficiency and energy conservation while retaining brand appeal. Its new 16-oz PET bottle was revised to retain qualities of Kraft's "consumer-preferred, iconic bottle" and significantly improve its convenience, with no change in its source materials.
Molded by Plastipak Packaging (www.plastipak.com), the optimized bottle increases shipping efficiency 18 percent by allowing a greater number of bottles to be shipped per truckload than before.
David Ervin, Kraft Pourables category director, says that what began as a single initiative to update the salad dressing package quickly transformed into a multi-faceted reinvention of the entire product line. "We wanted to deliver an innovative, more contemporary product from the inside-out," he says. From packaging to research and development, Kraft teams collaborated across the category to offer improvements, from product taste to the bottle shape, which incidentally takes up less space in refrigerators.
Angie Korzeniewski, group leader of Kraft Research, Development and Quality, says that a process refinement played a major role in reducing the dressing bottle's weight. "Less plastic per bottle results in a large-scale savings of 3.4 million pounds of PET annually," she says.
Kraft introduced the contemporary bottle nationwide in March 2008. Tall, recyclable and contoured, the bottle did require new packaging equipment, Korzeniewski says. "Consumers prefer the new bottle three times over the old bottle."
Bag-in-box for water
In 2007, the market in Brazil for bottled water was estimated at about 7 billion liters, according to DuPont do Brasil SA Co. (repanet.de/DuPont_Home/en_br), and 60 percent of the country's water products are packaged in 10- and 20-L rigid bottles, with the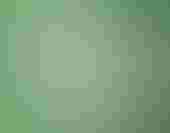 20-L size responsible for 90 percent of that volume. The average price per liter of drinking water in Brazil is about R$ 0,25 (approximately 58 cents in U.S. currency). That's why the Life in Box Water Bag-in-Box (4), a new package from Brazil's Lindoya Vida, boxmaker Klabin S.A. (www.klabin.com.br) and DuPont do Brasil was developed.
The clever, recyclable BIB is said to cost nearly 40 percent less per liter than many rigid bottles, is said to be less energy-intensive to produce and resists contamination. Made from "responsibly sourced" materials, the outer corrugated packaging made by Klabin is 100-percent-recyclable while the lightweight inner film liner from DuPont can be recycled, resists organoleptic changes and is suitable for energy recovery.
The main challenge of the water project was to find an intermediately priced container that could maintain water quality and at the same time be as convenient as a PET bottle.
Additionally, the solution, which teams experts from three companies, had to be "ecologically correct."
Lindoya Vida introduced rigid water bottles and jugs to Brazil more than 30 years ago. Klabin, Brazil's largest carton producer, invests in differentiated markets such as the BIB applications. The inner extruded polyolefin bag is made by DuPont in the U.S., which also assembles the BIB container, provided BIB fillers, marketing support, spare parts, technical assistance and more.
Lindoya Vida says the Life in Box provides clean, quality drinking water—a basic and fundamental commodity—and helps broaden distribution coverage by avoiding the reverse logistics of the returnable 20-L rigid bottles, providing a social benefit through an alternative approach to other containers.
The BIB filling technology has increased productivity while lowering labor on a water-bottling production line Lindoya Vida added to its facility in Lindóia, São Paulo. Generating 72 liters/min, the line is equipped with a 1000-C1TW Premier 1000 semi-automatic filler, developed by DuPont Liquid Packaging Systems for low-viscosity products.
While Lindoya Vida says it continues to market bulk rigid water bottles (the 20-L size), its Life in Box BIB production will likely increase, because it doesn't have to wait for the bulk bottles to return for filling.
Lindoya Vida says that water contamination can be drastically reduced using the Life in Box BIB technology because each bag is supplied with a built-in tapper and is ready-to-fill. The BIB can be collapsed and disposed of in carton- and plastic-recycling chains.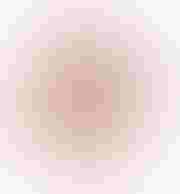 Retortable seafood pack cuts waste
With food waste being a major sustainability issue in developed countries, the Ampet® single-serve seafood retorted cup, constructed in this case on a flatbed theromoformer as a multipack with film lidding [from various sources] (5), helps keep food fresh and reduces waste often associated with larger portions.
Recognized for resource and energy optimization, the packaging offers logistics and storage benefits and lower energy usage while matching the shelf-life standards of traditional container materials, according to Danish thermoformer, Faerch Plast (www.faerchplast.com). Based on a PET monomaterial that can be recycled and incinerated, the Ampet container releases only CO², water and a minor quantity of ash as by-products. It's also nestable, so it saves as much as 80 percent in storage volume and shipping space.
Adopted by Larsen Danish Seafood A/S for a variety of shelf-stable seafood products, including four-packs (4.5 and 6 g) of portion-packed marinated mackerel filets, tuna and mackerel mix with various sauces, the thermoform encourages brand differentiation, design flexibility and functionality. Larsen says the shelf-stable product market has been under price pressures for several years, and has seen few opportunities to differentiate with new types of packaging due to its high cost.
Ann Maul Hyldgaard, Faerch Plast marketing coordinator, says the Ampet pack withstands retort sterilization and autoclaving, is "table-ready" and is microwavable.
Larsen launched its seafood packs in May 2007 with a need to replace cans. Sealed with a film membrane to protect the product, the packages can provide a shelf life of 12 months, Hyldgaard notes.
Bio-bag debuts for cereal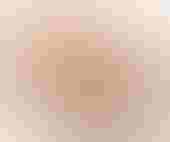 Jordans Organic Fruit & Fibre Cereal's new compostable, biodegradable flexible bag (6) supports the natural branding of the cereal as it assists in the process of post-use packaging recovery. Considered a first-of-its kind flexible package made from renewable raw materials, the block-bottom bag can be disposed of through a garden compost heap or by an industrial composter. This reduces the need for incineration and landfilling.
Made with assistance from Alcan Packaging (www.alcanpackaging.com) in Dublin, the "bio-bag" is a laminate of films sourced from renewable materials of cellophane and starch and has gained DIN EN 13432 composting accreditation from German certification organization Din Certco. Alcan's David Maxwell, developer of the packaging, relates that the structure contains 30 microns of Innovia Films' Natureflex two-side-coated, cellulose-based compostable film/nitrocellulose inks/PUR adhesive/90 micron of NaturePlus heat-sealable MaterBi® film, produced by Biobag Intl. Norway (www.biobag.no), using corn starch resin from Italy's Novamont S.p.A. (www.materbi.com).
Jordans rolled out its cereals in the biodegradable bag in September. Alcan's Javier Gomez, R&D director of FPE Snacks, says that considering Jordan's back-to-nature marketing strategy, it was critical that the new cereal packaging support Jordans' environmental position.
Bag-in-bottle
Reducing energy usage in its manufacturing process by more than 50 percent, the AirLEssMotion Bag-in-Bottle (7) advances process technology with a one-step assembly instead of a four-step assembly.
Gaplast GmbH (www.gaplast.de) of Germany says its new bag-in-bottle uses less raw material (packaging components) than conventional airless spray constructions: a blow-molded bottle; a bag; an injection-molded gasket; and a connector. Suitable for pharmaceutical products and harsh disinfectants sprays, the new 1,000-mL bag-in-bottle comprises a rigid polypropylene outer bottle (Wall thickness of 1 to 1.5 mm) and a flexible inner bag made of DuPont's Surlyn® (Wall thickness of 0.10 to 0.20 mm).
Gaplast's Stephen Kneer indicates that the bottle replaces an airless, extrusion/blow-molded high-density polyethylene spray bottle that included a separate foil bag that had to be manually stuffed into the bottle. with a connector welded to the previous bag to create a gasket.
Kneer says the new structure simplifies waste recovery after disposal, because both bottle and bag are made of the same polymer family. The bottle is topped with a trigger sprayer and requires a mechanical treatment to make air-ventilation orifices at the base. Introducing the vents without piercing the inner bag, and partially delaminated the bag, ensures the collapsing of the bag as soon as a pump trigger is depressed.
"Key to producing the airless spray container was finding a way to make air ventilation holes in the PP bottle layer without damaging the attached Surlyn bag layer," explains Kneer. "The Surlyn bag material was critical to the development of this package."
Explains Kneer, "Using this bottle, our customer estimates it will increase efficiency by sixty percent."
More information is available:
Sign up for the Packaging Digest News & Insights newsletter.
You May Also Like
---