Talking trash: Kraft Foods 'upcycles' to recycle
Talking trash: Kraft Foods 'upcycles' to recycle
The next time you throw out that candy bar wrapper, someone could be turning your trash into a wallet, a totebag or a backpack. In fact, someone else may be grabbing those used Capri Sun drink pouches and making them into a purse, or Oreo cookie wrappers into shower curtains and Balance energy bar wrappers into umbrellas.




Kraft Foods, Northbrook, IL, is partnering with TerraCycle (www.terracycle.net), in the launch of a packaging-reclamation program for "unrecyclable" items in which the packaging is "upcycled" into new consumer products available at retail stores.
Kraft is sponsoring the nationwide program that began this spring. It pays schools, churches and other nonprofit organizations to collect used packaging, such as drink pouches, energy bar wrappers, cookie wrappers and more.




The trash is shipped to TerraCycle's conversion centers, which "upcycle" the packaging into tote bags, purses, back packs, umbrellas, shower curtains and much more.
The finished products are sold at mass-merchandise stores such as Target, Office Max and Walgreens, to name a few. Nearly 4,000 trash-collecting brigades should be established this year across the country, says TerraCycle.
Based in Trenton, NJ, TerraCycle was founded in 2001 by Tom Szaky, a Princeton University freshman with hopes of creating an eco-capitalist company built on waste. The company began transforming worm "waste" into plant food and recycled plastic beverage bottles to package environmentally friendly cleaning products. After winning several business-plan contests, Szaky dropped out of Princeton to pursue his dream of starting "the world's most environmentally friendly company."
Seven years later, TerraCycle's eco-friendly products have received a myriad of social and environmental accolades.
Aimed at preventing a significant amount of packaging waste from heading to landfills, the $1-million-plus Kraft/TerraCycle partnership will also expand the number of collection sites TerraCycle has available across the country.
Most drink pouches are made from polyester and are reverse-printed on foil, which is then laminated to polyethylene. This type of structure isn't recyclable in the usual way. The upstart upcycling company takes such materials deemed challenging to recycle and turns them into affordable, quality merchandise.
Collection boxes such as the one above are used by schools and other organizations to hold the collected trash.
Kraft will become the first major multi-category corporation to fund the collection of used packaging associated with its products. Several Kraft brands, including Balance Bars, South Beach Living, Capri Sun and Chips Ahoy! and Oreo cookies, are now the leading sponsors of TerraCycle Brigades.




"Our partnership with TerraCycle is a part of a larger sustainability strategy of doing what's good for people, the environment and our business," explains Jeff Chahley, senior director of sustainability for Kraft Foods. "Sustainability is not new to Kraft. What is new is how we're taking a more focused approach. Our sustainability strategy has 6 focus areas: agricultural commodities; packaging; energy; water; waste; and transportation/distribution."
The upcycling programs make a donation for every piece of packaging a location collects.
"Sustainability is about looking out for future generations," says Chahley. "We're proud to partner with TerraCycle, an innovative company who has made it their mission to reduce the impact on landfills and to educate consumers on the importance of recycling.
"This model of rewarding brigade hosts is a novel way of collecting packaging waste that would otherwise have been sent to landfills. It's so cool to see trash turned into merchandise that's unlike anything else available on the market."
Putting in two cents' worth
 

TerraCycle currently offers three programs for which Kraft is now the largest sponsor. To encourage more recycling, each program is free to individuals and organizations looking to participate. All of the shipping costs are paid for; the donations are made by the various Kraft brands. Once the collected waste reaches the TerraCycle facility, the eco-friendly upcycling begins.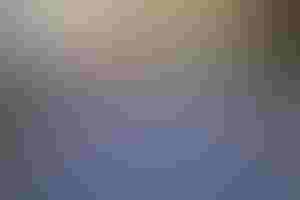 Cookie wrappers are automatically fused into a "web" that's later converted into merchandise.
A brigade for Energy Bar Wrappers currrently involves 788 locations that gather used energy bar packaging and donates two cents for each wrapper collected. TerraCycle then has the wrappers braided or woven into colorful purses and backpacks that often reveal the brandnames and trade graphics of the used wrappers.




The wrappers also can be sewn or they can be "melded" together on a fusing system that unites wrappers and other materials into a web. Thus, wrappers are a most "desirable upcyclable" for TerraCycle.
The second program is the Cookie Wrapper Brigade, in which 1,050 locations collect used Nabisco cookie wrappers and donates two cents for each wrapper collected. TerraCycle uses proprietary technology to also fuse these wrappers together into sheets of moisture-resistant fabric that can then be made into umbrellas, shower curtains, backpacks, placemats and more. Both the Nabisco Cookie Wrapper and Balance Bar partnerships began in June.
The third program, the Drink Pouch Brigade, has 1,544 locations that harbor used drink pouches. This Kraft program also donates another two cents to participating schools or community groups for every pouch collected. This was Kraft's first program, which launched in January 2008 with Capri Sun drink pouches.
The used pouches are then sewn together into tote bags, handbags and other durable items that will be available as early as April 1, 2009, at several major retailers. More than 800 drink-pouch Brigades alone have so far been created, says Albe Zakes, whose title at TerraCycle is "Eco-Revolutionary." Each of the Brigade programs simultaneously helps raise consumer awareness about recycling, he tells PD.
All told, there are 3,382 paticipating locations across the 48 continental states. How far the collected trashloads are shipped depends on the location of the collection area.
Rolls of fused cookie wrapper material are ready for shipment to TerraCycle's converters in Mexico.
The materials are sent to one of TerraCycle's two processing plants that clean and sort the used packaging. They send it to various other locations for manufacturing.




"As far as we know, this is the first time such a collection process has resulted in upcycled products that are selling at major retailers," Zakes says. "The programs are a 'Bottle Bill' of sorts for nonrecyclable items. The programs accept wrappers of any brand, not just the sponsoring brand.
Anyone can collect used items and participate in the program as long as the donation goes to a school, a house of worship or a nonprofit [organization]," says Zakes. "The partnership will bring these free resources to thousands more locations across the country."
Prospective participants can choose which items they want to collect (e.g., drink pouches, cookie wrappers, energy bar wrappers). TerraCycle and Kraft provide prepaid shipping containers in which to collect as well as letters and flyers to help promote the program locally.
"All the participants need do is fill up the containers with their select packaging and drop the containers off at a nearby United Parcel Service store or call and schedule a pickup and the items will be automatically delivered back to TerraCycle," Zakes explains.
As of presstime, TerraCycle has diverted 2 million soda bottles, 10 million drink pouches, 500,000 energy bar wrappers and nearly 1 million cookie wrappers through post-consumer and post-industrial wastestreams.
Rethinking outside of the used drink box 
The shipments of old packaging then head to one of Terra Cycle's three, North American conversion centers (the centers are covered with graffiti on purpose, to encourage the creativity of graffiti artists as a positive social celebration of fine art).
Located on the site of a landfill in Bordentown, NJ, near Trenton, the main facility is sponsored by NASA, Rutgers University and the Burlington County freeholders. A new location in Stockton, CA, will soon become the company's west coast hub, says Zakes.
At the TerraCycle facilities, the used packaging is hand-sorted by color, brand and physical condition. Wrappers and other items in good condition can be hand-woven or sewn into bags, totes and similar products while others are fused together as strong, durable substrates for other kinds of merchandise.
Wrappers that are intact are used to make handbags. These wrappers are washed using citrus-concentrated, all-natural cleaners in industrial washers. Cookie packaging is treated the same way. The drink pouches are sorted by color and brand and are washed in a similar fashion. Highly damaged wrappers are sent to the fusing system, whish melds them into larger sheets of material.
The proprietary, onsite fusing machines were repurposed for this production, according to Zakes, and are equipped with automatic feeders and rollers that were built in-house to suit TerraCycle's purposes. The fused material is then loaded onto pallets and shipped to Aguascalientes and and Santa Catarina, Mexico, for sewing into a myriad of items.
Sorted, cleaned drink-pouch material is also shipped to Mexico for sewing at TerraCycle investor-owned factories or to contract manufacturers in Brownsville and El Paso, TX, that supplement its sewing needs on large orders.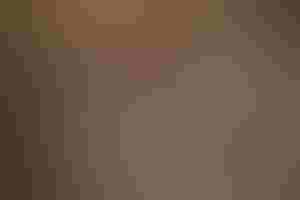 The Kraft drink pouch program donates two cents to participating schools and other groups for every pouch collected
"All of our educational focus is done through the actual brigade programs," Zakes points out.




Before anything else happens, the upcycler must develop retail products it wants to sell before it pitches a program to a potential sponsor, Zakes points out. For this, TerraCycle has research centers for product and process development.
"We take the many types of packaging out there and try to develop something that might sell. Once we come up with some good ideas and get some initial interest from retailers, then we set up a program and look for sponsors." Notes Szaky, "We are on track in a real way to lock up all of the major, branded wastestreams in America over the next two to three years."
What's next?
 

Next up for TerraCycle is a winter/holiday line of retail items that will include fire logs made from compressed waxed corrugated board, an all-natural ice melter, ornaments made from used CDs and ribbon and bows made from wrappers.
The Kraft partnership will run for three years, though Zakes says TerraCycle hopes it will run for a longer period of time. TerraCycle projects sales of the retail products to bring in $1.5 million this year and approximately $6 million in 2009.
"Packaging is the first and last experience consumers have with our products," Chahley adds. "We're addressing packaging sustainability through sourcing, design and end-of-life, and it's the end-of-life aspect that brings us to TerraCycle. The upcycling programs reward consumers for doing good and finds creative outlets for packaging waste."
The upcycler is also in talks with other major consumer packaged goods companies such as Procter & Gamble, Sara Lee, Unilever and Frito Lay. "There are more, but we're still in the discussion phase," says Zakes.
A positive impact
 

The Kraft partnership is poised to make the programs incredibly influential and wide-reaching, he surmises. "By encouraging people to rethink what is waste, we are making it simple for consumers to have a positive impact on the environment," he says.
Chahley says that Kraft plans to help consumers learn more about TerraCycle by adding TerraCycle's logo on some of its packaging for participating brands, including Capri-Sun and Chips Ahoy!
Sign up for the Packaging Digest News & Insights newsletter.
You May Also Like
---