Thermoformer passes green business audit—again
Thermoformer passes green business audit—again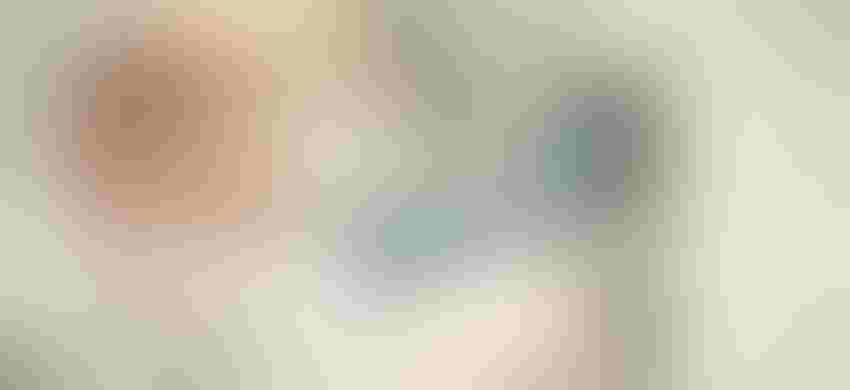 An inspector examining thermoformed parts at Merrill's Packaging.
Merrill's Packaging, a designer and thermoformer of medical packaging, has passed another California State Green Business/San Mateo County Green Business audit, certifying the company for another three years. The company continues to find new ways to reduce water and power consumption as well as recycle, reuse, and repurpose materials. Leslie Lopez, vice president of finance, reports that the company has been certified since 2009 in the county.
For instance, "we've doubled in size over the previous six-year period, and yet we've reduced our garbage," she says. "We are a 65,000-sq-ft operation, and we only have one garbage bin that's emptied once per week."
The company is also audited for its water and power usage. "Over the last four-year period, business has increased by 20%, yet our power use stays the same."
Merrill's has installed a battery pack system (which Lopez says looks like a row of lockers) that is charged over night and sits in reserve. To reduce Merrill's impact on the community's power grid during peak use periods (typically 2 to 6 pm), the facility "pulls power from the battery pack system, which reduces the amount of energy used," Lopez explains. The system is then "refilled in the middle of the night," when power use in the community is lower.
Employees are also made aware of their power usage thanks to a screen inside the plant that displays how much is being used in real time, which could encourage employees to avoid running equipment idly.
Packaging is also looked to for savings. "We work with customers to recycle the packaging we use to ship trays to them," says Lopez. "We use Gaylord-style boxes—which feature plastic tops and bottoms and corrugated walls with a plastic additive—up to 300 times."
Other efforts include reducing the use of plastic water bottles as much as possible, such as using reusable plastic water glasses and pitchers for customer visits; using copy paper with at least 50% recycled content; composting used paper towels; reimbursing employees for public transit; providing charging stations for electric cars and areas to park bikes; and recycling practically "everything," says Lopez. "If we don't use it here [in a closed-loop process], we send it to our plastic recycler separately from the garbage and mixed plastic."
Lopez, who's been with Merrill's for 25 years, says that when she first decided to seek the certification for her company years ago, "we were already doing a lot and being responsible, so I just took charge."
But she admits "it wasn't easy to pass the audit. I wasn't composting, so they got on me for it. But since we serve the medical industry, we don't want pests, so we don't compost food. So we've started to compost yard waste and paper towel waste."
"Because we are a medical [packaging] facility, we want people to understand there's no way there will be any contamination of their trays," adds Andy D'Esposito of Merrill's. "We follow Good Manufacturing Practices, so that's not an issue."
For more details, visit merrills.com.
************************************************************* 
Be sure to visit Medical Design & Manufacturing East in New York City June 14-16 to find the latest innovations in medical device packaging.
Sign up for the Packaging Digest News & Insights newsletter.
You May Also Like
---