VTT Pilots Cellulose-Based Alternative to Polypropylene Food Packaging
VTT's Cellulose-Based Alternative to Polypropylene Food Packaging
Wood-based cellulose biopolymer can be thermoformed into packaging that's deeper than other fiber-based food packs and more sustainable than PP.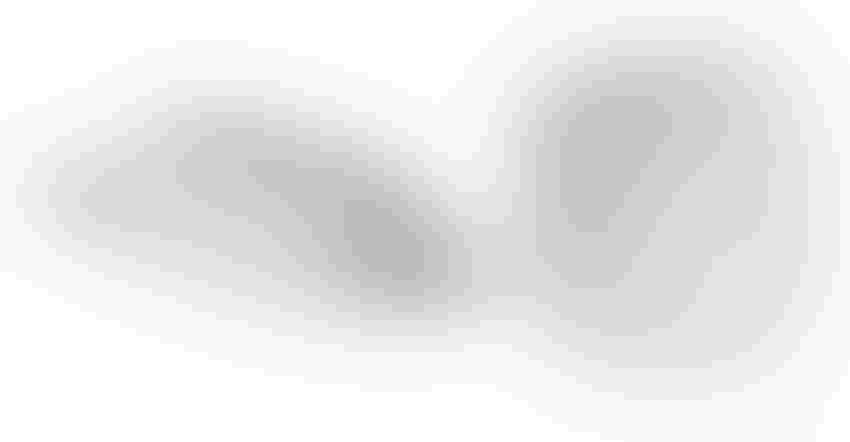 VTT Technical Research Centre of Finland, Helsinki, has completed a successful pilot thermoforming a foam-formed, cellulose-based material into rigid 3D packaging. It offers a sustainable alternative to polypropylene (PP) food trays.
The cellulose-based material's unprecedented level of extensibility enables deeper packages than can be achieved with other fiber-based materials and enables manufacturing of a range of previously unattainable cardboard-like packages.
VTT worked with Gruppo X di X Gruppo and Lappeenranta-Lahti University of Technology (LUT) on the project, running the cellulose-based material on an industrial packaging line at LUT.
Using the cellulose-based material on LUT's thermoforming equipment did not require significant equipment modifications, "only normal optimization of the process parameters," says Kristian Salminen, lead, bio-based materials, at VTT. "The line speed is expected to be similar to conventional plastics."
Thus, when scaled up, the process will be affordable and easy for brands to adopt as a sustainable alternative to PP thermoforming.
The basis of the new material is cellulose from wood. Salminen explains that "cellulose is a key component of many other natural materials — straw, cotton, plants — but those are not as suitable for this application" as wood cellulose.
A sustainable alternative to PP food packaging.
The key to the cellulose-based material's potential for food packaging lies in its extensibility. Commercial boards used for packaging applications typically have 3% to 6% extensibility, with the most formable boards exhibiting 10% to 18% extensibility. In the pilot, VTT achieved 30% extensibility.
This characteristic enables packagers of foods such as lunch meats and cheese to boost the capacity of their cardboard-like packages from 75 grams to as much as 250 grams (2.65 ounces to 8.8 ounces). VTT reports that adjusting the tray-forming process and tray dimensions can enable production of even larger packages made from the cellulose-based material.
In commercial use, the filled packaging could be topped with flexible lidding and/or a rigid closure. "Preferably, in the future the lid would be made of fully bio-based material, but also a plastic lid could be used," says Jarmo Kouko, research team leader at VTT.
"The material amount of the lid compared to the tray is smaller, and therefore the environmental effect of the replacement of the plastic tray with a cardboard-like tray has … [greater] influence" in terms of sustainability, Kouko adds.
Considering that all the components and chemicals in the cellulose-based material have food-contact approval, the material itself should be food-contact approvable through standard regulatory channels.
Next steps for VTT's cellulosic biopolymer packaging.
"VTT has have now piloted and proved the concept. We can participate in further development with the companies [that] would be willing to re-think sustainable packaging and start driving commercial applications," Salminen says.
The timing for commercializing the tech is fortuitous, considering recent policies and regulations in the European Union (EU) that affect plastic products. Since 2021, expanded polystyrene (EPS) food containers and cups have been banned in the EU.
In addition, producers of single-use plastic items in the region must cover the cost of waste management for their products, a strong incentive to look for sustainable, affordable packaging alternatives.
The cellulose-based packaging pilot was conducted as part of a research program in which VTT, together with 54 companies and the Regional Council of Central Finland, scale up promising alternatives for plastic products.
The VTT team leading the pilot will present their research findings at The Greener Manufacturing Show 2023 in Cologne, Germany, November 8-9, 2023.
Sign up for the Packaging Digest News & Insights newsletter.
You May Also Like
---