What's the future of bioplastics for commodity packaging?
What's the future of bioplastics for commodity packaging?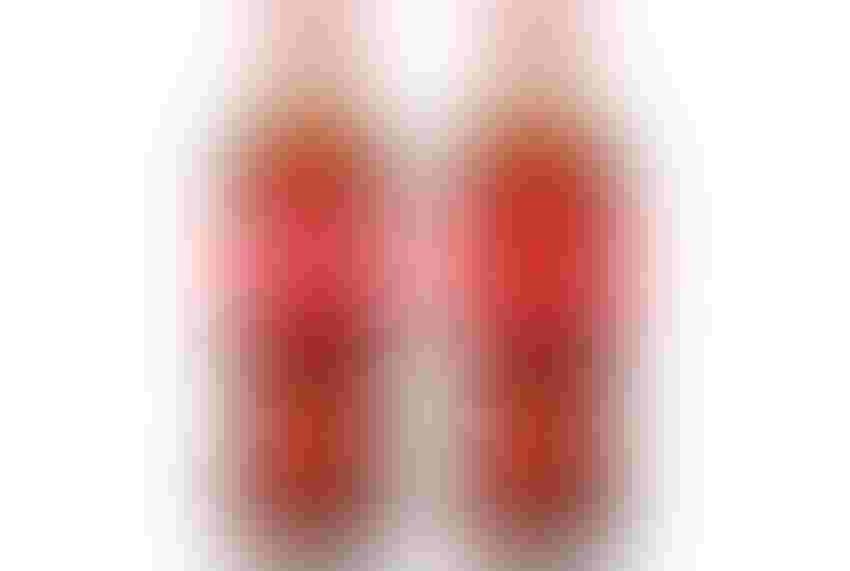 Do biopolymers have a strong future for use in commodity packaging for products such as carbonated soft drinks?
The Biobased Packaging conference (BioPAC), which took place mid-May in Amsterdam, was both informative and disappointing.
It was informative because it illustrated many diverse ideas and potential roles of bioplastics in commodity packaging end-use applications. But it was disappointing because it also illustrated the confused perceptions regarding the true "sustainability" of bioplastics in commodity packaging or whether this is only a short-term marketing strategy. (This is the question reasonably raised by the manner in which Coca-Cola is currently marketing its PlantBottle.)
In effect, the primary theme of the conference became the larger question of the fundamental wisdom of using bioplastics for commodity packaging at all.
In this respect, the conference did not seem to present a persuasive case for the use of bioplastics in commodity packaging.
This commentary (and the conference itself) focuses on the use of biopolymers in commodity packaging (rather than in unique or specialty packaging) because this is the end-use category in which biopolymers must demonstrate an advantage over an already established total system based on petro-based polymers (including recycling and recycled content). Our interest, therefore, is in whether biopolymers "have legs" against commodity packaging for, such as, carbonated soft drinks (CSD) and/or wide-mouth commodity packages for foods and not only in special end-use applications (such as mulch films), which take advantage of a particular biopolymeric attribute.
In other words, can a company such as Coke rationalize the use of (more expensive) biopolymers a marketing tool when there is, in fact, no functional advantage?
The primary functions of a package are to be an effective delivery system while being less expensive; it is unusual to make the package more costly in order to secure a competitive advantage. Coke is trying. We will see.
BioPAC was a relatively small (90 attendees) Euro-Centric conference (only two attendees were from the U.S.), which suggests that:
(a) Commercial prospects for the use of bioplastics in packaging remains in its early stages.
(b) To the degree that there is a potential for bioplastics to take market share of commodity packaging away from the established petroleum-based polymers, we will likely see it in Europe before we see it in North America (recall that there was a bioplastic section at the last K-Show while the recent National Plastics Expo/NPE in Orlando featured bioplastics only as portions of numerous company displays scattered among the hundreds of exhibits).
There are essentially two categories of bioplastics:
• Drop-in bioplastics in which the bioplastic molecule is identical to the petroleum-based molecule it seeks to replace; and
• New bioplastic materials in which the bioplastic molecule creates a unique (new) material such as Avantium's PEF (polyethylene furanoate) or NatureWorks' Ingeo, which is based on PLA (polylactic acid).
In spite of the fact that drop-in bioplastics are not disruptive to either the manufacturing or recycling of existing petroleum-based plastics, there are, in fact, no economic or functional drivers to substitute the former for the latter; and, in fact, the current relative economics of bioplastics appear to be a deterrent.
Alternatively, unique (new) bioplastics such as PEF or PLA are potentially disruptive of existing petroleum-based commodity packaging systems. Therefore, unless one also advocates separate and distinct recycling systems—or use of near infrared (NIR) separation technologies to separate the two types of molecules (that is, for example PEF from PET)—it is not realistic to introduce unique bioplastics into existing petroleum-based plastic packaging systems where they become disruptive contaminants. Examples of appropriate end-use applications that take advantage of the unique properties of bioplastics but do not disrupt existing petroleum-based plastic packaging systems would be agricultural mulch films.
Biopolymeric substitutes for petroleum-based polymers do not always provide the same functional properties, nor are they always cost equivalent. In fact, they are generally more expensive in spite of the fact that the resulting molecule may be identical. Nonetheless, the apparent environmental benefits are encouraging brand owners to accept occasional performance limitations—and extra cost—to gain the marketing benefits these efforts provide.
There are other conditions mitigating against the opportunity for bioplastics in commodity packaging. The most significant is economics: Commodity packaging is cost/price sensitive. It is probable that petroleum-based plastics will continue to be less costly than their bioplastic equivalents. This is particularly the case at the current price for a barrel of oil, which observers suggest will be maintained into the foreseeable future as new supplies of petroleum are developed.
The only remaining rational for the growth of bioplastics in commodity packaging is the still undefined broad concept of "sustainability" based on the assertion that the use of renewable resources is, by definition, more sustainable than the use of finite precursor resources. It must be kept in mind, however, that economics is also a critical aspect of sustainability, and, in our perception, improving the economics of polymers made from less-expensive petroleum will override long-term concerns about running out of it.
These relatively negative conclusions regarding the use of either drop-in or new bioplastics for commodity packaging were clearly not the expressed intention of the organizers of BioPAC who are essentially advocates for the increased use of bioplastics in commodity packaging. But unless and until the competitive petroleum-based molecule runs out, our conclusion based on the facts and trend-lines presented at this conference is that bioplastics have a limited prospect to significantly increase their use in commodity packaging.
It will be interesting to see whether the next BioPAC conference, which is tentatively scheduled for two years from now, will present a more positive prospect for bioplastic commodity packaging. Or whether, in fact, there will be sufficient realistic prospects and/or interest to actually maintain this schedule.
Plastics and packaging expert Gordon Bockner is president of Business Development Associates (BDA), a packaging consultancy based in Bethesda, MD. You can reach him at [email protected].
Keep your competitive edge
Hear more about the top issues facing food and beverage packaging departments at the upcoming Global Food & Beverage Packaging Summit (July 7-8; Chicago). Produced by Packaging Digest and its owner UBM Canon, the event consists of two full days of conference sessions, with panel discussions on intelligent packaging and new materials for sustainability, sessions on Innovation and Design for Millennials, presentations on new technologies such as 3D Printing and much more. View the full agenda at fbpackaging.com. When you like what you see, you can register here.
Sign up for the Packaging Digest News & Insights newsletter.
You May Also Like
---