Automated distribution center improves efficiency for PacSun
Automated distribution center improves efficiency for PacSun
Rooted in teen culture, surfing, the beach and SoCal girls and guys fashion, Pacific Sunwear of California (PacSun), a popular Anaheim, CA-based casual apparel, accessories and footwear retailer, knows that teens want "swag" that's all good. The company operates more than 800 mall-based clothing shops in all 50 states, Puerto Rico and online and 123 PacSun Outlet stores for a total of 938 stores under the names Pacific Sunwear and PacSun Outlet. The apparel is mainly active wear for markets associated with surfing, skateboarding and snowboarding, including apparel by Billabong and Quicksilver, as well as footwear by DC Shoes and many more. PacSun also sells its own private-label merchandise (including brands like Bullhead, Kirra, Kirra Girl, Vurt, and Nollie).
Consolidating all of its clothing distribution operations into a single facility, PacSun is currently expanding its direct-to-consumer operation with additional automation and system support.
Recently, it installed an automated material handling system from Dematic USA in its Olathe, KS, distribution center, equipped with Dematic's C-L series conveyor, FlexSort LS sorter and put-to-light order fulfillment for an integrated, intuitive and intelligent operation. "We broke ground on the Olathe DC in September 2006. As soon as the roof was being constructed, Dematic came in to begin the equipment installation," recalls Kirk Williams, director of distribution center operations at Olathe. "Their work started in December 2006 and was completed in April 2007.

Integrated warehouse controls
Provided by Dematic within a tight timeframe, the integrated warehouse control system provides sophisticated order fulfillment, material flow control, comprehensive incident management, maintenance management and advanced performance analysis capabilities. "Dematic provided a full-scale installation with approximately 4.3 miles of conveyor, sortation systems and related software for the DC," adds Williams. "This includes a high percentage of motor-driven rollers as well as four high-speed shoe-slat shipping-case sorters that use SL300 linear drives."
Integrated software is at the core of the material-handling system. Accessible via Dematic's web-based portal from anywhere on PacSun's network, the software provides users with a view of all vital system information at one glance. PacSun also added an advanced Dematic incident-management system that alerts operators to any event that inhibits material flowthrough in its packaging process. The system provides visual, real-time status of all mechanical operations that helps identify when and where problems occur. A Performance Management solution provides full warehouse performance analysis capabilities for continued optimization.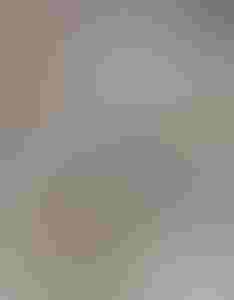 Shipments can travel by conveyor
throughout the distribution center,
with warehouse performance
analysis available at a glance.
Maximizing the supply chain
The center is an impressive exercise in materials handling with its maze of conveyors briskly shuttling cases within 425,000 sq ft of production space. In it, the myriad of conveyors are used for all apparel shipping-case movement throughout the huge distribution center, except direct-to-consumer shipping containers.
Williams says that PacSun needed an equipment supplier that could deliver a "complete solution" that could work well with as many as 96 operators hand packing apparel simultaneously and help support PacSun's newest retail concept, One Thousand Steps, a specialty footwear chain for customers seeking fashion-forward footwear. "About 85 percent of our product needs to be repackaged and is received in bulk quantities that contain too many pieces for any single store location," explains Williams. "The conveyors and put-to-light system allow us to efficiently repackage the clothing, based on allocations created by personnel in our corporate office that are transmitted to us systemically.
Case packing is performed by hand, Williams says, so while the system can accommodate 96 people case packing at a time, the company typically operates with 20 to 50 packing cases at any one time. Dematic delivered equipment in roughly half the time PacSun expected. "Dematic was one of the few companies that fully understood our business objectives and could deliver the solution on our tight timeframe," Williams says. "The conveyor technology and the FlexSort SL sorters give us the tools we needed to get the most out of our supply chain."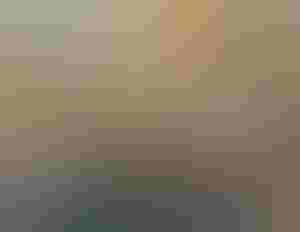 Most products need to be repackaged for shipment to stores, so the put-to-light system assists with store allocations.
PacSun had a rather tight schedule to complete its project. The building was under construction, new equipment had to be installed, tested and onstream in about nine months. Williams says the typical timeframe for a distribution center of that size is approximately 12 to 18 months.
"Locating a site took longer than the company planned," he explains. "Once the project was underway, we needed to get the DC up and running in time for the higher-volume back-to-school season." Patrick Sedlak, vp of supply-chain consultant Sedlak, says that PacSun's new facility called for specific, highly automated material handling systems. "Our [facility-equipment] design, coupled with Dematic's advanced technology makes the new facility exactly what PacSun wanted to meet its business goals." Sedlak assisted PacSun on the project in terms of management support, vendor selection, distribution consultants, designers and systems integrators, facility design and vendor selection as well as project management support throughout the process.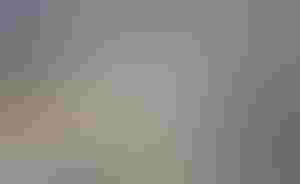 Cases of swimwear and sports apparel briskly move from a main conveyor lane to one of several diverter lanes that maximize throughput.
Real-time conveying, sorting, 'putting'
The project showcases almost the entire Dematic product line. The C-L series of roller conveyors are designed to reduce noise and maintenance requirements, as well as reliance on oils, lubricants and compressed air, while their run on-demand capability makes them energy-efficient. A barrage of these modular units was installed and zigzag their way throughout the facility. The FlexSort sorters address PacSun's demands for cutting maintenance from fewer parts. Equipped with dedicated PCs for access to the management system (the system is also accessible through any PC in the center), the variable-speed, gentle SL systems also help lower energy consumption and provide online diagnostics and visualization of sortation statistics.
Throughput is rated at 400-plus cases/min. The sorters have no motor, reducers, chains, drive sprockets, shafts or bearings, so no oiling is required. Instead, a parallel diverting mode minimizes gapping between shipping cases. The put-to-light system offers slot displays that instruct operators where to put each item, Williams points out. "It provides greater efficiency and throughput as compared to nonsystemic solutions such as manual pick sheets. The system is also more user-friendly and easier to train than other systemic options, such as put-to-voice."
The products for a number of orders are bulk-picked, so that operators scan each item and flashing LEDs at specific locations indicate which cases require what product and how many items to put in the case. Confirmed "put" results flow back through the system in real time for host system updates.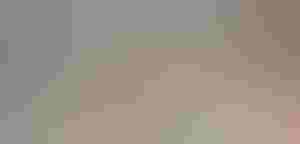 PacSun's newly appointed Olanthe distribution center abounds with shippingcase sorters, a maze of conveyors that shuttle cases within 425,000 sq ft, sophisticated order-fulfi llment and put-tolight stations.
The conveyors deliver a vendor case to the worker assigned to a zone of stores. The person packing the store orders scans a UPC label on the case that uploads the allocation information for that case into the main order-processing system. Each store location is categorized with a light bay that indicates how many pieces from the vendor case needs to be packed into the store's case.
Once this is complete with the vendor case in that zone, the conveyor system transports the case to the next zone needed. There are 96 zones for 1,920 of PacSun's retail store locations. "The software brings all of the components together," says Rob Bork, Dematic's vp of business development and sales. "We're very excited about working with PacSun, as their site highlights a system that includes a full complement of our system management equipment and software to manage all of it."
Robust today and tomorrow
The Olathe DC has successfully met and exceeded expectations, a contented Williams concludes. "By the end of our first year, we had consolidated all of our distribution operations to Olathe.
"The conveyor software and put-to-light software are robust, and provide us with all of the necessary capacity and throughput to meet the needs of our company today, as well as in the future. We are definitely pleased. Not only were we able to consolidate all of our DC operations within this facility, but we're currently expanding our direct-to-consumer operation with additional automation and system support."
Sign up for the Packaging Digest News & Insights newsletter.
You May Also Like
---