Distribution center includes a warehouse-management system and automatic cranes
Distribution center includes a warehouse-management system and automatic cranes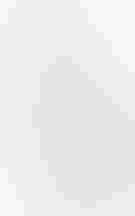 Everyone in the U.K. knows the name Dairy Crest. Its brands are family favorites, found in millions of refrigerators throughout that country. Its butter and spreads business produces a range of popular brands, including Clover, the U.K.'s best-selling dairy spread, Utterly Butterly, Country Life, the number-one English butter brand, and St. Ivel Gold. Dairy Crest's cheeses can be found in Britain's supermarket delis and aisles everywhere, with brands like Cathedral City, the nation's favorite cheese brand, Blue Stilton, Davidstow, one of Britain's best-selling cheddars, Over the Moon and Wexford. It is also one of the U.K.'s largest purchasers of fresh milk, buying approximately 2.4 billion L every year. It markets and sells a number of milk brands including St. Ivel Advance, Rachel's Organic and Frijj, the U.K.'s leading flavored milk. Additionally, it home-delivers milk to 1.1 million households, which equals 350 million bottles of milk a year.
Since 1992, Dairy Crest has been in a steady expansion mode. A joint venture with Yoplait established Yoplait Dairy Crest (YDC), which produces and markets chilled yogurts, desserts, cottage cheese and ice cream. YDC is now the U.K.'s leading manufacturer of fromage frais, children's chilled yogurts and desserts. In 1995, Dairy Crest acquired a leading cheese company, Mendip Foods, Ltd. Three years later, in 1998, YDC bought Raines Dairy Foods, which significantly expanded YDC's chilled yogurt market. In 1999, it bought Millway Foods, Ltd., and in 2000, it acquired the dairy and cheese businesses of Unigate p.l.c. It acquired the St. Ivel spreads business in 2002, an interest in the English Butter Marketing Co. in 2004, and Starcross Foods in 2005. Today, Dairy Crest is the U.K.'s leading chilled dairy foods company and is one of the 10 largest food companies in Britain, with more than 7,500 employees across 20 sites throughout the U.K., Ireland and France.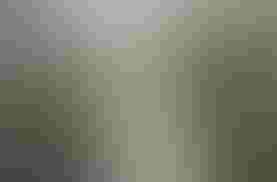 The 50,000-sq-ft cheese-maturation store, which is served by two storage-and-retrieval cranes, stores cheese for up to a year and has room for 35,000 pallets.
This rapid growth brought the necessity to consolidate the company's distribution configuration, which up until several years ago, was not centralized. Shipments were being made to retailers from no less than ten different production facilities throughout England. Its customers were placing one order, but getting multiple separate deliveries coming from different locations.
Additionally, a change in the late 1990s to the retail supply chain in the U.K. jump-started the change in Dairy Crest's distribution setup. To get the product through its distribution centers, a lot of its customers moved to what is known as "day-one for day-two" distribution, in which they order Dairy Crest products every day for next-day delivery. That's the way the whole industry in the chilled-dairy and chilled-food market works within the U.K. now. A lot of Dairy Crest's products were on longer leadtimes historically, Its cheeses, for instance, which require cutting and packaging, would be ordered day one, but usually not delivered until day 10. They would go direct from the factory to the retailer, and the retailer usually would replace the order for cheese once or twice a week.
Other food manufacturers have had to deal with this change in distribution, but not on the same scale as Dairy Crest's 50-million-case annual throughput. This was the trigger point for Dairy Crest to build a central distribution center, capable of efficiently handling higher volumes, higher pallet makeup complexity and shorter leadtimes.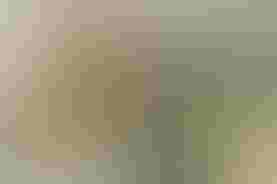 "Our primary function is to distribute our company's products to U.K. retailers for sale and for foodservice industries," says Andrew Watson, distribution director for Dairy Crest. "We have more than ten production facilities in the U.K., and we have four factories in France, under the Yoplait banner, that provide us with product on a daily basis. It all comes down to this one national distribution center in Nuneaton, about 100 miles northwest of London, and then we consolidate orders. We get the spreads from one factory, butters from another factory and milk from still a different factory. Our convenience cheeses, blue cheeses and prepacked cheeses come from other facilities. Our clients will typically order about mid-day, and we pick the orders through the night. The orders will be across the range of the Dairy Crest products, and we deliver from midnight onwards. It's a twenty-four-hour, 364-day operation.
"Most of our competitors don't operate in as many market sectors as we do. Our closest competitor that provides a line of dairy products is fifty-percent smaller than we are. Some of our competitors may have bigger brands in terms of spreads or butters, but we are the most broadly based company in the U.K. doing full dairy. Our product range is enormous. This means that when we fill an order for our customers, it usually contains a higher number of different items than our competitors. Only twenty percent of our throughput is full pallets; the remaining eighty percent is mixed. When we were shipping direct from each of our manufacturing facilities, the percentages were reversed. The switch to 'day-one for day-two' distribution added a higher level of complexity to our distribution.
"When we first started looking at building a central DC, we also had to factor in the company's plans for market growth, both in terms of increasing existing-product sales and in terms of brand acquisitions, Dairy Crest has been focused on building leading positions with branded products in markets across the dairy sector. This trend would continue, so the DC had to be capable of handling tremendous growth in product volumes. Since the time that the DC opened in 2000, we have acquired four companies and/or brands, and the DC has easily assimilated this volume. We currently dispatch 250,000 cases daily on roughly 2,500 pallets, and we maintain more than 12,000 pallets of finished goods in storage.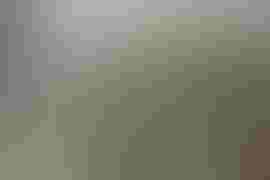 The new 240,000-plus-sq-ft DC is designed to handle more than 50 million cases of product annually. It includes a WMS that coordinates incoming pallets with electronically received purchase orders.
"Also, we designed our DC to house cheddar in maturation. We receive cheese in block-form from our production facilities, and we hold it at a controlled storage temperature of nine degrees Centigrade for up to twelve months. It's a simple operation, but very intense in terms of storage. This maturation process requires storage for 35,000 pallets."
Dairy Crest selected Dematic Corp. (www.dematic.us) (formerly Siemens Logistics & Assembly Systems, Inc.) to design and implement the central DC. Dairy Crest initially had a very cohesive idea of what capabilities they wanted, including the requirements for total storage, how many pallets an hour to move through the facility and how many to move in and out of the storage locations. After a thorough analysis of Dairy Crest's needs, Dematic came back with a broader material-handling solution that encompassed all aspects of the DC operation, including improving automation in its picking process and implementing a state-of-the-art warehouse-management-system (WMS) package. That solution delineated what the internal part of the building would look like. Dairy Crest then found a contractor to build, in effect, a shell to go around it. The 240,000-plus-sq-ft building was constructed first, and Dematic then built-out the material-handling-equipment (MHE) systems to go inside.
With the design settled, the first challenge was the tight time scale. Placing the order to go live was quite a short period, about 12 months. Dematic had to work intensively with the builder to make sure the building interfaced perfectly with the MHE systems, such as in building out the multi-level mezzanine structure that gave a second picking level in the picking hall. The mezzanine structure itself was integrated by Dematic, which brought in its own subcontractor to build it out.
The Dematic design called for integrating a monorail system to carry pallets through all phases of the DC. It was hung directly from the building structure at a high level. The monorail can carry in 200 pallets/hr and bring out 230 pallets/hr. The monorail transports pallets between storage and picking and between picking and shipping, basically interlinking all production areas of the DC.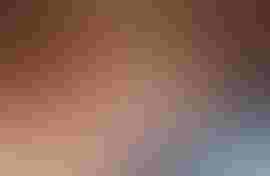 Two of the 17 storage-and-retrieval cranes in the finished-goods store, which has more than 12,000 pallet-storage locations.
The monorail, which is the heart of the pallet-transport system, is a single-track, Dematic DSB system with 28 suspended pallet carriers. It is approximately 150 m long and is fed by conveyors from the different areas. Conventional pallet-conveyor systems move the pallets on and off the monorail. There are five lifts for moving pallets between levels in the building. The inbound, product-laden pallets go into storage and are then taken to the picking area when required. Once the customer's order-specific pallets are complete, they go back on the monorail and are taken to the shipping area. The entire area that the monorail connects, which includes storage, picking and shipping, is confined to a closed environment maintained at two deg C.
"Dematic designed a total site-wide solution for Dairy Crest," says David Jefferys, who headed up the project for Dematic's U.K. offices. "Before designs were finalized, we developed computer-simulated models for Dairy Crest of our proposed system undergoing accelerated production levels. We wanted to know how the system would perform well into the future with increased production loads. Every MHE system detail, from receipt of the product into its DC to shipping out to the retailer, was thoroughly simulated before the design was accepted.
"The system runs smoothly. Incoming pallets are transferred from trailers to infeeds on the automated receiving conveyors via ride-on powered pallet trucks. The pallet identity is verified against information held in the warehouse-management system. Pallets are moved to one of the two finished-goods stores, which are fully automated, high-bay warehouses, via the monorail. The monorail enables load stability to be maintained, due to the gentle nature by which the pallet is handled.
"The finished-goods store offers over 12,000 pallet-storage locations, spread across five aisles, each of which is served by a high-capacity, double-pallet-handling storage-and-retrieval crane. "Typically, goods remain here for no more than a few days before being transferred via the monorail to the picking hall. The five storage-and-retrieval cranes replenish the picking aisles automatically, and seventeen automatic storage-retrieval systems were installed in the building. The picking staff is guided by radio-data terminals [RDTs] to product-pick locations, while traveling around the area on ride-on pallet trucks. Picking slots are provided with 1,200 different picking lines through 980 locations. When picking is complete, the pallet is fed into an automatic in-line shrink-wrapping machine and then through an automatic shipping-label applicator, before being transferred to the dispatch area via the monorail or powered pallet truck. In dispatch, staff groups the pallets to ready them for loading onto trailers."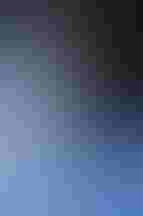 The huge, state-of-the-art, cheese maturation store is structured with free-style, high-rise racking that is 30 m high, with 17 vertical pallet positions, standing on 50,000 sq ft of floor space. Because the cheese is stored for a year or more, the pallets are slow-moving; about 20 pallets/hr. This seven-aisle facility is served by two storage-and-retrieval cranes, which can transfer between aisles via two mobile transfer bridges running across the front of the racking. The cheese is retrieved and transferred to an output conveyor spur via a shuttle car, ready for dispatch to Dairy Crest's cheese-cutting and packaging facility.
Dematic also implemented a WMS application tailored precisely to the requirements of Dairy Crest. Product coming in is tracked with European Article Number 128 pallet labels. This is a European-spec bar code that contains the advanced shipment notice. As soon as each pallet is received and scanned, it associates with a prior electronically received purchase order. It can then be put straight into the conveyor system, where it is automatically booked in. Dairy Crest knows precisely what that product is, and how many cases are on the pallet.
The WMS also integrates with Dairy Crest's sales-order-processing information-technology platform, creating a seamless path from the customer through to the dispatch of picked goods. This real-time system exemplifies extreme versatility, as orders can be amended up to the last minute, thus accommodating any changes in customer requirements.
With picking, the WMS includes the ability to continually assess future order requirements and to assign and replenish picking locations. The order-picking software employs systems to ensure that picked pallets are assembled correctly. Volumetric data, crushability factors and customer-specific delivery requirements are factored in. The software also includes a load-planning facility, which splits and assigns loads into trailer-sized quantities and dynamically allocates dispatch bays.
Yard management is also encompassed by the WMS. It monitors and controls the movement of trailers with the help of two dedicated shunting vehicles equipped with onboard RTDs.
"We selected Dematic because they have done a number of other similar dairy-DC installations throughout Europe," says Watson. "We also felt that they had the ability to design, manage and integrate a large project like ours. We greatly benefited from putting all of our activities together. Our customers are now happier. By moving our stock control next to our transport, we can now run efficient transport out of the DC, whereas, before our distribution vehicles might have only been sixty percent full. We have moved the distribution point closer to some of our factories, and all of our stock is now in one building and on one system. This has proved a worthwhile investment for Dairy Crest."
Order fulfillment is up to 99.9 percent, and stock turnaround has decreased from 24 hr to 14 min. Accurate fulfillment of incoming orders within tight deadlines is consistently achieved, despite the fact that the product range handled has become more diverse and the demand for more-frequent delivery of smaller-quantity orders continues to grow. Dairy Crest now regularly dispatches products within six hours of receiving an order.
With its new national DC in place and having been reality-tested for the past several years, Dairy Crest is now firmly positioned for capturing more market share of the U.K. dairy business and providing streamlined service to its clients for years to come.
More information is available:
Sign up for the Packaging Digest News & Insights newsletter.
You May Also Like
---