Packaging company streamlines operation with workflow server
Packaging company streamlines operation with workflow server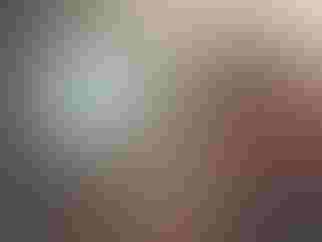 Esko's Automation Engine at Independent Can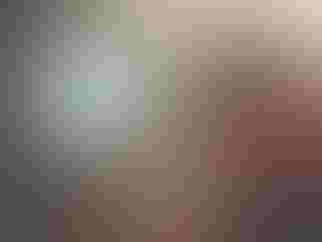 Esko's Automation Engine at Independent Can
Maryland-based Independent Can has migrated from the Nexus platform workflow to Esko's advanced server workflow, Automation Engine 10, streamlining its operation, reducing errors, and automating prepress tasks for dramatic increases in productivity.
Founded in 1929, Independent Can is a world leader in the manufacturing of specialty decorative tins and metal lithography. Its product line has grown from the wholesaling of large cans for fresh and refrigerated foods to an extensive array of items serving a wide variety of markets, including custom-printed cookie, candy and popcorn tins. To uphold its company mission, "To be the best, not the biggest," the company follows an unhurried and well-thought out plan of continuous investment and innovation.
Independent Can's prepress department processes approximately 960 files annually, for printing on the shop's KBA Metal Star six-color press with Trail UV Coater, the only one of its kind in the United States, or its Metal Star II four-color UV press. With two high-speed presses continually ready for action, time to market shrinking, and design files becoming increasingly complex, the need for a more robust yet simplified prepress workflow became apparent.
Automation Engine 10, the backbone of Esko's Suite 10 packaging and print pre-production software, answered the call. The prepress server, installed at Independent Can in March 2011, provides high-level quality control and increased throughput and efficiency, simplifying the entire file management process and delivering extensive automation for job tracking and prepress functions. Pre-setting of repetitive tasks, such as
trapping and step-and-repeat, result in reduced operator manual control and reduced errors.
Simplifying workflows
"Previously, we were using around 10-12 different workflows-we had workflows for proofing, plating, an initial importing workflow and ArtPro workflows," says Tim Downey, Prepress Manager, Independent Can. "Now, we have one workflow that we use to output a proof and for dielines; it also generates a low-res PDF for archiving. The workflow is user interactive, asking 'yes' or 'no' questions. 'Should I output proof? A dieline?' The user just answers the questions and the workflow does the rest-it's all automated."
A main challenge (with Nexus) was that certain tasks required prepress operators to go back and forth between native Adobe Illustrator, Photoshop files and ArtPro, increasing the amount of time to complete a job as well as the possibility of mistakes being made. With designers building more intricate files with assorted complex elements, not being able to work in the native file became an issue-like when building the transparency of the image to take advantage of the substrate's (metal) reflectivity.
"When files were taken from Adobe® Illustrator® and Photoshop® and brought into Nexus, the system would choke and wouldn't recognize some of the filters that were being applied," explains Downey. "With Automation Engine 10, we can stay in native Adobe applications."
Remaining in the Adobe family also saves time when sending files to customers. "There are lots of times customers want a working Illustrator file sent back," notes Downey. "Before, we would convert the Illustrator file to an ArtPro PDF file, and then export an Illustrator file out of ArtPro. Doing that in ArtPro, we would lose preference settings of the file; there wasn't a smooth transition for getting the working file to the customer. Now we just send the PDF and a normalized file, and we don't have to go in and out of Illustrator."
Managing files streamlined
The entire process of managing files is now very streamlined, as job organization and data management tools allow for fast location of product status and data throughout the prepress workflow. "We are able to keep everything pertaining to the job right there," says Downey. "We no longer put paper in job jackets-we're all digital now. All the information relating to the job is in the folder, and anyone in the department can find out what they need to know."
The process of normalizing PDFs is also much more efficient. When the file was rasterizing through Nexus, depending on the file complexity or size, it could take upwards of an hour to travel through the workflow. With the file now staying in Illustrator or as a PDF, it takes between 30 seconds to a minute to normalize. "It's not quite instantaneous, but it's about as close as you can get to it," says Downey.
Trapping, too, has become simplified running Automation Engine 10. "We did upgrade the server that was running Nexus before we bought Automation Engine 10, but it didn't fix a lot of the problems," notes Downey. "We deal with a lot of agencies and they get as creative as possible and the files are pretty complex. The trapper would have problems; it wouldn't know what to do with some areas. So we would have to delete what the program did and manually do it. Now, it's all automatic, and instead of it taking us 20 minutes to trap a file, it's done in 2-3 minutes. Occasionally we edit that traps, but 85% of the time it traps just fine."
Mistake-free production
Automation Engine 10's extensive quality control tools allow the prepress department to run "an environment that is more mistake-free," says Downey. The Viewer module lets the prepress operators find errors early in the workflow-95% of mistakes are caught ahead of time. "We can compare the customer-supplied file to the one we are working with, making sure all the corrections are applied," Downey explains.
Automation Engine 10's automated imposition or step-and-repeat reduces the need to prepare impositions manually. "We used to manually step-and-repeat in ArtPro," recalls Downey. "Now we take the engineering drawing, type in the stepping data, get a ticket and it is automatically stepped. When setting up a job it takes about a minute to enter the data; if it's a difficult job it takes another four minutes - if it's a one-color job maybe it takes 30 seconds. All told, a job usually takes under 5 minutes; it used to take us 20 minutes. Also, we are making fewer mistakes, because we are catching them earlier during set-up, before we step-and-repeat."

Since the Automation Engine 10 implementation, everything is faster, says Downey. "We are trapping faster, stepping faster," he says. "We have no paper trail-instead of spending time looking for paper we are double-clicking on a folder to find info. It all adds up."
Job turnaround times have been reduced by a full day, from five days to four, and even the most complex projects are running smoother. "A couple of times a year we receive a job from a high-profile customer," notes Downey. "The job always choked on Nexus-it would take days to get fixes to run through. We just completed 5 jobs for them, and were able to stay in Illustrator to build the files. There were no issues-it all went very smoothly."
Looking ahead, Downey hopes to be able to take advantage of Automation Engine 10's advanced JDF-based MIS integration capabilities, tying in the company's administrative systems and prepress production for an even more efficient process. Independent Can is not at that stage-yet. "We know Automation Engine 10 is MIS capable, but our company's MIS software is not," says Downey. But, we're ready whenever the company makes that move. Automation Engine 10 has simplified our workflow, and offered us another QC element to rely on. We're able to manages jobs and files a lot more efficiently."
Source: Esko www.esko.com
.
Sign up for the Packaging Digest News & Insights newsletter.
You May Also Like
---