PMMI Study: Safety, Cost & Convenience Form Basis of Food Processing Purchase Decisions
PMMI Study: Safety, Cost & Convenience Form Basis of Food Processing Purchase Decisions
According to "Food Pro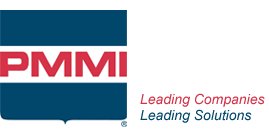 pmmi logo.jpg
cessing Machinery Market Assessment," a new market study from PMMI, food safety ranks as food processors' leading consideration. That's not entirely surprising, the author notes, considering the high profile - and highly negative publicity - even relatively minor food safety crises generate for a manufacturer.

"Respondents fear food contamination (e.g., e-coli) and the long-term effects it has on a food processing business," the report's authors note.
The trend is not expected to ebb any time soon.
"Regulations to implement the Food Safety Modernization Act (FSMA), will shift the regulatory environment from responsive to proactive," says Paula Feldman, director of business intelligence, PMMI. "As a result, most processors and equipment suppliers are grasping the litany of food contamination dangers inherent in most machinery designs, even in the most hygienic facilities."

While about 80 percent of the equipment they sell to food processors is common to the industry, respondents report, the remainder is made to order for specific facilities and customers. That customization often enables greater efficiency; adapting to new materials, sizes or types; smooth fits with other equipment; proprietary processes; producing food in the correct shape; smaller carbon footprints; and additional safety features.

Data collection and traceability technology, plus machinery designed for safe processing, cleaning and sanitation from the ground up, can help keep food safer, the report notes.

"Data collection can enable food processors to closely monitor critical points with more accurate, detailed traceability records and help reduce energy use - and therefore, expense," Feldman points out. "Vision systems can provide data beyond quality control, helping to identify manufacturing issues and increasing the speed and yield of production in the process."
Cost Pressures Continue
The economic environment is fostering pressure to reduce costs: Retailers who want to pay less and consumers moving to lower price points are reducing sales volumes for some products. In response, survey respondents say they're experimenting with their product offerings and trying overseas suppliers.

"The respondents clearly believe, however, challenging times affect different food segments in a variety of ways. In some facilities, an equipment upgrade might be prohibitively expensive, while for other categories, the upgrades are less expensive," Feldman says.

The report also points out that flexible packaging is on the rise, because it can reduce the amount of packaging used in a product - great for sustainability concerns - and it easily adjusts to on-the-go consumption. "Consumers want products they can eat on the run - but they are also drawn to longer shelf lives and products that seem to be more eco-friendly," Feldman says.
Growth in the Food Processing Market
Processed foods, which totaled slightly more than $2 trillion in 2009, grew by double digits from 2005-2007. The downturn in the economy knocked growth down to 2 percent in 2008, but the food processing market is expected to grow 4 to 5 percent annually over the next five years.

Some 60 percent of respondents called frozen foods the fastest growing segment, but several noted unexpected growth in canned foods due to the cost-effective packaging. In the U.S. food market, the most often-used packaging type is flexible packaging (32.3 percent), followed by cartons (26.1 percent) and wrappers (26.0 percent).

"Food processing and packaging often seem distinct, but integrated. To improve machinery's interactions, personnel up and down the line need to communicate with each other, and understand the roles each part of the line plays in the manufacturing process," Feldman said.

An executive summary of PMMI's "Food Processing Machinery Market Assessment" is available at no charge. The full report is free to PMMI members, and $3,500 for non-members. To order "Food Processing Machinery Market Assessment," contact Paula Feldman, director of business intelligence, PMMI: 703.243.8555, ext. 3194.

To see the latest packaging and processing solutions in full swing, plan to visit PACK EXPO Las Vegas 2011 (Sept. 26-28, Las Vegas Convention Center), with more than 1,600 exhibitors in vertical markets from pharmaceuticals to confectionery, beverages to bakery/snack, and more.
Sign up for the Packaging Digest News & Insights newsletter.
You May Also Like
---