Speed is in the Bag
Speed is in the Bag

With the market for stand-up pouches growing by leaps and bounds for a variety of products, a major U.S. pouch manufacturer needed a high-speed machine that could be quickly changed to run a wide range of pouch sizes. After examining available equipment, the company decided last year to purchase a GN26SPELS stand-up pouch machine from GN Packaging Equipment, Mississauga, Canada.
GN's latest design, the GN26SPELS, was engineered for high-speed runs with faster changeovers using a motion control solution comprised of Bosch Rexroth's ECODRIVE 03, PPC controller, and MKD motor family. GN worked directly with Bosch Rexroth engineers to design the stand-up pouch machine that runs up to 80-percent faster than competitive equipment.
The machine creates a pouch by folding a single sheet of material in half with a gusset at the bottom.
The single-lane pouch machine runs PET/PE-laminated materials at up to 200 cycles/min.
At 26-in. (660-mm) wide, it is designed to run polyethylene terephthalate/polyethylene-laminated materials at higher speeds than ever before, while also allowing the pouch to include print in the gusset area and a reclosable zipper. "The customer was looking for a quantum leap in stand-up pouch speed," recalls Steve Gosling, GN's director of new business development. "Our philosophy is that speed is relative to control and dwell time."
Independent servo layout
In order to achieve higher speeds while maintaining control, GN adopted an independent servo layout. By using electronic line shafting (ELS), GN realized it could work out delays and respond faster with perfect accuracy and repeatability–a design idea that the company is working to implement across a wide range of its equipment offerings. With an ultimate goal of 250 cycles/min for optimum film structures, GN turned to long-time supplier Bosch Rexroth Canada for engineering support to size the servo drives, motors, and motion controller.
Working closely with Jacek Katarzynski, GN's electrical design/PLC programming manager, Tom Vermeltfoort, Bosch Rexroth Canada's applications engineering manager, engineered a new concept program to achieve the desired results. "Using past experience with GN's machines, we applied servo modeling to provide optimum sizing for the drives and controllers," explains Vermeltfoort. "Previous engineering models were compared with actual test results, and we then applied similar principles for the stand-up pouch machine to size the servos. This modeling showed that using a gear reducer would allow a smaller motor to be used on the machine than those used on similar machines."
In order to achieve the quicker responses on the drives, the Bosch Rexroth team recommended direct-drive, low-backlash, planetary gearboxes, which, in turn, reduced the motor size and provided a more rigid design with fewer tuning issues.
"At the speed we wanted this machine to perform, if we had used a servo motor with a belt drive, the system would have suffered from elasticity in the belt, resulting in decreased motor performance and difficult tuning," notes Gosling.
The Bosch Rexroth MKD motor family employed by GN's pouch machine provides a wide series of motors that can be used over a broad speed range. This is accomplished by electronic commutation, which also permits continuous, repetitive start-stop operation. The motors are maintenance-free due to their brushless design and lubricated bearings, and can even be used under adverse environmental conditions as a result of a completely sealed motor with a protection category of IP 65.
As a general statement, traditional equipment runs 90 to 120 cycles/min to produce pouched products. By using multiple-hit sealing (typically two hits) with four independent servos, GN was able to reduce the overall sealing time to approximately 100 to 150 microseconds, resulting in a speed of 200 cycles/min, an increase of 80 percent.
10 independent servo systems
Each of the machine's 10 independent servo systems is individually controlled by a servo drive and a master PPC motion controller that synchronizes all operations, including five sealing motions, two cooling motions, and two web motions followed by one cut-off and one stacking motion. States Gosling: "We wanted state-of-the-art controls on this machine, and the PPC motion controller was the key."
Bosch Rexroth leveraged the capabilities of SERCOS (SErial Realtime COmmunication System) in its intelligent digital drive, the ECODRIVE 03. The ECODRIVE 03 is an economical solution for control and positioning tasks up to 24 kW, and the drive stores many of the computing tasks itself, rather than in a central control, yielding a more scalable, cost-effective and higher-performing system than those that rely upon centralized PLC control.
The ECODRIVE 03's SERCOS interface offers extensive diagnostics and enables parameters to be input on-the-fly via PC terminals, reducing downtime and considerably shortening commissioning time. Created in the 1980s by drive and control suppliers,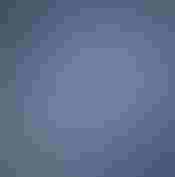 Three servo motors are controlled by the ECODRIVE 03 intelligent digital drive.
machine tool builders, and end users, SERCOS was originally designed to solve interoperability issues between CNCs (computer numeric controls) and digital drives. Now, SERCOS is the only open standard that exists for coordinating and synchronizing digital-based motion controls, functioning as the digital interface between the motion control system and its drives. In addition to transmitting standard position, velocity and torque commands, SERCOS manages the communication of errors, drive and motor statuses, and diagnostic information to the motion controller, which then communicates corrective action back to the drive.
Once a job is stored in the drive, the operator simply recalls the job's features, including temperature, dwell time, acceleration/deceleration, etc. "With an air system, an operator would typically have to set and test a number of pneumatic component variables," says Gosling. "But with self-optimizing servo motors and drives working together, the system is 100-percent repeatable."
Gosling also noted that servos require far less maintenance, produce less scrap during production and generally increase the user-friendliness of the machine.
For Gosling and GN, servo-drive technology provides greater machine flexibility, reduces makeready time and related waste, and improves pouching quality. "GN believes 100 percent in independent drive systems," states Gosling. "Although they have a higher initial cost, the payback is quickly achieved due to higher speeds, easier setup, greater accuracy, and better seal-parameter control. For our customers, this will mean no lost time, fewer mechanical systems that wear and require maintenance as the machine matures and drastically reduced compressed air consumption."
GN has been using Bosch Rexroth Products for many years, having selected Bosch Rexroth as their motion control supplier of choice. "We sell worldwide, and we need support for our products," says Gosling. "GN equipment is 24/7 production machinery, and we simply cannot afford problems in the field."
More information is available:
Pouch machine: GN Packaging Equipment, 905/670-0383. Circle No. 220.
Motion solution: Bosch Rexroth U.S., 847/645-4073. Circle No. 221.
Motion solution: Bosch Rexroth Canada, 905/335-5511. Circle No. 222.
Sign up for the Packaging Digest News & Insights newsletter.
You May Also Like
---