What You Need to Know About Smart Factories, Sustainability, and More
What You Need to Know About Smart Factories, Sustainability, and More
From flexible packaging economics to smart factories of the future, packaging engineers will gain critical insights during Virtual Engineering Week, November 30 - December 4. Here's a snapshot of can't-miss packaging-related sessions.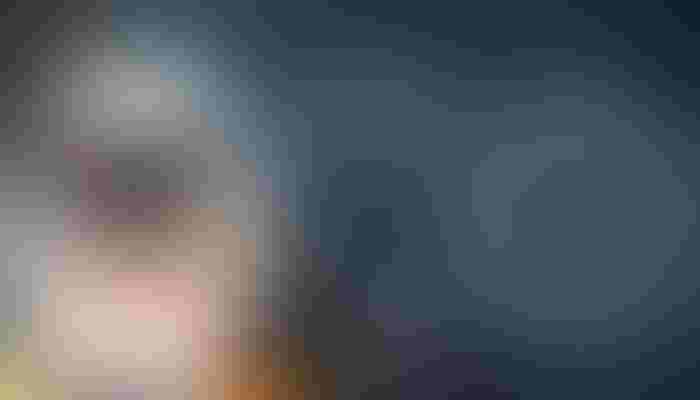 Join us for a meeting of engineering minds at the all-new Virtual Engineering Week. The online event, hosted by our corporate family at Informa Markets - Engineering, is free for all to attend.
For packaging professionals seeking to hone their knowledge and leadership skills, we've created a short, curated list of packaging-specific sessions, below. Topics include flexible packaging economics; news on medical device packaging standards and regulations; new materials and formats; lifecycle assessments; and the circular, sustainable economy. Additional topics include collaborative robots, smart factories, supply chain optimization, and cultural change management.
Toward the goal of "Connecting Global Design, Engineering, and Manufacturing Communities," the event, held November 30 - December 4, is free to all. You can attend any of the below, curated sessions or all.
Just click the links below or visit the Virtual Engineering Week homepage for free access.
Tuesday, December 1
1:00-1:30 p.m.
Industry 5.0: Creative People, Collaborative Robots & Smart Factories
Speaker: Shalabh Bakshi, Siemens
Track: Smart Manufacturing: Robotics & AI
As Industry 4.0 makes its way onto factory floors, say Industry 5.0 is already here, which the presenter will explain. It is as much about people, jobs, and culture as it is about plants and machines. This session will bring that human element to a session that encompasses artificial intelligence (AI), robots/cobots, cloud-enabled production processes, and smart behavioral monitoring with an eye toward safety, security, and productivity.
1:30-2:00 p.m.
The Smart Factory: You Have All the Data, What Do You Do with It?
Speakers: John Danese and Tej Sarup, Birlasoft
Track: Smart Manufacturing: Robotics & AI
When you invest in smart factory, Internet of Things (IoT), AI and related technologies, do you know what you'll do with all the data you generate? This session will help will help you prioritize initiatives to improve efficiency, maximize uptime and understand the rule of best practices for data access and usage giving examples from medical device manufacturing.
1:45-2:15 p.m.
Secure Development Lifecycle and Supply Chain Risks
Speaker: Christopher Gates, Velentium
Track: Tech Theater
In this presentation, you'll learn the cybersecurity activities you should be performing during your team's development lifecycle and post-market from a peer in the medical device field. You'll also learn why these measures matter, and how to better manage your product during development, as well as in the field.
2:00-2:30 p.m.
How to Survive Cultural Disruption from Disruptive Technology
Speaker: Will Healy III, Balluff
Track: Smart Manufacturing: Robotics & AI
It seems that every week a new technology development promises to dramatically improve factory productivity and improve the bottom line. But such innovations can also disrupt your organization's culture. This session will present a much-needed roadmap to manage organizational change to achieve positive impacts.
Wednesday, December 2
8:00-8:45 a.m.
Keynote – Leading Change in Medical Device Packaging
Speaker: Amy Stewart, Printpack Medical
Track: Keynote, MedTech Mornings: Medical Packaging
On any given day, one in every 31 hospital patients has at least one healthcare-associated infection, according to the US Centers for Disease Control. But medical device manufacturers, packaging suppliers, and package designers are rethinking packaging integrity and leading the charge toward greater patient safety.
9:00-9:30 a.m.
Ethylene Oxide Sterilization - An FDA and EPA Update
Speaker: Mac McKeen, Boston Scientific
Track: MedTech Mornings: Medical Packaging
The US Food and Drug Administration (FDA) has established a major initiative to reduce the amount of EO used to sterilize medical devices, and to address fugitive emissions in response to a proposed rule by the Environmental Protection Agency (EPA). This session will help affected companies develop compliance methodologies and avoid disruptions to sterilization supply chain networks.
9:30-10:00 a.m.
Driving Innovation in Medical Device Packaging
Speakers: Rod Patch, Johnson & Johnson Vision, and Jennifer Benolken, DuPont
Track: MedTech Mornings: Medical Packaging
Industry collaboration is helping improve medical device packaging, and a recently formed LinkedIn group, Kilmer Innovations in Packaging, is a believer. It has recruited more than 150 members of the sterility assurance value chain — medical device manufacturers and other healthcare-related pros — to drive innovation through mutual understanding.
10:00-10:30 a.m.
Developing International Consensus Standards for Sterile Packaging Meeting Regulatory Requirements
Speaker: Thierry Wagner, DuPont
Track: MedTech Mornings: Medical Packaging
The most recent revision of ISO 11607, "Packaging for Terminally Sterilized Medical Devices," published in February 2019, isn't quite harmonized with the packaging-related expectations of the European Union's Medical Device Regulations (MDR). This session will provide a progress report, and consider future developments from risk management to tomorrow's more sustainable, circular economy.
10:30-11:00 a.m.
Stability Testing for Package Labels
Speaker: Wendy Mach, Nelson Laboratories
Track: MedTech Mornings: Medical Packaging
This session will review how to demonstrate maintenance of a sterile barrier system over time. It will look at differences between real-time aging and the use of accelerated aging, conditions tested, and how these need to be managed within the new MDR and ISO 11607 revision.
11:00-11:30 a.m.
How to Make Medical Packaging More Sustainable
Speaker: Jennifer Griffin, Medtronic
Track: MedTech Mornings: Medical Packaging
Medical packaging is a late-adopter of sustainable packaging due to stringent regulations and safety concerns. Amid hurdles for ensuring clear labeling and maintaining sterility (when required), this session brings new efforts to light to shrink the footprint of medical packaging, reduce waste and enable more efficient storage.
1:00-1:45 p.m.
Lifecycle Assessments for Packaging: What You Need to Know
Speaker: Prashant Jagtap, Trayak
Track: Advancements in Packaging
Packaging sustainability (and more recently, circularity) has gone from a "nice-to-have" feature to a veritable requirement. This session will explain how to create a lifecycle assessment (LCA), identify supply chain problem areas, and integrate LCA findings into your packaging lines from sourcing to conversion to distribution.
1:30-2:15 p.m.
Coopetition: The Key to Packaging Sustainability?
Moderator: Lisa Spicka, Maracuja Solutions
Panelists: Alyssa Harding, OSC2, and Jake Hebert, Futamura Group
Track: Advancements in Packaging
The basic principle of coopetition, in which competitors collaborate to address shared challenges, helps each party become more competitive. One specific example that will be covered: How coopetition is being used in the packaging arena to develop new biodegradable materials and solve the complex sourcing challenges that come with them.
2:00-2:45 p.m.
The Economics of Flexible Packaging
Speaker: Todd Meussling, Reynolds Presto Products Co.
Track: Advancements in Packaging
This session will feature an expert panel covering the value-chain with raw materials suppliers, converters, and flexible packaging users. They'll discuss innovations spanning COVID-19 and healthcare packaging to new pouch formats and machines to how flexible packaging applications can benefit with the right automation and the use of consumer data.
Sign up for the Packaging Digest News & Insights newsletter.
You May Also Like
---