A toast to packaging at InterBev
A toast to packaging at InterBev
Producers, distributors and packagers of soft drinks, beer, bottled water, juices, ready-to-drink teas, milk, sports drinks, wine, distilled spirits and powdered drink mixes will gather in October to view the wares of more than 600 exhibitors. On display will be packaging equipment, containers, packaging materials, and conveying and materials handling equipment, as well as production and processing equipment, dispensing and vending equipment, and plant maintenance equipment.
The show runs from noon to 5 p.m. on Sunday, Oct. 20; 10 a.m. to 5 p.m. on Monday, Oct. 21; and 10 a.m. to 3 p.m. on Tuesday, Oct. 22. The exhibits and conferences are all held in the Georgia World Congress Center.
New to this year's InterBev are in-depth roundtable sessions. "This new programming is a clear illustration that InterBev's evolution is in pace with the industry," says Eileen Baird, industry vice president and show manager. "The buyer landscape that has emerged is the critical inclusion of institutional and retail segments. Our new roundtables are intended to provide an educational outreach to all buyers and suppliers with information on marketing, business, packaging and technological trends for all finished beverage products."
The new roundtables include:
• The Water Conference, sponsored by the Hall Water Report, which addresses U.S. market trends, global beverage patterns, vitamin-enriched waters, building brands and retail trends. Sunday, noon to 2 p.m.
• Changing Channels: How Shifts in Where Consumers Shop are Impacting Beverage Sales, sponsored by ACNielson, which examines the importance of beverages to each market channel. Sunday, 2:15 to 3:45 p.m.
• Private Labeling Roundtable, focusing on growing/declining categories and what key retailers are doing. Monday, 2 to 3:30 p.m.
• The Hot Fill Process, examining the top 10 contract packagers that fill/bottle 80 percent of the hot-fill processed product for carbonated soft drink (CSD) marketers of "new age" beverages. Monday, 2 to 3:30 p.m.
• RTD Dairy Panel: The Milk Revolution explores how single-serve milk is turning a mature product into a growth business. Monday, 2 to 3:30 p.m.
• Aseptic Bottle Filling looks at the beginning of aseptic filling into plastic bottles for both high-acid and low-acid beverages. Tuesday, 10 to 11:30 a.m.
• RTD Coffee points out that the twenty-somethings are the primary consumers of iced coffees. Tuesday, 11:15 a.m. to 12:45 p.m.
Keynotes & conferences
Included in InterBev's educational program are three free keynote addresses: Barry Shull, ExxonMobil, Convenience Store Retailing Best Practices, Sunday, 11 a.m. to noon.; Jeffrey T. Dunn, president & CEO, Coca-Cola Co., Sunday, 5:30 to 6:30 p.m.; and Peter Van Stolk, president, Jones Soda Co., Marketing to Today's Youth, Monday, 9 to 10 a.m.
Several of the conferences scheduled during InterBev address issues in packaging. Enhancing Brand Identity & Value Through Shrink Labeling will be presented by Jeffrey Stahl, national sales manager, Seal-It, Sunday, 2:15 to 3:15 p.m.; Will PET Packaging Ever Slow Down? The Dynamics of a "Maturing" Market will be presented by John Maddox, president of Container Consulting, Monday, 10 to 11 a.m.; The Value of Glass given by Mary Ellen Reis, spokesperson, Glass Packaging Institute, Tuesday, 11 a.m. to noon; Plastic Closures: So You Want to Remove Your Closure but You Don't Want Taste and Odor Issues? presented by Philip Ruxton, Croda Universal, Tuesday, 10 to 11 a.m.; and
Advance registration before Sept. 24 for the exhibits only is $99; on-site registration is $125. Advance registration for exhibits and workshops is $169; after that, $249. For further information on the show, contact Reed Exhibitions at 203/840-5668, or [email protected]. Or visit www.interbev.com for registration and information.
The 7 Golden Rules of Package Design given by Robert Wilkes, president, Monaghan & Co., Tuesday, 11:15 a.m. to 12:15 p.m.
Other conferences address issues of Production/Operations, Product Development, and Marketing/Sales. The exhibits and workshop cost $169 for early-bird registration (on or before Sept. 23) and $249 regular rate, for beverage producers, distributors and retailers. Industry supplier registration costs more.
For further information and registration, call the customer service department at 877/853-4587, e-mail [email protected] or visit the show's website at www.interbev.com.
Circle No. 222.

Accurate Label–1045: Custom-printed p-s and glued labels and tags.
ACI Automation Controls–1049
Aetna Group USA–1037: Palletizers, air conveyors, conveying and accumulating equipment.
Alcoa Closures & Flexible Packaging–3230: Debuting new shrink-body labels plus new OPS sleeves from Kama Corp.; OPS has great clarity and gloss but with a 25% yield savings. Also showing new closures, including CSD, water, juice and isotonic markets with enhanced application performance and tamper-band technology.
Aquionics–732: Showing UV equipment for beverage and food industries for disinfecting, dechlorinizing and ozone reduction.
Arkmount Systems–325: Introducing a vf/f/s machine that produces a standup pouch with integrated sipping tube.
Arpac–507: Dual-lane multipackers, plus custom shrink wrappers, case/tray stackers and turners.
BluePrint Automation–605: Versatile equipment for case-packing non-carbonated liquid drink pouches.
Bradford Co.–644
Chep–2516: Part of a worldwide organization for pallet and container pooling.
Color Craft Label–2360
Douglas Machine–2825
DVT Corp.–2854

EAM-Mosca–1430: New automated SMV-2000 strapping system stabilizes high, wobbly palletloads of PET bottles, and aluminum, steel and composite containers. Circle No. 35.
Eastman Chemical–3334
Eco-Pak Products–2262
Emmeti USA–2624: The co. will be showing palletizers, air conveyors, and conveying and accumulating equipment.
Eval Co. of America–1124: Eval™ resins will be shown in a number of packaging industry applications.
Evans Adhesive–3034: Introduces C9450, its next-generation low-temperature hot-melt adhesive.
Exopack–1345: The AquaCrystal™ line of shrink films for beverage multipacking.
Exxon Mobil–1015: The co.'s Fleet Cards make managing any vehicle fleet easier and more economical.
Gamse Lithographing–2245
Griffin-Rutgers–3402: An online high-resolution ink-jet printer, Codajet 6000.

H.B. Fuller–3900: Introduces water-based labeling adhesives, "a family of high-performance, value-added products, delivering superior performance for maximal value." Circle No. 105.
Hammer Lithograph–1457
Imaje–1459: The co.'s small-character ink-jet printers, SB Master and SB Classic, will be exhibited.
InkJet–3449
InteliCoat Technologies–712
Keene Technology–1142
Kisters Kayat–3606: New Kisters CartonMultiPacker packages beverage cans into paperboard cartons and corrugated board.
Klöckner KHS–1731: Offers fluid processing and packaging systems, including processing, continuous blending, filling, pasteurizing, labeling and capping products.

Krones–1709: New Solomodul labeler combines multiple techniques, such as p-s, cold-glue and roll-fed stock. Includes compact bottling table. Circle No. 6.
Linpac Materials Handling–1031
Liqui-Box–2221
Lockwood Greene–2419
Mettler-Toledo–650
MG Industries–3346
MRI Flexible Packaging–2420: Printer/ converter of PE stretch-sleeve labels, OPP roll-fed labels, LDPE stretch-sleeve labels, and PETG and PVC shrink sleeves.
Multiplex–1250
Orbis–2564: The co.'s collapsible and straight-wall containers, and pallets and top caps will be exhibited.

Owens-Illinois–1512:Glass bottles and jars for the beverage, beer, wine and liquor industries will be shown, along with an array of plastic packages for beverage applications. Circle No. 52.
Packaging Concept–2530
PackagingArts–2546
PakTech–3330
Pallets Intl.–3354
Parker Hannifin–742

PDC Intl.–3031: Model R300 sleeve labeler applying shrinkable labels will be accompanied by a new automatic unit enabling splicing on-the-fly. Circle No. 96.
Pechiney Plastic Packaging–813: PET and polyolefin bottles; flexible packaging for standup pouches; shrink-sleeve, stretch and roll-fed labels; and flexible packaging.
Performance Packaging–1035: Flexible and rigid packaging, labels, and a variety of ceramic and vinyl specialty products.
Plastipak Packaging–2242
Posimat–2307: On display, unscramblers and handling equipment.
Prestige Label Co.–445
Prime Plastic Containers–1341
Reliable Plastic Seals–835

Saint-Gobain Performance Plastics–2437: Synflex® beverage dispensing products, including hoses, tubing, bundles. Circle No. 76.
Samuel Strapping Systems–839
Schmalbach Lubeca–3138
Scholle Corp.–2538
Seaquist Closures–524
Septimatech Group–746

Sidel–1921: Showing fillers and cap feeders. Circle No. 10.
Siemens Dematic–2230
SleeveCo–2259: Examples of vinyl sleeves will be exhibited, including a recent teaming with Inmark for a bottled water design targeting children (see PD, Aug. '02).
Sleever Intl.–2349: Full-body shrink-sleeve labels for all beverage markets, gravure-printed to 10 colors on OPS, PET and OPP.

SMI–1444: Shrink wrappers, wraparound case packers. Circle No. 41.

Stoffel Seals Corp.–747: P-s and dry-gum bottle labels, bottle neck tags, elastic string tags, static clings, shelf talkers, mobiles and table tents. Circle No. 116.
Stork Food & Dairy Systems–2236
Tetra Pak–1301: Processing and packaging systems for the beverage industry.

Thermo Detection–3030: The co. will be exhibiting Alexus PureAqua system to detect and remove refillable water bottles prior to washing and filling, sensing gasoline, diesel, alcohols, NOx compounds and more. Circle No. 95.
Universal Packaging Machinery–1302
Vitro Packaging–2430
Willamette Industries–3336
Wulftec Intl.–2703
Zumbiel Packaging–2343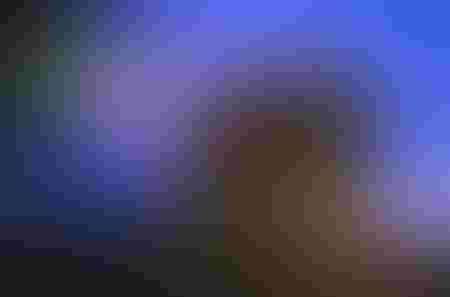 The biennial packaging exhibition brings 2,680 exhibitors from 35 countries (half of them from outside of France) to Paris on November 18 to 22. Two years ago, 111,363 visitors attended Emballage, one-third of them from countries other than France.
Of the exhibitors, 50 percent are showing packaging machinery and 41 percent packaging and materials. The show features several international pavilions, including one from the U.S. New this year will be pavilions for Taiwan and Jordan.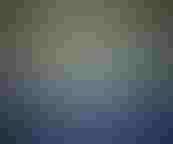 Each year, one country is designated as the guest of honor; this year, it will be our neighbor to the north, Canada. The featured speaker at a special event honoring Canada will be Alan Robinson, chairman and managing director of the Packaging Association of Canada.

The show floor in four halls of the Paris-Nord Villepinte is segmented into 15 sectors: packaging and containers for all products/industrial packaging; packaging and containers for food; packaging and containers for beauty and health; contract packaging; luxury packaging; packaging machines for all products; packaging machines for beauty and health; packaging machines for liquids; printing, decoration, marking, coding and labeling machines; secondary packaging, shipping and storage machines; handling/storage; raw materials, consumable goods and films; international pavilions; packaging machines for food; and the labeling village The IPA World Food Processing exhibition is being held concurrently at Villepinte. One badge allows visitors to enter both shows; two years ago, 25,000 participants took advantage of this opportunity.

Special events
Innovation buffs will especially appreciate the Top Selection, a salute to the 50 best innovations at the show. Special tent cards in the booths will identify the winners. Another new feature is the Pack.Vision, an international look at the major trends in packaging by surveying what is happening with each major material in eight countries. A series of free conference forums scheduled throughout the exhibition provides packagers with an opportunity to discuss major industry issues. And, a highlight of Emballage is the Packaging Oscars awards ceremony, recognizing the year's most innovative packages.

For further information on the show or registration, contact Imex Management at 704/365-0041, e-mail [email protected] or visit the show's website at www.emballage2002.com. Circle No. 223.
Refreshment category evolves
"Soft drinks are undergoing great changes and at a fast pace. But is this a paradigm shift or just a temporary phenomenon?" queried Terry Baker, sales director–labels at AET Films, speaking at AET's Label Institute on The Evolution in the Refreshment Beverage Category.
He defined "refreshment beverages" as carbonated soft drinks, both colas and flavors; non-carbonated, single-serve water; sports drinks; shelf-stable juice and juice drinks; and ready-to-drink teas.

In terms of packaging materials, cans accounted for about 100 billion units in '00 and are projected at that same level through '05. Plastic accounted for about 42 billion units in '00, but will grow to around 60 billion by '05. Glass came in at just under 40 billion units, growing minimally through '05. Aseptics and pouches added very little to the total.

By beverage packaging market, CSDs are growing at 0.4 percent through '05; bottled water at 14.6 percent; sports drinks at 11.1 percent; fruit drinks at 1.2 percent; and RTD teas at 2.6 percent.

Looking at the global CSD market, North America comes in with the largest volume market share, at 35 percent. That is followed by Europe at 23 percent, Latin America at 22 percent, Asia/Australia at 13 percent, and the Middle East/Africa at 7 percent.

Baker summed up by pointing out that innovation in the refreshment beverage category is moving at light speeds. Non-carbonated drinks will drive category growth, and packaging will continue to be the defining brand characteristic in the marketing of beverages. PET containers with plastic labels will be the dominant materials of choice, he said.
Sign up for the Packaging Digest News & Insights newsletter.
You May Also Like
---