My 40-Year Love Affair with Packaging
My 40-Year Love Affair with Packaging
What secrets have I collected these four decades as a packaging media journalist? What achievements do I still want to see?
Chaos best describes my first day in the packaging media business. I started my career August 16, 1982, with Cahners Publishing, the leading business-to-business publisher in the US at the time. It was the first day in the company's new location in the northwest suburbs of Chicago. No one seemed to be in charge. It took me about four hours to find my cubicle, dodging mountains of moving boxes and being bombarded by the cacophony of hundreds of equally confused co-workers.
I was a very green 20-year-old — which had nothing whatsoever to do with sustainability and everything to do with being naive.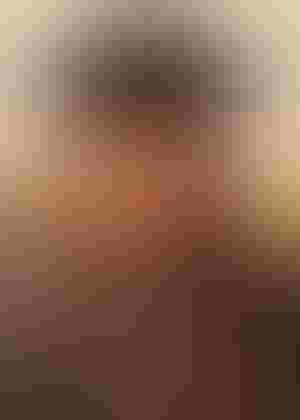 August 1982, the month I graduated from college, I started my packaging media career.
After four decades, I'm harder to impress. But I still do get excited when I see something that I know is way-cool. A clever package design. An inventive new machine.
When I was celebrating my 30th Anniversary 10 years ago, I wrote about some things that stood out then. I'm not going to rehash the past — because it's more important to talk about what's happening now and what might be coming.
Because I believe video is one of the best communication tools for packaging education, I've recorded my thoughts on lessons learned, fun memories, and what I'm keeping tabs on for the future. In fine journalistic fashion, I also have many more questions.
May this video be the start of a conversation or the seed of a new idea. Reach out, I'm still here! [email protected], 630-272-1774.
TRANSCRIPTION
[START WITH A STRONG FOUNDATION]
I've got to say … my first 40 years as a packaging media editor have gone by fast! I've seen a lot and learned a lot.
When I started in 1982, I was so lucky to work with Bruce Holmgren, who was editorial director for Package Engineering magazine. He was a gentleman and a scholar for the industry. He probably wrote hundreds of plant stories, where he would visit a facility and write about the packaging operation there. This was back in the good ole days, before 9-11 and before COVID, when it was easier to get permission to tour a facility. I learned so much from his articles about how packaging operations work — and why they work. Once I started getting into plants and doing my own articles, I knew what to look for and what questions to ask to get the real story.

My mentor Bruce Holmgren taught me so much about packaging and magazine publishing. He is memorialized in the Michigan State School of Packaging Hall of Fame.
I realized early on the value of understanding how packaging machines run and how packaging lines flow. And how, with this understanding, I could also analyze not just a product's packaging design but it's viability in the market. Because if a package can't be run efficiently on a production line, the product is not going to make it.
My advice to anyone, everyone in the industry: Learn the basics of how products are packaged on automated machines, even if that's not your area of interest or expertise. It's the best foundation.
[BRING FAMILY IN]
Try as I might, my family doesn't share my passion for packaging or media publishing. But I have managed to draw some of them into my world a couple times.
In the 1980s, I volunteered my sons Matt and Jake, who were teens at the time, to participate in a consumer panel for a sister publication. They wanted to get insights into what teenagers liked or didn't like about foodservice products. My kids were quoted and had their pictures in an article. They did a great job, and I was so proud of them. We still have copies of that issue.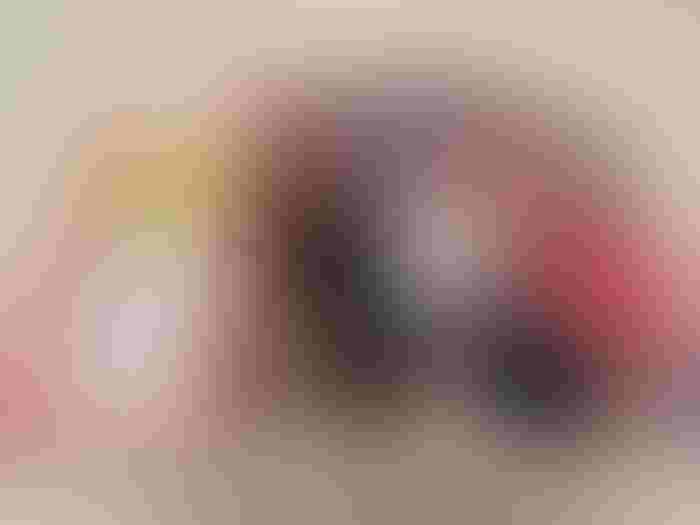 My kids were interviewed for an article! Jake is in the blue top; Matt in red.
More recently, my grandson JJ had a close encounter with a bottle of vodka in the shape of an alien head with dark black eyes that was sitting on my home-office desk. He and I were playing with Marble Run in the same room. He saw the bottle and asked me what it was. I told him I was writing about it for my job and wasn't it cool? He just looked at me and went back to playing. But a couple minutes later, I saw him turn the bottle around so it wasn't looking at him. That still makes me laugh.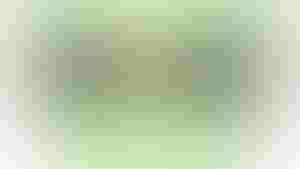 How freaked out would you be if these eyes were looking at you?
[QUESTION SUSTAINABILITY SHIFTS]
Sustainability has shifted quite a bit over the last 20 years, from almost a singular focus on recycling to a much broader and more comprehensive view of a circular economy.
And I hear new ideas all the time, which is great. I had breakfast recently with David Luttenberger, the Global Packaging Director at consumer insights company Mintel. He wants to replace the word "sustainability" with a better description: "responsible." So, we'd be calling it responsible packaging, not sustainable packaging. This makes sense to me, for a couple reasons, but partly because we see more activity here in the US with extended producer responsibility laws or EPR laws for packaging. And "Responsible" broadens the implication beyond environmental to ethical too. I like that.
But there are a couple things about sustainability recently that I don't think I like.
The first one … even though I understand how and why the anti-plastic-packaging movement started, I'm disappointed that brand owners are running away from plastic packaging without a fight; without even trying to explain its value. Many times, from a lifecycle view, plastic packaging is the best option from an environmental point of view. Take clear PET bottles for example. PET is the highest recycled packaging plastic, which means there is an infrastructure in place to process it. Plus, the demand for the recyclate material is healthy and growing as more companies set goals for recycled content in their packages. It's lightweight; has good barrier properties. Why would anyone willingly walk away from it? But here's why I think the recent actions of brand owners are so dangerous: If/when consumer sentiment shifts, how hard will it be to undo the messages that plastic packaging is bad? And you can't tell me that won't or can't happen. Because we saw the demand for single-use mostly plastic packaging spike during the COVID-19 pandemic.
If/when consumer sentiment shifts, how hard will it be to undo the messages that plastic packaging is bad? And you can't tell me that won't or can't happen. Because we saw the demand for single-use mostly plastic packaging spike during the COVID-19 pandemic.
The other hiccup about sustainability today that's got me thinking is this … The bigger picture issue of climate change connects with carbon footprint, and carbon footprint is most definitely connected to packaging. So it makes sense that packaging should shoulder some of the blame for climate change. But, is that really fair to packaging? It seems to me that Packaging is willingly taking on more responsibility for the problem when it is only able to contribute a small part in solving it. Just seems unbalanced to me.
[GIVE SINCERE THANKS]
Putting a product into a package is a physical act that can't be done virtually or at home — at least not in any volume. Many packaging professionals left their homes and continued to work inside manufacturing plants to keep operations running during the COVID-19 pandemic. I want to say Thank You for providing necessary products to the country, to the world, during a scary time. You put yourself at risk and I want to acknowledge that and tell you how much I appreciate what you did for me, for my family, for our country, for our world. Thank you.
[CELEBRATE SUCCESS]
In 1999, I was working for a different publication, Food & Drug Packaging. Ed Landon owned the brand at the time and gave me my big break as an editor-in-chief. Thank you, Ed!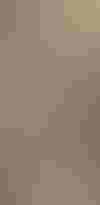 Ed Landon in the mid- to late 1980s, a few years before he became owner of Independent Publishing Co., publisher of Food & Drug Packaging magazine.
Well, that year, on the cusp of the new millennium, the magazine was celebrating its 40th Anniversary. After more than a year of planning, painstaking research, and hundreds of manhours of work, we published a special anniversary issue that looked at the past, present, and future of packaging. It's one of my proudest achievements.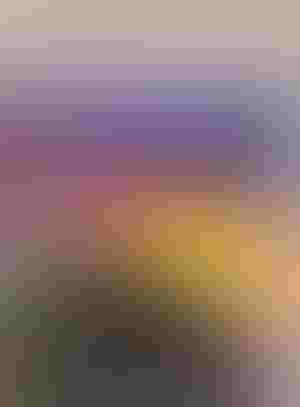 So proud of this 300-plus-page book, looking at the past, present (as of 1999), and future of packaging.
I always try to do my best. And I am so lucky that I have worked with, and I am still working with, professionals who share my propensity for high standards. I'm looking at you, Rick Lingle.
[WATCH EMERGING TECHNOLOGIES]
Here are some of the technologies I'm keeping my eye on for packaging:
• Artificial Intelligence is so interesting. But I've got to ask … how much packaging education and experience do the folks have who are writing these computer programs? I'm going to find out. I think for clearly defined Yes or No questions though, AI is going to do well. So I see good potential for production efficiencies and predictive maintenance. On the packaging design side, I'm still on the fence. I think creativity needs actual intelligence, which is a different kind of AI.
• I think holograms for packaging design, especially for Directions for Use are leading edge, and helpful for the consumer. Would love to see more of this.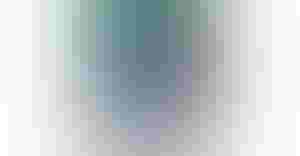 • I see a lot of new potential for package track-and-trace technologies. Product safety and anti-counterfeiting still, of course. But with today's supply chain "disruptions," how powerful would it be to pinpoint exactly where and when items are at any time?
• We need more sensors for food safety … Wait! That's not right … We need to use more sensors to indicate if food is safe to consume or not. That's what I want to say. Because there are many sensor technologies already available, just not widely used. Why do I say this? Mostly because there are so many more ecommerce purchases and direct-to-consumer deliveries today and there's no real safety net for maintaining proper temperature from point A to someone's table. Could be a disaster in the making that you could preempt.
[STEP UP]
Here's some free advice, which you could take or leave.
• To get the recognition and resources you deserve, Packaging Departments must have a seat at the table. That is, they must report directly into the C-suite. If you're not already doing this, fight for it. Hard. Don't report through Marketing, or through Production or Operations. Report directly into upper management. You'll control how your message gets heard and you'll better understand from key executives how packaging can contribute to the company's bottom line and help it achieve its vision.
• Should we reconsider centralized or public purchasing groups? For commodities? Considering today's manufacturing challenges? This might be a good idea for suppliers now, because dedicated manufacturing lines are highly efficient. Is this a step back? Maybe. Maybe not. Like how real estate is driven by Location, Location, Location, Manufacturing is led by Volume. Volume. Volume. I guess I'm longing for the good ole days of dedicated production lines that deliver more profits. Considering today's economy.
• I think Packaging Departments need to establish, maintain, and improve relationships with regulators so you have input into future laws, which I think there will be more of related to packaging. Remember that there's strength in numbers, so find a packaging group that has government connections and knows how to lobby.
Packaging Departments need to establish, maintain, and improve relationships with regulators so you have input into future laws
[PAY IT FORWARD]
I can be quite persistent in tracking down a story, if I think it's a good one. The folks at Kellogg might agree. In the 1990s, the number of packaging innovations coming from them were fast and furious. Every couple of months for seven years, I asked different people in packaging and in public relations if I could do an in-depth article, getting insights into their packaging successes. Someone finally said yes! In 2006, Kellogg was celebrating its 100th Anniversary and was finally open to some publicity. The time was right — and guess who was right there! The profile — which was about 20 pages long, I think — earned me a Gold Award for Editorial Excellence in the Individual/Company Profile category from the American Society of Business Publication Editors.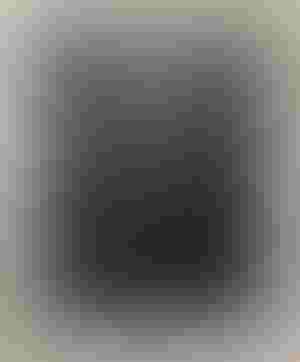 But the recognition isn't the reason that article means so much to me. It's because Kellogg's packaging influenced me much earlier in life. My family has a cottage in beautiful southwest Michigan, about 45 minutes from Kellogg's headquarters in Battle Creek. When I was about 5 or 6 years old, my dad took me and my sisters to the Kellogg plant. This was back when they had public tours. I distinctly remember being mesmerized by the movement and thunder of the machinery that was packaging cereal in single-serve boxes that you could open, pour milk in, and eat right from the box. That event shaped my future and I'm pretty sure I'm a packaging media editor partly because of that experience.
If you can, give kids you know a packaging experience that just might change their life. Draw them into the wonderful world of packaging!
Sign up for the Packaging Digest News & Insights newsletter.
You May Also Like
---