Flexible Packaging Achievement Awards: The pouch still counts
Flexible Packaging Achievement Awards: The pouch still counts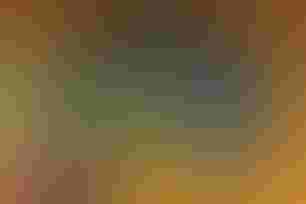 Highest Achievement award-winner, the "Smack Pack" system, from Wyeast Laboratories.
With its multifunctional attributes in the retail, institutional and industrial markets, flexible packaging is packaging that simply cannot be ignored. In fact, according to a recent report cited on Asia-Pacific-foodtechnology.com, flexible structures will see dynamic growth in the food-processing area in the Asia-Pacific region by 2010 and doesn't seem to be faltering in the Americas, either. If the 2007 Flexible Packaging Achievement Awards competition, produced by the Flexible Packaging Assn. (www.flexpack.org) is any indication, the development of diverse and innovative flexible packaging is still strong in the U.S.
View last year's Flexible Packaging Achievement winners at www.packagingdigest.com/ info/fpa06
Announced on Feb. 28 at the FPA's annual meeting in Aventura, FL, the Packaging Achievement winners were judged on outstanding converting and packaging in four categories: packaging excellence; technical innovation; environmental achievement; and printing achievement. This year, the competition received 76 entries. Of those, 19 received a total of 21 Achievement Awards. Ten of the key winners, which include eight Gold awards and one Highest Achievement winner, as well as a winning entry in the Special Citation category for Social Responsibility, are described here.
Click on the headline below to view the individual winners.
Highest Achievement award:
The "Smack Pack" system from Wyeast Laboratories, Inc., Odell, OR
Gold Awards:
Pasta and sauces flourish in retort pouches
(CLP Industries Ltd.,)
Standup bag packs a punch for pita chips
(Genpak)
Mounds' minis make the most of visuals
(American Packaging Corp.)
Foodservice retort pouch is coextruded
(Cryovac Food Packaging Div. of Sealed Air Corp.)
Green packaging: Enviro-friendly candy pack
(C&H Packaging Co.)
Beer-can tote scores for Miller Lite
(Curwood Inc.)
Special Citation for Social Responsibility:
Tamper-evident infant-dose pouch
(LPS Industries)
More information is available:
The entire article, which also details the Silver Award winners, can be found on our website at www.packagingdigest.com/info/silver07.
Sign up for the Packaging Digest News & Insights newsletter.
You May Also Like
---