Pouching peppers in South Africa
Pouching peppers in South Africa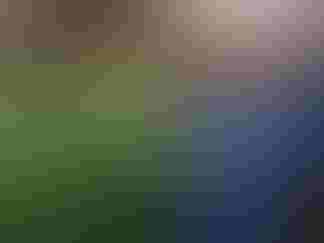 Peppadew Intl. (Pty) Ltd., with headquarters in Johannesburg, South Africa, markets a unique line of sweet, piquant pepper products under the Peppadew™ brand at its factory in Tzaneen, a small town in the Limpopo province in the Northern part of the country. The Peppadew brand of peppers is currently available in 14 countries. Peppadew also has a distributor in the U.S. called Peppadew USA.
The unusual peppery fruit—yes, fruit—was first spotted in 1995 by a farmer in a bush of his Eastern Cape garden. Based on a carefully guarded secret recipe, the versatile Peppadew products are said to deliver the perfect balance of sweet and spicy taste and a trademark crispy texture that have created a "culinary adventure" around the world. This truly South African product is the first fruit launched onto the world market since the kiwi 26 years ago, the company says. The secret process, developed by Peppadew to optimize the quality and taste of the spicy-sweet peppers, is based on a manual picking and deseeding method, which means gainful employment to the local communities.
Today, Peppadew Intl., managed by Anglo American, Mitsubishi and nine managerial shareholders, has registered the plant-growing rights internationally, thus it owns the sole rights to grow and market the product worldwide. In the past five years, the company has grown by as much as 50 to 70 percent a year, with an annual production of 5,000 tons of finished product. Peppadew believes that this growth will continue, as world demand for the peppers continues to thrive. Its product line is available in leading supermarkets and foodservice outlets in South Africa and around the world. The peppers are packed in whole, halved or diced-sweet varieties, and in mild or hot, as well as a pepper-based sauce and a relish. There are also new items, such as pepper-flavored potato chips, which are available across the U.S. And the company estimates about 80 percent of sales come from export markets.
Approximately 40 percent of the peppers are packed into glass jars for retail sales, while about 60 percent serving the catering/foodservice sector were traditionally packed in plastic buckets. Peppadew admits, the packaging needed a change in order to prolong the peppers' shelf life and to enhance operational efficiencies.
With the decision to switch from the buckets to another type of package, Peppadew began evaluating several options and soon started working with Sealed Air's Cryovac Div. (www.cryovac.com) to come up with an alternative package. Since Cryovac's Vertical Pouch Packaging (VPP) technology has proven to be a successful option for packaging fruit in brine in hygienic, highly durable flexible pouches that can prolong shelf life, the idea was fine-tuned for Peppadew with a new, flexible foodservice-sized version that offers substantial advantages over rigid containers, the company reports.
Employing more than 3,000 seasonal workers, the company's modern, 10,000-sq-m production facility in Tzaneen has a cold room where the fruit is stored when received from the fields, as well as a packaging area with two retail bottling/jar lines and two "catering" lines incorporating Cryovac's VPP systems. The facility groups seven buildings, including deseeding halls and a warehouse where the finished product is quarantined for a period of 10 days prior to being labeled and dispatched. In these buildings, the fruit undergoes processes such as deseeding, sorting and extensive washing, followed by blanching, packing and heat treatment to ensure that the peppers are consistently of high quality.
Cryovac provided a turnkey VPP pouch-packaging system to the plant that comprises a product-infeed pump for the pepper brine and a bucket conveyor made by O.M. Eng. (27 11 363 3006), a local Sealed Air company, that carries the peppers to a set of scales provided locally by Accutech (27 11 708 1100), another Sealed Air company. The scales then dispense the proper weight of peppers required. This equipment is connected to the vertical form/fill/seal pouch machine and a discharge conveyor linked to a pasteurizer and a metal detector, both designed and manufactureed by HG Molenaar (27 21 868 2210). The pouching system produces 2-kg flexible film pouches in an unprinted version for the U.S. market and a blue version for the European market.
After 18 months of continuous development, testing, tweaking and staff training, the system is running smoothly, observes Peppadew managing director Phil Ovens. This year, it has become a genuine success, he says. "The learning curve has been a bit steep for both parties, but the results are simply fantastic," he relates. "Training our staff on this sophisticated technology required gigantic efforts, but they have really paid off for us."
The major benefits of the Cryovac VPP technology are prolonged shelf life and enhanced quality assurance. The VPP system is a new concept in packaging that can handle most liquids or liquid/solid food products that can be pumped. It produces Cryovac flexible pouches using a proprietary, 140-micron, coextruded, multilayer, barrier film that, combined with the pouching technology, provides a pack with no headspace. Heat-sealed and separated into finished, hermetic, puncture-resistant pillow packs with high integrity, the pouches can be pasteurized and are ideal for the preservative-free peppers, Ovens points out, thus supporting the strong Peppadew brand identity. The barrier coex film materials have an oxygen permeability rating of less than 2.0 and a moisture vapor transmission rate of 3.10, Sealed Air reports. The material provides the peppers with optimal protection and a shelf life of 24 months, versus four months with the previous rigid buckets, and the flexible structure basically matches the shelf life provided by the glass jars used for the retail consumer portions.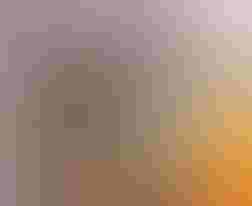 A turnkey vertical pouch-packaging system comprises a product infeed pump for the pepper brine and a bucket conveyor and scales that lead the peppers to a vf/f/s system generating 2-kg foodservice packs.
Other advantages include optimized storage abilities, as the pouch improves space utilization by an estimated 30 to 35 percent and upgrades the sanitation and hygiene of what is now a more protected, enclosed product. The pouches are convenient to open and identify, Ovens notes, help increase safety during handling and reduce waste, as the pouches are more easily discarded than the rigid buckets. These benefits also extend to the deli counters in retail store chains, facilitating product storage and handling, as well as keeping stock full. Moreover, Peppadew says the flexible pouches offer an approximate 30-percent cost savings compared with a comparably sized rigid container, and the new equipment provides significant enhancements in operational efficiency versus hand-filling the buckets.
Thanks to its new packaging, Peppadew is extending its reach in foodservice/catering sectors, including olive bars at retail stores, especially in the U.S. Value-added foodservice customers are also using the product to stuff with cheese, meat or tuna and to enhance pasta salads and antipasto platters, as well as to enhance the flavor of bread, sausages and numerous other food items.
Says Ovens, who leads a committed, professional team that's passionate about the success of the Peppadew brand, "Cryovac VPP is a unique packaging solution for us. We got massive support from Cryovac and had massive determination to make the project happen. Thanks to them, this is a real success story. "
Today, the company says it is looking to introduce a consumer-size standup pouch for chilled counters at retail grocery stores, and has recently acquired a second Cryovac VPP line to boost production and to keep up with "soaring demand" for the peppers.
More information is available:
Accutech, 27 11 708 1100.
HG Molenaar, 27 21 868 2210.
O.M Eng., 27 11 363 3006.
Sign up for the Packaging Digest News & Insights newsletter.
You May Also Like
---