Nanotechnology's promise for food packaging
Nanotechnology's promise for food packaging

The barrier benefits of nanotechnology for food packaging are understood but the regulatory landscape is still uncertain.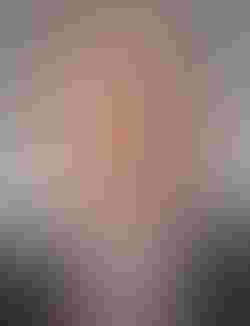 Michael Flanagan
Michael Flanagan, chair of the Food & Beverage Industry Team at national law firm Foley & Lardner, clears up where we stand today.
What's the U.S. regulatory situation regarding nanotechnology in food packaging?
Flanagan: Several U.S. federal agencies play a role in regulating the use of nanotechnology. But the Food and Drug Administration is the principle agency overseeing its regulation in food packaging.

FDA's clearest statement on the subject remains the draft guidance it issued in April 2012. At its core, the guidance recommends a prior safety assessment of products involving nanotechnology using tests that have been validated for nano-scale materials. Because of their size, nano materials can have different chemical, physical or biological properties than their conventionally sized counterpart materials.

And, because of the newness of the technology, there may not be a consensus for a determination that a product is generally recognized as safe, G.R.A.S. So a full market review and approval on a case-by-case basis will likely be warranted.

The primary challenge will be to take the safety studies traditionally required for food and food contact materials and validate them for nano-scale materials. But that's a challenge research scientists and regulators are working to overcome.
Why hasn't this been solved yet?
Flanagan: I'm not suggesting that significant progress hasn't been made, and that a case can't be made through these tools about the safety of nano materials in food packaging. I believe that it can. The challenge is tied in part to the standards that have to be met from a regulatory approval standpoint.
Who is driving the discussion about nanotechnology regulation and why?
Flanagan: FDA and other federal agencies have the obligation to regulate and maintain safety in these areas, and they're obviously playing a significant role. But other stakeholders—including nonprofits and citizen groups, industry representatives and research scientists—are making significant contributions to, if not driving this discussion. 

In many cases, industry trade groups and individual companies desire more certainty so they can make decisions about the development and marketing of products. And it's the scientists' ongoing research and each new demonstrated application for nanotechnology that's fueling the questions surrounding regulations. This pressures regulators, who attempt to keep pace with the rapidly advancing technological process.
How can or does nanotechnology impact food packaging production?
Flanagan: Anticipated or potential impacts include preserving food and gaining longer self-life through the use of nano materials in packaging. Nanotechnology may enable consumers to more effectively gage the freshness of food. It could improve our ability to track and trace products, increase green packaging through the use of nano materials and even enhanced food safety through incorporating nano materials in food handling equipment and food packaging.

It's incredible the scientific breakthroughs and the level of innovation in the packaging area and the potential benefits it could have for companies and consumers. That doesn't mean that all these applications will be here in the next year. But pressure will be placed on companies and on regulators to complete risk assessments to, if possible, pave the way for these innovations.
.
Sign up for the Packaging Digest News & Insights newsletter.
You May Also Like
---