Partnership packs golf, beer for Father's Day
Partnership packs golf, beer for Father's Day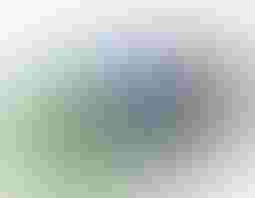 Golfers Ultimate 6-Pack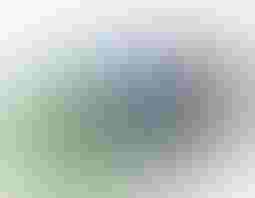 Golfers Ultimate 6-Pack
Bridgestone Golf, the No. 1 ball-fitter in golf, announced today that it is partnering with Michelob ULTRA for the "Golfer's Ultimate 6-Pack" promotion. Just in time for Father's Day, the Golfer's Ultimate 6-Pack is a limited-edition package featuring five Michelob Ultra Slimline cans and a three-ball sleeve of Bridgestone's award-winning e6 golf balls (where legal). 

"Working together with Michelob ULTRA, we have created a fun promotion that is sure to be a winner this Father's Day season," said Dan Murphy, Bridgestone Golf's vp of marketing.
"Michelob ULTRA's partnership with Bridgestone is one of many ways we continue to show our commitment to increasing adult players' experience on and off the course," said Ryan Moore, director, Michelob ULTRA. "The Golfer's Ultimate 6-Pack represents the best of both worlds for adult golfers: the perfect ball for the first 18 holes, and the right beer for the 19th." 

The Golfer's Ultimate 6-Pack will be released on May 23 and is the first retail package to combine Michelob ULTRA with Bridgestone e6 golf balls at the point of purchase. The promotion includes nearly 500,000 sleeves of e6 balls, making this one of the the largest golf ball samplings in recent history.
Bridgestone's e6 golf ball is once again a gold medal winner in Golf Digest's "2011 Hot List," having earned the honor five of the last six years. The e6's three-piece Surlyn cover construction provides the incredible ability to reduce sidespin for increased accuracy and longer distance. The new e6 remains the lowest compression multi-layer ball on the market - perfect for moderate swing speed players looking to limit slices and hooks - and features Bridgestone's new Dual Dimple Technology for improved distance performance. 

With only 95 calories, 2.6g carbs per serving and one exceptionally smooth taste, Michelob ULTRA is the smart choice for adults who live active lifestyles. Michelob ULTRA supports multiple golf events in the U.S., and is the official beer sponsor of the PGA TOUR and the LPGA.
SOURCE; Bridgestone Golf Inc., Anheuser-Busch
Sign up for the Packaging Digest News & Insights newsletter.
You May Also Like
---