Labeler is a sweet solution for ice-cream cone maker
Labeler is a sweet solution for ice-cream cone maker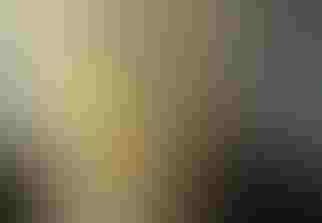 ice_cream_cone_v3
An ice-cream cone is a timeless treat that children of all ages love. For adults, an ice-cream cone might serve as a tasty reminder of quaint and old-fashioned times of their youth. However, for the Joy Cone Ice Cream Cone Co., Hermitage, PA, quaint and old-fashioned are words it doesn't want describing its packaging and warehouse operations, which handle 1.5 billion ice-cream cones/year in two facilities. It prefers modern and efficient, thanks to a recent warehouse-automation and printer/applicator labeling project completed with help from supply-chain automation/integrator Peak Technologies (www.peaktech.com).




Joy Cone began practicing the art of cone baking in 1918, soon after the official birth of the ice-cream cone. Serving retailers, grocers and restaurants, the family and employee-owned company prides itself on time-honored quality. Running more than a dozen product lines and more than 350 SKUs, it is the largest ice-cream cone company in the world.
To improve customer satisfaction and reduce operating costs, Joy Cone implemented new bar-code printer/applicators and labeling systems as part of its overall warehouse-modernization projects at its 215,000-sq-ft warehouse in Hermitage and its 90,000-sq-ft Flagstaff, AZ facility. Previously, Joy Cone had been experiencing a variety of labeling accuracy issues, mostly because it relied on a system of manually recorded product data. According to Joy Cone director of logistics, Brent Fisher, customers were asking for better labeling, with more information and improved accuracy, on the shipment cases.
"We had to track our finished goods more accurately to meet regulatory and customer requirements in the event of a product recall," says Fisher. "In addition, our order-fill accuracy was lower than it is today, and it subjected us to chargebacks or fines for inaccurate shipments."
Previously, all out-of-date coding had been handled via hand-stamp or dot-matrix printing. Inventory records were written into a notebook, and all production information was entered into a computer database using handwritten tags with one tag per pallet. This led to errors, such as incorrect labels being applied to the product or labels being brought to the wrong product line. During the busiest season, errors might run 200 to 300 pallets/day, so efficiency and accuracy needed to be improved.
Optimizing label-application methods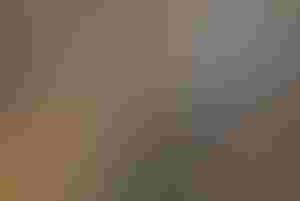 Dual-tamp arms on the printer/applicators, above, swing out to apply one label to the front and one label on the side of each carton without ever touching the cartons. Portable
thermal-desktop printers, below, are used as backups for printing a small quantity of labels for custom orders.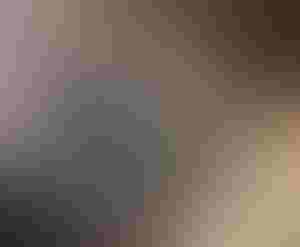 "We experienced some issues fulfilling shipments," explaines Fisher. "Everything was manually labeled and tracked. We would refer to a manual log to locate products in the warehouse, create a pick list and hand-write the case's location. Joy Cone always prides itself on delivering quality cones, so in some instances we had to dispose of product that may have been on the shelf a bit too long, because our labeling system made the cases hard to locate."




As part of an project to automate the warehouse and shipping functions, Joy Cone turned to Peak Technologies to assess its situation and develop a print-and-apply solution to optimize its label-application methods. As a result, Peak helped transform the Joy Cone operation with an automated bar-code/label-application system implemented with little downtime and immediate results.
Joy Cone wanted labels that were readable from different directions, so its tow-motor operators could easily identify the boxes. Peak showed Joy Cone the benefits of using two standard 6x4-in. labels placed on the front and side of the cases as they come down the conveyor instead of a wraparound corner label that uses more material.
To outfit the warehouse, Peak provided 14 CTM 3600 dual-tamp printer/applicators running Zebra Technologies (www.zebra.com) print engines. The dual-tamp arms swing out to apply one label to the front and one label on the side. These printer/applicators apply the labels without ever touching the case, a feature that is especially important to avoid damaging the cases and more importantly, the fragile cones inside. The applicator head gets within 1/8-in. of the case, blows a label onto the case, retracts and does it again.
Peak worked out the sensors, angle and timing of the line to ensure accuracy for the labeling. The label placement was so reliable that Joy Cone redesigned its case graphics specifically around the labeling area. To further enhance the labels for easier identification, customer logos can be printed directly on the label.
Portable printers serve as backups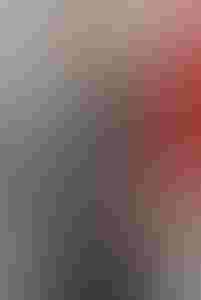 Dual-mode tablet PCs allow operators to change case
parameters directly at the line.
Evaluating the floor space, Joy and Peak determined the best locations for the printer/applicators to ensure they were easy to access for reloading or for servicing. The printer/applicators' layout and direction were set up to allow plug-in flexibility for moving a unit to a different location or easily replacing it with a spare. The layout configuration was also designed to be replicated at other facilities.




Peak also installed 15 Zebra ZM600 portable, thermal-desktop printers to serve as backups for printing small quantities of labels for custom orders or other needs. These printers feature peel-and-present functionality, where a label is printed, but doesn't advance until the previous label is removed, making it easier for the operator to use.
Besides the printer-applicator, Peak provided 13 dual-mode tablet PCs from Xplore Technologies Corp. (www.xploretech.com) that are wall-mounted around the warehouse. These allow operators to change case-label parameters directly at the line, increasing efficiency and reducing the time needed to make changeovers.
"With the printer/applicators, we saw an improvement in accuracy and inventory control overnight," says Fisher. "In terms of tracking inventory for shipping, we went from having weekly out-of-stock products to having almost no out-of stocks, plus we increased our warehouse productivity by about 20 percent due to this automation project."
Corrugated cost savings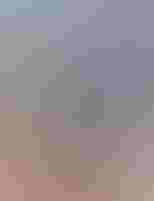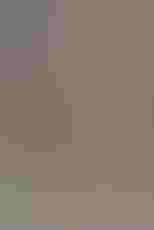 Plug-in flexibility allows printer/ applicators, top,
to be easily moved. Two
standard labels on each case, bottom, make it easy to identify.
According to Fisher, a major benefit came from saving money on printing costs for corrugated cases. As part of its previous labeling system, Joy Cone had been printing cases on demand for each customer. Now, by putting customer information directly on the label, Joy Cone can replace preprinted customer cases with generic cases instead.




Outages greatly reduced
"With our new labeling system, we can purchase a single case style at a higher volume to save money, instead of printing assorted customer cases at lower volumes," explains Fisher. "By switching to generic corrugated, we saved about 10 percent on printing and purchasing. Not only are we saving money, managing inventory is easier. We don't have to worry about locating customers' preprinted boxes, so our production outages have been greatly reduced."
In addition to the equipment recommendations and installation, Peak provided all of the consumables, such as labels and printer ribbons. The warehouses contain a lot of static electricity, so Peak recommended that Joy Cone use antistatic ribbons. Peak also provided employee training on the new equipment along with a service agreement in which it handles all service and maintenance.
"Peak has been great at ongoing training and support, as well as maintenance and service," says Fisher. "We've had a good response regarding technical issues. They come in on a regular basis to maintain the printers, and if any parts are needed, they're covered. This allows us to spend our time fine tuning our systems, not on maintaining printers."
Fisher says he is very pleased with the results they experienced with Peak. "We haven't had any problems or line shutdowns because of printer/applicator failure," he says. "Peak's expertise was vital in getting the new system up and running quickly with virtually no downtime." The Peak and Joy Cone partnership has resulted in a modernized and efficient automated-labeling system that allows Joy Cone to do what it does best—bring a smile to the faces of those enjoying its world-famous ice-cream cones.
Sign up for the Packaging Digest News & Insights newsletter.
You May Also Like
---