4 ways packaging can fulfill its 'special needs'
4 ways packaging can fulfill its 'special needs'
October is National Disabilities Employment Awareness month and a good time to remind packaging professionals of their options in providing jobs and fostering new career paths for qualified people who face barriers to employment because of disabilities.
Three years ago, Packaging Digest recognized this occasion by profiling the new-at-the-time expanded kit assembly operation for Lighthouse for the Blind-St. Louis (also known as LHB Industries Inc.). The not-for-profit manufacturing and packaging company augmented its government contracts with retail sales—and provided more job opportunities for its vision-impaired workforce—with the 2014 acquisition of the Quake Kare line of ER Emergency Ready Disaster Preparedness kits.
Then in 2015, LHB bought the Tear Mender product line of adhesives and sealants, which are filled, packaged and shipped by employees who are visually impaired.
Now, LHB's growth continues with its recent acquisition of RapidFix brand of adhesives from Boss Products USA LLC. RapidFix bonding products are sold by Ace Hardware, NAPA, Advance Auto Parts, The Pep Boys, Amazon and other retailers in the automotive, hardware and marine industries. The RapidFix deal is expected to increase LHB revenues and employment in St. Louis County by expanding operations, providing even more employment for people who are legally blind.
"We are very proud of our skilled employees in both of our production plants, and we are proud of our mission-specific staff members who develop, sustain and provide our meaningful programs for the blind community in Missouri and Illinois," organization president John Thompson said in a press release. "With RapidFix, Quake Kare and Tear Mender, Lighthouse for the Blind-Saint Louis is demonstrating that it makes good sense for non-profit entities to pursue opportunities to enhance their service missions with new approaches for strategic acquisitions and collaborations that can generate revenue to support social service programs."
Beneficial in so many ways
The advantages are well known to another non-profit business: Intandem Solutions is a social enterprise that offers customized supply chain solutions for assembly, packaging, order fullfillment, warehousing and liquidated goods processing. It has four sites in western New York and is looking for more projects that will enable it to create more jobs for people with disabilities.
In this exclusive Packaging Digest interview, Brian Eddy, director, marketing and business development for Intandem Solutions, explains the challenges, the opportunities (especially with ecommerce) and the benefits for packaging professionals in working with people with disabilities (PWD).
What are some of the business benefits of working with PWD?
Eddy: I have more than 20 years of experience building innovative, sustainable, social enterprise businesses and can tell you that there are many benefits in working with people with disabilities. Companies can:
1. Meet social, diversity and inclusion goals: Hiring PWD helps many brands and companies achieve diversity and inclusion goals. Plus, studies have shown more than 70% of customers would switch to a brand that supports a worthy social cause. P&G, for example, has had huge success in its Tambrands flexi-center in Maine hiring PWD doing point-of-purchase (POP) displays and pack-outs. In addition, a lot of Fortune 500 companies outsource some of their non-core packaging-related functions to integrated social enterprises that have a disabled and non-disabled workforce working side-by-side.
2. Foster brand loyalty: PWD have huge buying power and are loyal to brands. They represent a customer base most companies overlook.
3. Realize low turnover/absentee-ism: The unemployment rate for PWD in the U.S. is extremely high (80%) despite many efforts, including companies hiring them, State's efforts and other efforts to bring more awareness to this huge social issue (such as National Disabilities Employment Awareness month in October). Yet, once hired, PWD typically have much lower turnover and absentee rates.
4. Help sustainability efforts: The push to have zero-waste goals and create packaging designs that are green is another area where PWD can help. Most of the reverse logistics functions and operations with these efforts are repetitive and high-touch in nature. This is one area where companies can leverage this labor pool and achieve the triple bottom line (people-planet-profit).
What are the biggest challenges in working with people with disabilities (PWD) and how are they solved?
Eddy: One of the biggest challenges that occurs with companies looking to hire PWD is overcoming the myths that are associated with this untapped workforce pool. There are organizations like USBLN.org that help assist companies with this, and consultants whom are subject-matter experts with PWD are often tapped to help companies. Also, many states have Vocational Rehab programs that offer support and resources for companies that tap disabled workers.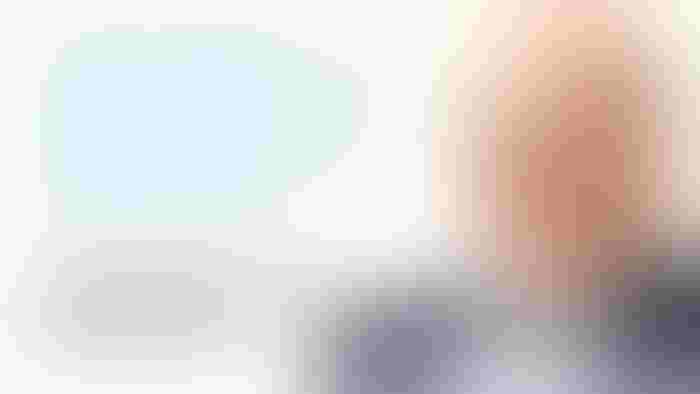 How are these operations positioned for the growing ecommerce market for direct-to-consumer packing and shipping?
Eddy: Many non-profit social enterprises operate fulfillment centers that are suited for omni-channels and doing direct-to-consumer order fulfillment. Some do subscription-based fulfilment which is a growing trend, and requires specialized packaging operations to enhance the consumer's buying experience. A majority of the non-profit social enterprises do secondary packaging, contract packaging, kitting, assembly and various other customized packaging. These non-profits have sites that are located throughout the U.S. and offer cost-effective, responsive ecommerce solutions for any sized company.
What can any packaging operation learn from training practices used with disabled people?
Eddy: What most have found is, hiring disabled folks helps to improve overall morale, and having a diverse workforce is a common practice. There are so many types of disabilities and many are not visible. The data gathered by some indicate that cost to accommodate is a low cost, turnover is less and many indicate they wished they would have done this sooner.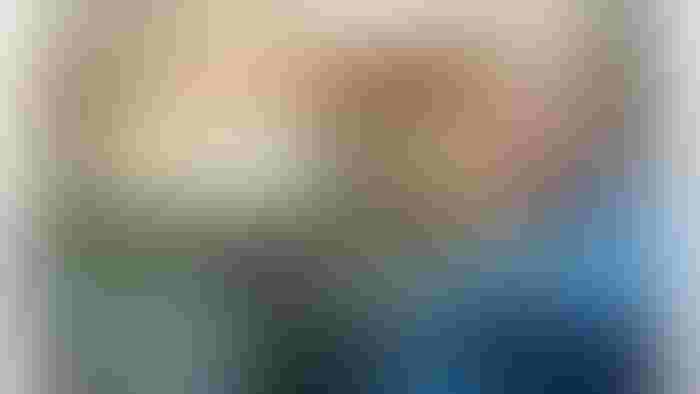 Good morale is just one of many positive outcomes of working with the disabled. Photo courtesy of Intandem Solutions.
People with disabilities suffer an unemployment rate near 80%. What typically happens during National Disabilities Employment Awareness month (NDEAM) to bring attention to this issue?
Eddy: The unemployment rate for PWD remains high in the U.S., with folks having severe disabilities having the highest rates. Many of the intellectually and development disabled find employment within non-profits, and some of these organizations have supports to help locate the right jobs and placements within their local communities.
Each October, the U.S. Dept. of Labor's awareness campaign helps put a national spotlight on this disability employment issue. Each year there is a new theme, and a calendar of events each week throughout that month. This year's theme is "Inclusion Drives Innovation." More info can be found at https://www.dol.gov/odep/topics/ndeam/.
***************************************************************************
This fall, boost your packaging expertise and discover more solutions by attending MinnPack 2017 (Nov. 8-9; Minneapolis), the largest Advanced Design & Manufacturing Event in the Midwest. Register today!


Sign up for the Packaging Digest News & Insights newsletter.
You May Also Like
---