Medical packaging 101: Basics medical device companies need to know
Medical packaging 101: Basics medical device companies need to know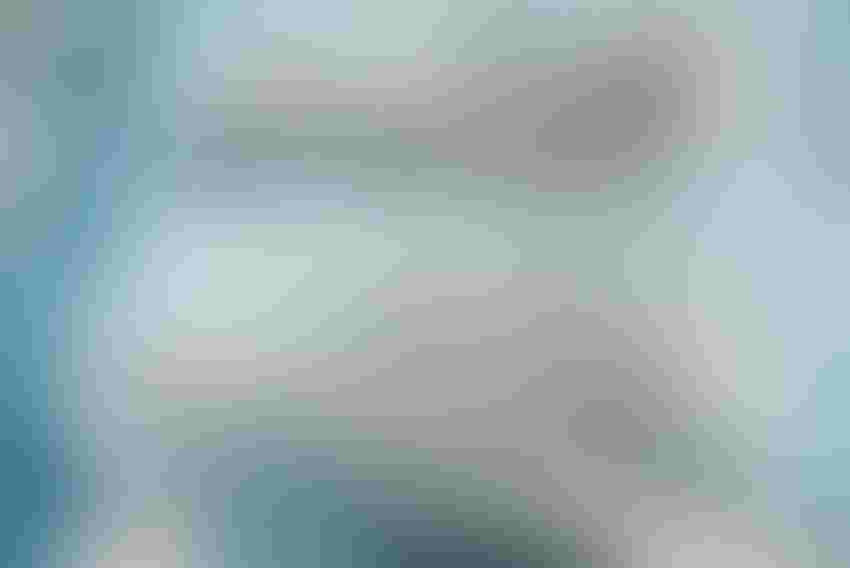 Pouch or tray for your medical device? That will depend on the product, the sterilization method and your budget.
Neil Thompson
In the medical device industry, the product is the main thing. It has to be safe. It has to be efficacious. It has to be…packaged?
Packaging often gets short shrift, but it's so important. Its design affects storage efficiency. Its appearance can make a company's product stand out from competitive products. It keeps the product sterile. With so many required validations for a device, package testing and lead times are usually overlooked. If not properly planned for upfront, packaging can significantly delay timelines. Here is a breakdown of the design, sterilization, testing requirements, and validation processes medical device companies need to consider when tackling a packaging project.
Package design considerations
Most medical devices are packaged either in a pouch or a tray. Pouches have two- to four-week manufacturing lead times and they cost less than a dollar per pouch. Trays can be more aesthetically pleasing and provide more protection. If a company wants to minimize lead times and drive down material and equipment costs, pouches are the clear choice. On the other hand, if the budget and the timeline can accommodate tray design, then trays are usually the better option.
Pouch and tray lid materials mainly consist of Tyvek, foil and a few clear polymer variations. Tray materials consist of polyethylene terephthalate glycol (PETG), polyvinyl chloride (PVC), polycarbonate (PC), polypropylene (PP) and high impact polystyrene (HIPS). PETG tends to be the most commonly used material; it is transparent, has good mechanical properties and is compatible with the most common types of sterilization methods.
Material selection is largely dependent on sterilization method. Moreover, if a medical device has sharp features, thicker materials may be needed or additional protective packaging materials may be required (such as protective sleeves or retaining lids).
Sterilization options
The most common sterilization methods for medical devices are gamma, electron beam (E-beam), ethylene oxide (ETO) and autoclave. For all sterilization methods, it is important to select a material that will allow the sterilant to penetrate the product. Also, selecting a material that will not break down during the sterilization process or cause a change in color to the packaging and device material is key.
For sterilization methods that include steam or gas, selecting a material that is porous enough for the vapor to penetrate is necessary. It is always advised to do a trial run with the materials and sterilization method chosen so there are no surprises during the validation phase. Generally, gamma sterilization is a fast and effective method that is recommended (if the device can handle it).
Package testing requirements
For medical devices, package validation testing is outlined in ISO 11607 and consists of seal integrity (seal strength), material integrity (bubble leak), distribution testing, and package aging. Package aging has the longest lead time. Aging tests can range from one month to six months depending on the desired shelf life, so it is important that this is factored into the timeline during the planning stage. The final packaging assembly must be conditioned as it would be in real life before executing any testing (that is, the product should be sterilized before it undergoes packaging testing).
Validation processes
The validation process for sterile packaging consists of package integrity, shelf life and establishing sterility assurance level. Package integrity and shelf life are covered by the ISO 11607 standard, but with sterilization, there are different standards based on the method chosen.
Gamma and E-beam sterilization, for instance, follow the ISO 11137 standard. In this standard, sterilization dosage is set by the product's bioburden and the desired sterility assurance level (SAL). Bioburden is the amount of bacteria on the product introduced by the manufacturing process. SAL is the probability that a unit subjected to sterilization remains non-sterile. The most common SAL is 10-6 (that is, a one in a million chance of a non-sterile unit). A SAL of 10-6 is typically what all hospitals require of most medical devices. However, there are exceptions for certain types of biological implants.
Along with sterilization validations, quarterly sterilization audits ensure that the manufacturing process is producing sterile devices.
Conclusion
Oftentimes, especially with companies working on their flagship product, the product is the star that gets top billing. Think of packaging as the supporting actor who steals a scene or two. Because packaging involves many design and testing aspects, it is best to start its development as soon as possible in the product's development. Also, to avoid costly mistakes, make sure to work with experienced packaging professionals who know the appropriate testing procedures that meet requirements of the governing agency, the Food and Drug Administration (FDA). 
Neil Thompson is business development manager of Steriliant LLC, a one-stop shop for medical device companies' packaging needs. Started by experienced medical device engineers and project managers, Steriliant provides packaging design, material and equipment procurement, protocol and report writing, and contract manufacturing sourcing.
Sign up for the Packaging Digest News & Insights newsletter.
You May Also Like
---