Campbell's soup pops into Warhol-inspired packaging
Campbell's soup pops into Warhol-inspired packaging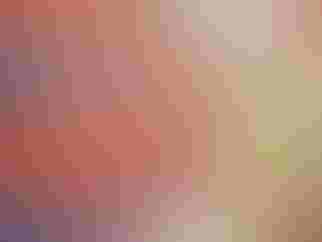 Campbell's Warhol soup cans
Campbell
To celebrate the 50th anniversary of Andy Warhol's 1962 famed work,
32 Campbell's Soup Cans
, Campbell Soup Company is introducing limited-edition cans of Campbell's Condensed Tomato soup with labels derived from original Warhol artwork. The four specially-designed labels reflect Warhol's pop-art style and use vibrant, eye-catching color combinations like orange and blue, and pink and teal.
When asked why he painted Campbell's soup cans, Warhol famously quipped, "I used to have the same [Campbell's soup] lunch every day for twenty years." For his first solo gallery exhibition held in Los Angeles in 1962, Warhol exhibited his famous paintings of Campbell's soup - 32 Campbell's Soup Cans. Each of the thirty-two canvases depicted one variety of soup and was displayed side-by-side like cans of soup on a grocery store shelf. The painting helped launch Warhol's career and ushered in Pop Art as a major art movement in the United States.
"Campbell's Condensed soup is an iconic brand. And thanks to Andy Warhol's inspired paintings, Campbell's soup will always be linked to the Pop Art movement," said Ed Carolan, Vice President & General Manager, Campbell North America. "This Fall, to honor the golden anniversary of his first gallery exhibit, we'll celebrate Warhol and soup by releasing limited-edition Campbell's Tomato soup cans and making Andy's art available in the soup aisle of grocery stores." 

"In 1962, Andy Warhol changed the trajectory of contemporary art by depicting Campbell soup cans on canvas," said Michael Hermann, Director of Licensing at The Andy Warhol Foundation. "It is only fitting that fifty years later we celebrate the enduring legacy of these two American icons by coming full circle and bringing his art back to the Campbell soup cans that provided him with inspiration."
The limited-edition cans were produced under license from The Andy Warhol Foundation, a not-for-profit corporation that promotes the visual arts. Beginning Sunday, Sept. 2, the cans will be exclusively available at most Target locations nationwide for $.75 per 10.75-ounce can, while supplies last.
Campbell Soup Company and Andy Warhol
While Campbell did not commission Warhol to paint the original soup cans, the company is proud to be associated with his work and currently displays an original Warhol painting at its headquarters in Camden, N.J. When the Campbell brand was featured in Warhol's artwork starting in 1962, then President and CEO, William Beverly Murphy, indicated that he had some initial concern. The company took a "wait and see" approach and quickly became a supporter of Warhol's work - sending him cases of Campbell's Condensed Tomato soup, commissioning two paintings and establishing the Andy Warhol Scholarship Fund with the New York Art Academy.
Most recently, Campbell partnered with The Metropolitan Museum of Art in New York as a sponsor of the education and concerts and lectures programs associated with the exhibition Regarding Warhol: Sixty Artists, Fifty Years, which opens on Tuesday, Sept. 18.
15 Minutes of Fame in The Digital Age
Warhol is often quoted for his bold statement, "In the future, everybody will be world-famous for 15 minutes." Campbell is giving people the opportunity to realize their own "15 Minutes of Fame" by transforming their photo on Facebook into a Warhol-inspired work of art to share with friends. A few lucky fans' photos will be featured as the cover photo on the Campbell's Condensed Facebook page.
Visit http://artofsoup.com to find the "Pop Art Portrait" photo application as well as other Warhol-inspired games and activities.

Source: Campbell Soup Co. via Business Wire
.
Sign up for the Packaging Digest News & Insights newsletter.
You May Also Like
---