Candy icons Mike and Ike Return
Candy icons Mike and Ike Return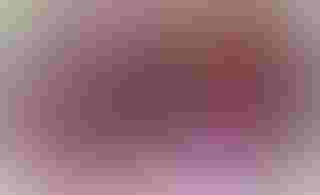 B –– daily - Candy icons .jpg
Just Born Inc., makers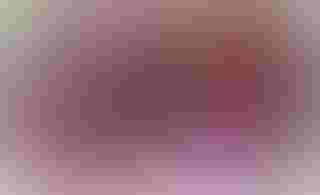 B –– daily - Candy icons .jpg
of MIKE AND IKE, PEEPS, HOT TAMALES and GOLDENBERG'S PEANUT CHEWS candies, confirms rumors that the legendary candy duo, Mike and Ike, have re-united. The candy duo cited irreconcilable creative differences a year ago, which caused them to stop collaborating on their famous fruit chewy candies. 

Mike and Ike are re-uniting for the love of their fans and their passion for MIKE and IKE® candy. The company says the business partners will still be involved with music and art, but are now refocused on what they are most passionate about -- MIKE AND IKE candy. 

As part of their comeback, Mike and Ike have even agreed to let Hollywood make a movie trailer about their return. The Return of Mike and IkeTM Movie Trailer will air on national television beginning in June. The celebrity candy duo once gain breaks the mold, doing things that no other candy brand is doing.

Mike and Ike have collaborated to make their candy better than ever with a new package design and the addition of real fruit juice and amplified fruit flavor for all of the fruit varieties of MIKE AND IKE candy. The return of Mike and Ike also brings a new flavor "Strawberry Reunion" to shelves this spring. Other flavors in the line include Original Fruits, Tropical Typhoon, RedRageous, Berry Blast, Lemonade Blends, Italian Ice, Jolly Joes and ZOURS®. All MIKE AND IKE® flavors are available at major retailers nationwide in multiple sizes including a 5 ounce theater box with a suggested retail price ranging from $.99 - $1.39, an 8.3 ounce, "The Big Box" ranging from $1.69 - $2.09 and a new 10 ounce re-sealable stand-up bag ranging from $2.79 - $3.19.

"Mike and Ike came back to their number one passion of making great tasting candy," says Donald Houston, senior marketing manager, Just Born Candy. "Now, all of the flavors of Mike and Ike® have an amplified fruit flavor and taste even better."


Consumer Engagement Programs for the Return of Mike and Ike
As a result of the return, MIKE AND IKE executives have been working with Mike and Ike non-stop to develop many exciting 2013 events to help fans celebrate. The new packaging is fun, colorful and contemporary. Retailers will feature new MIKE AND IKE® displays with a sleek black design. The packaging has a message informing consumers that the feud is over and Mike and Ike are back.

The new mikeandike.com website has been launched. It combines social media feeds such as Twitter and Instagram, with product and promotional information. Here, fans can see what Mike and Ike are up to and learn about what's new and what's next."The MIKE AND IKE Movie Mania Promotion" will run from May to September 2013. It will encourage fans of the candy to enter to win movie tickets, a home theater system and other prizes to support both the movie theater candy the brand is famous for, and the upcoming movie trailer about the return of Mike and Ike. This promotion will live on mikeandike.com.

The Return of Mike and IkeM Movie Trailer appeared on the new website in late March, and will be in Facebook ads in May and included in spots on national TV beginning in June. Radio ads and billboard advertising will continue to promote The Return of Mike and Ike.
Sign up for the Packaging Digest News & Insights newsletter.
You May Also Like
---