Coors, Zima star in a new film
Coors, Zima star in a new film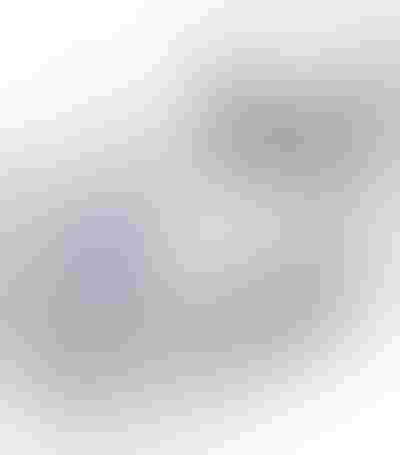 Packaging represents one of the most important in-store tactics for selling consumer products. Companies can spend hundreds of millions of dollars developing just the right combination of colors, graphics, shapes and sizes to help their products stand out in the cluttered retail environment. New packaging can very quickly rejuvenate a mature product, as well as stimulate sales in a very short period of time.
The Coors Brewing Co. of Golden, CO, has always recognized the powerful impact that packaging can have on the success of its products, especially now, in the highly competitive, $67-billion beer market. The company's earliest flash of innovation came in 1959, when it introduced the first two-piece aluminum beverage can. Since then, Coors has often led the market in developing new ways to package and display its products.
In 2000, for example, the company developed a contour can with a full-body shrink label, using ExxonMobil Chemical's Roll On Shrink On (ROSO) oriented polypropylene film, for its Killian's® Irish Red™ Premium Lager. Soon after, several beverage companies, realizing the graphic possibilities of labels, followed suit by launching similar cans.
Now, once again leading the way, Coors has switched from paper labels on its 12-oz bottles of Coors Original®, Zima® and Coors Light® (in some areas) to new film labels that it believes will outshine its competitors' packaging. The new labels are made from Label-Lyte® 85 LP-200M, a BOPP film created by ExxonMobil to replace metallized paper in water-based, cold-glue, cut-and-stack labeling applications.
"Coors collaborates with us to continually push the envelope for packaging solutions," says Terry Jensen, senior market development manager, ExxonMobil. "In this case, Coors wanted a label that would simultaneously strengthen its brand identity, enhance display flexibility in a variety of settings, and reduce production costs. The answer was clear: a film label that was a replacement and improvement over paper. But, achieving each of those objectives presented a unique set of challenges."
Film labels shine
When ExxonMobil began the process of developing Label-Lyte 85 LP, it did so to fill a void in the marketplace. At the time, film was virtually unused in cold-glue labeling applications, which use a water-based adhesive that dries by being absorbed into the label substrate. Plastic film cannot absorb water, and thus cannot normally be adhered to a bottle through cold-glue technology.
To make film a viable alternative, ExxonMobil engineered a substrate that uses a proprietary coating on the backside of the label stock that absorbs water, making adhesion possible. ExxonMobil then spent nearly two years collaborating with Coors and Printera Corp., a Toronto-based label and packaging converter, to fine-tune the machining characteristics of its newest film.
The major aesthetic advantage of new 3.4-mil, one-side-metallized Label-Lyte 85 LP is that it features a mirror finish that is unattainable with paper, which must be embossed in order to wrap smoothly around a bottle during labeling. Explains Steve Ablatt, vice president, sales & marketing?Americas for Printera, "Sometimes when you buy a bottle of beer, you might notice that an edge of the label has lifted off from the container. That's called flagging. The reason that you have flagging is that the fibers in the paper make it stiff. But, when you emboss the paper, you break down those fibers, so that the paper no longer has that stiffness, and can be wrapped around the container without flagging. Plastic film does not have that stiffness, so it readily wraps around the contour of a bottle."
In the case of Coors, the high-sheen appearance of the smooth film label significantly boosts the graphic appeal of its brand colors. Coor's Original is inviting, in rich, lustrous gold body and neck labels, with the dark blue and silver Coor's logo, accompanied by the burnished red of the "Original" type. Coor's Light, "The Silver Bullet®," shines in silver and red, while Zima makes a cool, polished statement in glossy black, blue and silver.
Says ExxonMobil's Jensen, "The outstanding print quality that metallized film provides over paper is a key advantage to consumer product marketers, especially when a particular color, such as Coors silver, is so important to the brand."
Because film is resistant to moisture, the new film also has the ability to withstand humid and even wet conditions, such as ice chests?which is where many beer bottles find themselves. According to Jensen, Label-Lyte 85 LP won't fall apart when exposed to moisture the way paper does. "This new film passes twenty-four-, twenty-eight- and seventy-two-hour ice-chest testing, thus alleviating the problems of curl, flagging, tearing and wrinkling that paper labels experience," he says.
The price is right
For beer and other beverage bottle packagers, the introduction of a film label with such stunning visual properties that also resists degradation from water, in a cold-glue-compatible format is ideal from a cost standpoint. According to Jensen, cold-glue label application is the method most used by these high-speed, high-volume bottlers, and "Label-Lyte 85 LP allows them to go to film without having to change their existing labeling equipment or their adhesive."
According to ExxonMobil, bottlers that use the film label can enjoy higher per-minute speeds on magazine-fed labelers, such as Krones Topmatic® and Solomatic® labeling machines.
And, adds the company, in trials on commercial bottling equipment, Label-Lyte 85 LP reduced glue usage by up to 50 percent compared to paper labels, which can translate into significant cost savings for the bottler.
In the case of Coors, the move to film labels also came with minimal costs to the converter, as well. Explains Printera's Ablatt, "As a leading provider of labels to Coors and many other household name brands, we recognized the print-quality advantages that the durable new film offers our clients. The key benefit to us, though, is that using Label-Lyte 85 LP film required little capital investment." The labels get printed on the same gravure web presses that Printera uses for high-speed, high-volume paper runs, with only slight proprietary modifications.
"In just the first few months of using Label Lyte 85 film, we've seen a definite competitive advantage," Ablatt adds.
More information is available:
Film: ExxonMobil Chemical Co., Films Business, 315/966-1000. Circle No. 208.
Label converting: Printera Corp., 416/299-0805. Circle No. 209.
Labelers: Krones, Inc., 414/409-4000. Circle No. 210.
Sign up for the Packaging Digest News & Insights newsletter.
You May Also Like
---