Cosmeceuticals company lifts filling productivity
Cosmeceuticals company lifts filling productivity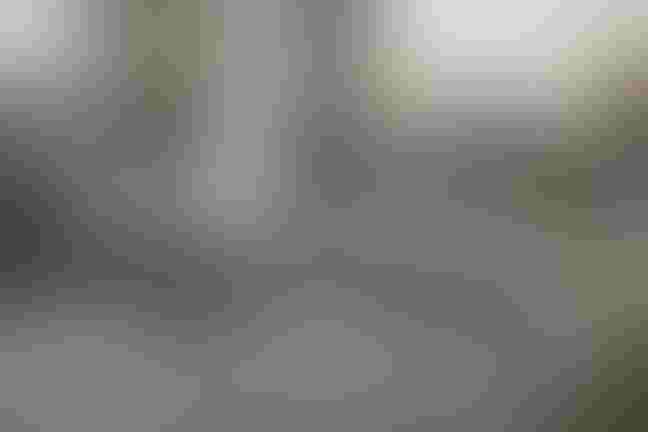 The customized filling system uses an integrated conveyor, of which the speed, loading and drive-end configuration is engineered to closely match the mechanics of the filler.

Hawknad Mfg. Industries, Inc. of Alexandria, VA, has tripled its filling productivity by installing a customized TurboFil (www.turbofil.com) UniPuck® adjustable in-line filling system. The automated system uses patent-pending UniPucks to steady and fill bottles and jars of different shapes and sizes. Before the January 2006 installation of the UniPuck filling system, Hawknad (www.clear-n-smooth.com) had been manually filling its bottles and jars for a decade. While manual operation allowed the company to work with a variety of container shapes, it limited Hawknad's filling capacity to 2,000 units/day.

In a typical 8-hr shift, Hawknad now fills 6,000 bottles with a variety of lotions and creams, from the complexion lightening creams that launched the business in 1990 as an ethnic skincare specialist to the company's newer acne lotions for all skin types. All of the bright white containers are supplied by TricorBraun (www.tricorbraun.com), including the 6-oz Silique tottle that eases dispensing of high-viscosity lotions for end consumers.
The tottles, which essentially are bottles that stand on their caps, presented two challenges when Hawknad looked to automate the filling operation: The tottles needed to be steadied by a puck system, and they needed to be filled from the bottom-up. Hawknad president and CEO Charles Dankwah, who also happens to be a former Shell Oil chemist, logically began searching for a suitable system with extensive research. "I went to a lot of trade shows," Dankwah recalls. "I always went to the packaging line show in New York, EastPack and also the pharamceutical show they have every March[Interphex]."
By the time EastPack 2005 rolled into New York's Javits Convention Center, Dankwah had decided to go with the UniPuck adjustable in-line filling system because the easily adjusted pucks allowed quick changeovers between different types of containers while the in-line filling heads could be used for top or bottom filling. TurboFil Packaging Machines LLC worked with partners FlexLink Systems (www.flexlink.com) and SureKap, Inc., (www.surekap.com) to create a small, automated filling system that not only met Dankwah's requirements but was engineered to work as one unit. "The way we supplied the conveyor and the way that he [TurboFil general manager Eli Uriel] integrated it into the TurboFil machine: it matches his machine," says FlexLink regional sales representative Bill O'Donnell. "It looks like it was built as part of the machine. It does not look as if he built the filling machine, then we built the conveyor and the two of us took a roll of duct tape and put them together. It's a very smooth, clean, integrated look that interfaces well with his machine."
Hawknad's system is designed to be manually loaded with container-filled UniPucks and carry those pucks to a filling station for collection. "When the fifth bottle comes into place, it trips a sensor that signals the machine to lift the first four bottles, fill them and lower the bottles gradually," Dankwah explains. According to Deborah C. Smook, TurboFil marketing and business development vp, the off-line filling offers two distinct advantages over systems that fill bottles on a moving conveyor. "Filling the bottles out of line works well when there is a liquid spill," she explains. "In a case of a liquid spill, you'll only be cleaning a plate instead of a moving conveyor."
Hawknad's filler was custom-configured with four, stainless-steel, piston filler heads with positive shutoff nozzles, which TurboFil says offers high precision (±0.2 percent volume deviation), nonsplash and nondrip operation. TurboFil has many different types of filler heads available, including vacuum fillers for the perfume industry. The Hawknad system was designed to fill bottles from the bottom-up with high-viscosity creams and lotions, and its four heads work together to complete 50 filling cycles/min and are constructed to withstand washdown environments.
"Another mechanism pushes the loop conveyor, then the bottles go into the capper, which applies the caps onto the bottles and tightens them," Dankwah explains. The SureKap SK6000-SP six-spindle capper is a fully automatic, straight-line machine with a head-mounted, heavy-duty straight shoot.
The bottles then go into an Enercon induction sealer, which Hawknad purchased separately from the TurboFil system. The induction sealer allows Hawknad to seal liners under the bottle caps without system warm-up delays. The sealer also is green: According to Enercon Industries Corp. (www.enerconind.com), induction sealing components operate using one-tenth the energy required by conducting components.
After the bottles are sealed and capped, screen-printed labels from Topflight Corp. (www.topflight.com) are applied. Because Hawknad products need to appeal to a variety of cultures across the globe, Dankwah wanted a very vibrant look. "About 70-percent is exported outside of North America," says the company president and CEO. In addition to African markets such as Nigeria, Camaroon, Uganda and Dawknah's own home country of Ghana, Hawknad also sells to European markets such as France, Germany, U.K. and Ireland, and Middle Eastern markets such as Saudi Arabia.
"I was trying to use regular gold ink on Hawknad's labels, it was more of a satin-look," Diane Harton of Topflight recalls. "He wanted something more vivid and shiny." Topflight moved to a new printing process, which Harton says is a "company secret," that involves laying down a material that makes regular gold ink take on some of the reflective characteristics of foil stamping without the costs. Most of Hawknad's labels are printed on polypropylene stock with two to five spot colors. Some labels are printed using four-color process.
Hawknad has come a long way since the company was founded by a group of chemical engineers in 1990. The business, which used to rely on an outside laboratory for all its manufacturing and packaging, now occupies a 10,600-sq-ft plant that houses approximately $680,000 worth of equipment. The company is named after its president and CEO: Hawknad is Dankwah spelled backwards. Partly due to Dankwah's background as a chemist, Hawknad maintains active research and development teams to focus on product development. While firmly rooted in its ethnic skincare business with its complexion lightening creams, Hawknad is looking to expand to new markets, thanks in part to the company's new filling capabilities. Dankwah even implied that Hawknad is looking into helping people safely pursue a darker hue: "We're not into the sunscreen business… yet."
Sign up for the Packaging Digest News & Insights newsletter.
You May Also Like
---