Disney graphics add kid-appeal to Ready Pac salads, mini-meals
Disney graphics add kid-appeal to Ready Pac salads, mini-meals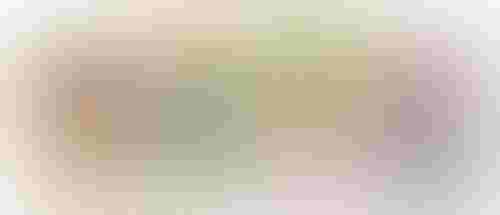 Ready Pac Cool Cuts Disney theme large
Ready Pac Foods Inc., in conjunction with Disney Consumer Products, is introducing a new line of Disney‐themed Mini‐Meals and Salads formulated specifically for kids 6 to 12 under the popular Ready Pac Cool Cuts brand.

At a time when kids' nutrition, both in and away from home, is in the spotlight, Ready Pac is providing a selection of great‐tasting foods that meet the strict Disney nutrition guidelines and encourage kids to eat better by making nutritional foods fun and appealing. Compared with other similarly targeted kids' products in the market, the Disney‐themed Ready Pac Cool Cuts items have up to four times fewer calories and 12 times less fat per serving. They are also a great value when compared to lunches and snacks purchased at restaurants for kids.

Building on its landmark nutrition guidelines established in 2006, The Walt Disney Co. recently renewed its' commitment to children's health and wellness on June 5, 2012, with new standards for food advertising on programming targeting kids and families. Disney's Nutritional Guidelines are intended to give parents and kids more nutritious eating options. The guidelines are derived from U.S. government‐recommended dietary guidelines with the input of top child health experts. Ready‐Pac has ensured that all Disney‐themed Cool Cuts products meet these strict guidelines.

The Disney‐themed Cool Cuts line consists of newly formulated Mini‐Meals and Salads that have been developed specifically for kids' tastes and preferences. In addition, a Disney character was matched to each item based on the character's personality, and inside kids will find a "fun factor" that matches the Disney character on the label, such as a sticker or temporary tattoo.

"We knew we needed to think beyond taking existing product, resizing it and giving it a kid‐friendly label," says Tristan Simpson, director of marketing for Ready Pac Foods Inc. "Our research and development process included developing flavor profiles and utilizing ingredients specifically targeted to a younger palate. Combining these innovative products with the beloved Disney brand brings real innovation to this category, and we believe that kids will love our new line."

Each salad contains flavors and textures that are on target with culinary trends. The new Disney‐themed Ready Pac Cool Cuts Salads come in four varieties:

• Pizza Salad (featuring characters from Phineas and Ferb) romaine Lettuce, pizza ranch dressing, reduced fat mozzarella cheese, pizza flatbread chips, mini turkey pepperoni;

• Taco Salad (featuring characters from Disney*Pixar's Cars) romaine lettuce, salsa ranch dressing, chili lime chicken breast, fire‐roasted corn, black beans, tri‐color tortilla strips, shredded carrots;

• Caesar Salad (featuring stars from Shake iT Up) romaine lettuce, yogurt Caesar dressing, roasted chicken breast, dried fruit blend, parmesan style cheese, multigrain Caesar croutons;

• Harvest Salad (featuring characters from Phineas and Ferb) iceberg and romaine lettuces, fat free ranch dressing, smoked turkey breast, fresh apples, pretzels, carrots.
All Mini‐Meals combine the ingredients kids long for in a portion‐controlled format that fits perfectly with their on‐the‐go lifestyle. The new Disney‐themed Ready Pac Cool Cuts Mini‐Meals are available in four varieties:

• Apples, Ham & Yogurt (featuring characters from Disney Princess) red and green apples, smoked ham, vanilla flavored yogurt, string cheese bites;

• Pizza Bites (featuring characters from Disney Pixar's Cars) mini flat bread, pizza sauce, dried tart cherries, mini turkey pepperoni, reduced fat mozzarella cheese;

• Turkey, Crackers & Cheese (featuring characters from Mickey Mouse & Friends) smoked turkey breast, carrots, grapes, wheat crackers, Colby jack cheese;

• Veggies, Chicken & Pretzels (featuring characters from Phineas and Ferb) carrots, chicken nuggets, ranch dip, broccoli florets, pretzels.

Great taste combinations are sure to make the new Cool Cuts items a hit with kids, and balanced nutrition will make parents happy. The packaging is perfect for lunchboxes and backpacks, offering durability and portability.
Ready Pac has developed marketing programs designed to generate awareness and trial of the new Disney‐themed items, including activities in‐store, on‐pack and online. All items are scheduled to start shipping on Aug. 1, 2012 and will be available at traditional grocery stores and other club and mass merchandise stores where fresh produce is sold.
Source: Ready Pac
.
Sign up for the Packaging Digest News & Insights newsletter.
You May Also Like
---