Doritos black-and-white bags invite consumers to vote for new flavor
Doritos black-and-white bags invite consumers to vote for new flavor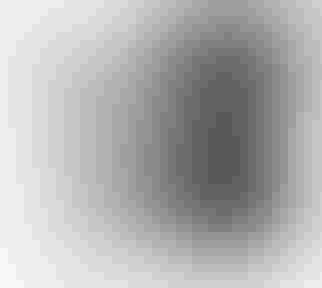 Doritos black-and-white bags invite consumers to vote for new flavor
Distinctive black-and-white bags signal the start of another Doritos campaign, The End, from Frito Lay Canada.
Taking consumer engagement to a new level, Doritos has launched two new flavors (Flavor A—Onion Rings N' Ketchup and Flavor B—Buffalo Wings N' Ranch). Canadian consumers have been asked to choose which flavor should live and which should be removed from store shelves.
They have until March 13, 2011, to write the ending to an unfinished Doritos commercial for a chance to win $25,000, 1 percent of future sales from the winning flavor, the unfinished commercial completed with the winning ending and the exclusive opportunity to become part of the Doritos 2011 brand team.
For the third year in a row, Frito Lay Canada has chosen Toronto branding and design firm Shikatani Lacroix to create the intriguing and captivating package design.
"Following the tremendous success of its last two campaigns, Doritos has again asked Shikatani Lacroix to develop an eye-catching package design to entice consumers to participate in its latest contest," says Jean-Pierre Lacroix, president of Shikatani Lacroix. "We have ignited consumer's curiosity with a unique design that is bold and dynamic yet clean and simple. It clearly stands out on shelves and will be a key driver in the success of this campaign."
In February 2009, Frito Lay Canada's Doritos brand broke new ground when it launched an unidentified tortilla chip flavor into the marketplace and asked consumers to name it. Its incredibly successful Doritos Guru campaign was deemed not only one of the most captivating marketing programs in the country, but one of the largest consumer-generated contests in the entire world. One of the key successes of the Doritos Guru program was the in-store packaging, designed by Shikatani Lacroix.
Frito Lay Canada then launched Doritos Viralocity in 2010 and, again, called on Shikatani Lacroix to create a new, distinct package design. Another tremendous success, the campaign bagged the 2010 Best of the Best top honor at the 40th annual Canadian Marketing Association (CMA) Awards Gala November 2010.
Source: Shikatani Lacroix Design

.
Sign up for the Packaging Digest News & Insights newsletter.
You May Also Like
---