IHOP raises the breakfast bar with new IHOP at Home retail line
IHOP raises the breakfast bar with new IHOP at Home retail line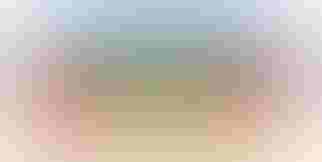 IHOP raises the breakfast bar with new IHOP at Home retail line
IHOP has launched a new line of premium frozen breakfast items that are inspired by the innovative and craveable flavors IHOP is known and loved for. The new IHOP at HOME products include flaky French Toast Stuffed Pastries, delicious Omelet Crispers and savory Griddle 'n Sausage Wraps. 

With nearly 84 percent* of all breakfasts originating in the home, IHOP recognized that today's busy consumers want convenient, quality breakfast items they can prepare quickly and even take with them on their way to work and school. In response, IHOP entered into a licensing agreement to produce and distribute IHOP-inspired retail frozen breakfast items that deliver great tasting, quality and affordable breakfast options unlike anything offered on retail shelves today. 

"When our guests don't have the time to visit an IHOP Restaurant but don't want to settle for their at home breakfast, IHOP at HOME provides a delicious new option," says Jean Birch, IHOP president. "IHOP has long been loved for its unique breakfast dishes that can't be found elsewhere, and IHOP at HOME offers busy, on-the-go consumers delicious new choices for the most important meal of the day." 

The new line up of IHOP at HOME items can be found at more than 3,000 Walmart locations nationwide, and plans are in place to expand the line and distribution to additional retail and grocery outlets in the coming months. IHOP at HOME products are not available at IHOP restaurants. 

The new IHOP at HOME frozen breakfast products can all be prepared in microwave or conventional ovens and the initial lineup includes: 

Omelet Crispers feature scrambled eggs, potatoes and a choice of cheddar cheese, cheddar cheese and sausage, or cheddar cheese and bacon in a crispy coating. 

French Toast Stuffed Pastries include golden, fluffy French toast pastries filled with either strawberry, sweet cream cheese, apple and cinnamon, or strawberry cream cheese filling. 

The Griddle n' Sausage Wrap boasts a breakfast sausage covered in buttermilk pancake batter with a hint of maple syrup. 

For more information about IHOP at HOME, visit www.IHOPatHOME.com, or like us on Facebook at www.Facebook.com/IHOPatHOME.
* The NPD Group's National Eating Trends, year ending February 2010.
Source: IHOP
.
Sign up for the Packaging Digest News & Insights newsletter.
You May Also Like
---