Jarring improvements to pasta sauce
Jarring improvements to pasta sauce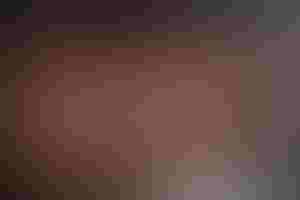 Jarring improvements
You can't have your cake and eat it, too, right? Not necessarily, as in the case of LiDestri Foods, Fairport, NY. When LiDestri moved in July 2009 to a new, sustainable, monolayer PET jar from
Constar Intl. Inc.,
it didn't give up anything. It gained a custom, branded container design, a more consumer- and earthy-friendly package and significant production efficiencies.
Constar produces LiDestri's new Francesco Rinaldi wide-mouth, hot-fillable jars using a proprietary, recyclable PET and a two-step injection/stretch blow-molding process, coupled with trimming technology.
Considered one of the largest producers and copackers of pasta sauce, salsas and other jarred foods, LiDestri also offers Francesco Rinaldi sauces in glass and HDPE containers in various sizes in addition to the new PET jar However, they wanted a PET package with a rigid feel and a distinctive look. LiDestri produces more than 2 million jars of product a day at its four USDA-approved manufacturing facilities.
The company also produces beverages, spirits, infused oils, vinegars, cooking wines, syrups and jams using hot-fill, cold-fill and retort technology.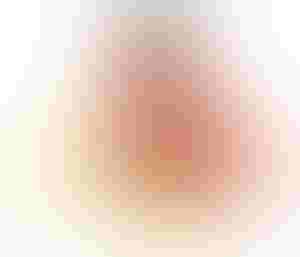 Jarring improvements
Consumers searching for pasta sauce at the supermarket will find it difficult to resist the new look for LiDestri's 45-oz size of Francesco Rinaldi pasta sauce. More sustainable than the former PET jar with side grips, the new 45-oz hot-filled jar with a 63-mm neck finish is 8 g lighter and features a continuous circle of lifelike, plump tomatoes, dimpled at the tops and punctuated with stems, as if they were fresh-picked. These three-dimensional tomato shapes ringing the shoulder of the transparent jar are made even more lifelike by the tasty red tomato sauce inside. The heightened shelf appeal of the new jar is enhanced by iconic detailing in tribute to LiDestri Foods' 50-year history in the food industry. Constar used its CONSTruct™ advanced-predictive engineering software to achieve the lightweighted design. The software allows Constar to design, model and manufacture PET containers that deliver the performance desired using less material—11 percent less—in the case of the LiDestri jar.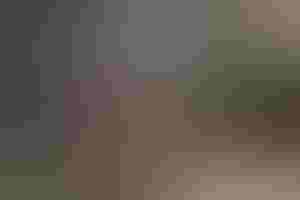 Jarring improvements
Measurable container weight savings can be achieved for both glass-to-plastic conversions and plastic-to-plastic conversions, Constar says.
Constar creates sophisticated modeling before the packages are produced to help predict performance/points of failure, which helps avoid lesser-performing package designs.
A stock version of the jar also is available for LiDestri's private-label pasta sauces.
Constar achieves the essential rigidity needed in this case using its Vertical Compensation Technology™ (VCT), a patented design process that accommodates the initial heat of hot filling and the proceeding cooling process without paneling or collapsing. The rigidity of LiDestri's new jar is similar to glass and imparts a quality brand image, according to LiDestri.
The technology also eliminates the need for vacuum panels and provides a number of benefits in the 45-oz pasta sauce jar format, compared with LiDestri's former side-grip jar.
It's also a monolayer structure, which eliminates the risk of delamisnation, says Suzanne Cohen, Constar's senior marketing manager,. "Delamination poses the potential for esthetic and performance issues," she says.
The Francesco Rinaldi jars are the first application of Constar's VCT technology for hot-fillable foods. Earlier this year, Arizona Beverage Co. commercialized the technology for a line of hot-filled, ready-to-drink beverages (see PD, March 2009, p. 6, or www.packagingdigest.com) in panel-less PET bottles.
Smoother labeling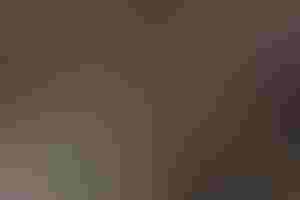 Jarring improvements
Another benefit has to do with the jar's new shape. While the former side-grip jar had convenient hand holds, it created great difficulty in labeling because it wasn't symmetrical. The former side-grip shape required pressure-sensitive spot labels. LiDestri instead wanted a fully-round jar that could accept a wraparound label, which would improve production-line efficiency and eliminate the need to orient the container, says LiDestri Foods' Mark McAndrew, corporate engineering projects manager. "The new container is also made of PET, which we wanted, and the round shape improves production-line efficiencies over the former grip shape. We like the wraparound label, which offers more billboard space for marketing of the product."
Alex Fioravanti, Constar's marketing director, explains further: "The VCT technology eliminates the labeling problem, because this jar doesn't need to be oriented. The easy-to-hold feature moves up through the shoulder, which flows into the neck opening."
Front- and back-panel labeling the former jar made it difficult to align the labels and resulted in slowed labeling speeds and more waste, McAndrew says. The Pace orienter remains in place on the sauce packaging line because LiDestri continues to run other container sizes on the line that require orientation, he adds.
The revised jar has round, horizontal ribs and accepts a roll-fed label provided by Fort Dearborn. It's capped with a two-piece closure supplied by Crown. McAndrew says that another bonus was that the company didn't have to modify any of its existing equipment to run the new container, though it did purchase changeparts and uses a different labeler, this one being a Krones system.
Another bonus is improved top-load strength, which nearly doubled, McAndrew says. "This jar can be stacked higher, and reduces damage in warehousing and distribution."
Independent testing conducted by the Rochester Institute of Technology showed that the jar incorporating VCT technology is able to be stacked (as finished product in case loads) as many as five pallet loads-high.
Fioravanti says that while PET containers have been used to package hot-filled products before, VCT technology provides improved performance in production.
Symmetrical and sustainable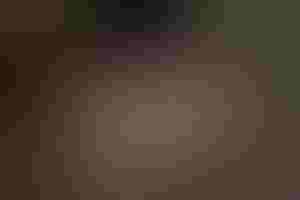 Jarring improvements
Giovanni (John) LiDestri, president and CEO of LiDestri, concurs. "Our previous PET jar was a challenge to run due to the labeling complexities. This slowed our lines down, which reduced output. When you're as busy as we are, speed isn't only desirable, it's absolutely necessary. The VCT design is symmetrical, the labels go on cleanly and without distortion, so there are fewer line stoppages and reduced spoilage from misapplied labels. The new package has given us a more stable, predictable labeling process, and that has made a positive impact on our overall efficiency."
The jars are filled with sauce on a rotary Elmar system and then capped on rotary equipment from Fowler Products. Labeling on the Krones equipment is next. The filled, sealed jars are then loaded in counts of eight into corrugated trays on a Krones tray packer/shrink tunnel and are shrink-wrapped with clear film. Reducing the amount of corrugated in its finished shipping containers is another measure that LiDestri recently took to improve sustainability, McAndrew says.
Smooth running
Today, the jars run smoothly on the line, and LiDestri enjoys the benefit of providing retailers and consumers with an eye-catching, enviro-friendly package. Accepted by curbside-recycling programs, the PET containers can be recycled into a host of new packaging as well as items like sleeping bags, clothing and even auto tires.
Sign up for the Packaging Digest News & Insights newsletter.
You May Also Like
---