Kellogg changes nutrition standards, adds front-of-pack labeling
Kellogg changes nutrition standards, adds front-of-pack labeling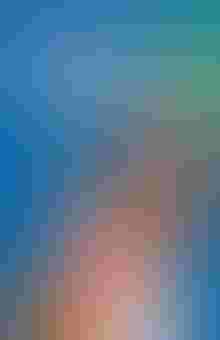 In mid-June, Kellogg Co. announced plans to reformulate its food products marketed to children by the end of next year, including brands such as Pop-Tarts, Froot Loops and Apple Jacks—about half of the products that it currently markets to children worldwide. The company is undertaking major initiatives to further strengthen its commitment to meeting consumers' health and nutrition needs by adjusting what and how it markets to children and through new, front-of-pack nutrition labeling.
If the company can't meet new nutrition standards without compromising taste, it said it will stop marketing the products to children under 12 by the end of 2008. "It means we have a lot of work to do," says Kellogg president and chief executive David Mackay. "If we can't make those products taste just as good as they do today and make them as appealing, then we won't reformulate them, and we won't advertise them."
Kellogg, which reports 2006 sales of almost $11 billion, says it would introduce Nutrition-at-a-Glance labels on the top right corner of cereal boxes this year. Already introduced in Europe and Australia, the new labels will take information printed on the side panel of the boxes from the Nutrition Facts panel, which is mandated by the federal government, and include its key highlights on the box's front panel.
The new labels will show consumers the percentage of calories, total fat and sodium in a single serving, based on a 2,000-calorie daily diet, and will also display grams of sugar and nutrients like fiber and calcium.
Kellogg also stated that it would stop using its licensed characters or branded toys to promote foods unless the products meet the nutrition guidelines. The revised standards dictate that one serving of food must have no more than 200 calories, no trans fat, no more than 2 g of saturated fat, no more than 230 mg of sodium (except for Eggo frozen waffles) and no more than 12 g of sugar. Frosted Flakes, for example, and Rice Krispies with Real Strawberries, will still pass nutritional muster, though regular Rice Krispies will not (too much salt).
In the last several years, health officials have repeatedly warned that the steady stream of food ads aimed at children is contributing to a growing number of overweight or obese children. Under the new guidelines, Kellogg's food advertised on television, radio and websites and in print with an audience that is 50 percent or more of children under 12 will have to meet the new nutrition standards. Kellogg already has a policy of not aiming advertising at children younger than 6, so the new guidelines apply to children 6 through 11.
"Twenty-seven percent of our ad spending in the U.S. aims at children under twelve," says Mackay.
Sign up for the Packaging Digest News & Insights newsletter.
You May Also Like
---