New cookie packaging celebrates 'girl greatness'
New cookie packaging celebrates 'girl greatness'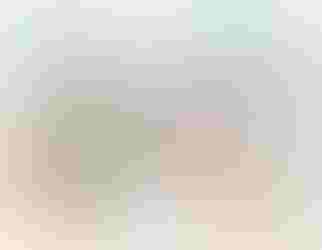 Girl Guides of Canada
The Girl Guides of Canada-Guides du Canada, with the help of the Toronto office of
Anthem Worldwide
, part of the brand development division of Schawk Inc., has redesigned its cookie packaging to celebrate and inspire "Girl Greatness."
Girl Guides of Canada is the largest organization for girls and women in Canada, with 90,000 members nationwide. The movement, which celebrated its 100th anniversary in 2010, challenges its members to enrich their personal development and empowers them to become responsible citizens.
Girl Guide Cookies are the official fundraiser for Girl Guides of Canada-Guides du Canada. It is a key component of the Guiding program, which provides opportunities for girls to discover, explore, be adventurous and make a difference, while building the leadership and life skills that increase their confidence and self-esteem. Chocolatey Mint Cookies are traditionally available for sale in October and the Classic Chocolate and Vanilla sandwich cookies become available in April.
"The Girl Guides cookie box is the most powerful way for us to communicate directly with consumers," says Dave Pause, business manager, Girl Guide Cookies, of Girl Guides of Canada. "While most Canadian consumers are familiar with our cookies, we wanted to bring greater awareness to Girl Guides of Canada and the exciting opportunities our organization offers girls.
"With more than 2.4 million cookie boxes expected to be sold in the coming weeks, we have 2.4 million opportunities to communicate our message at the point of purchase. We believe the new package design will achieve this by speaking directly to the idea of "Girl Greatness" and what that means by highlighting Girl Guide activities, community service projects and international adventures. The images on the cookie boxes reinforce not just the promise of opportunity, but character building ideals and purposeful actions as well."
Pause concludes, "Packaging development stakeholders everywhere know that the integration between the development of packaging and its deployment to shelf is a complex equation. The tight integration between Anthem's development of the new packaging and Schawk's deployment of it was seamless. The final outcome was a compelling package design that tells the dynamic Girl Guide story we wanted to present to the public."
Anne Dean, managing director of Anthem Worldwide's Canadian office, says, "We brought the Girl Guides story to life in a fresh new way by building on consumer insights and sharpening the focus of the compelling brand idea of 'Girl Greatness.' The new design acknowledges the proud heritage of Girl Guides of Canada while contemporizing the journey of Guiding to girls of all ages."

Gary Oakley, creative director of Anthem's Canadian office, adds, "The design works to create a compelling on-pack path to tell the Girl Guides story. Our design strategy focused on visually illustrating the journey of Guiding and connecting it back to Girl Guides of Canada to create a stronger bond. We worked with New York illustrator Marcos Chin to stylistically interpret this journey in a contemporary and engaging way."

Source: Girl Guides of Canada-Guides du Canada
.
Sign up for the Packaging Digest News & Insights newsletter.
You May Also Like
---